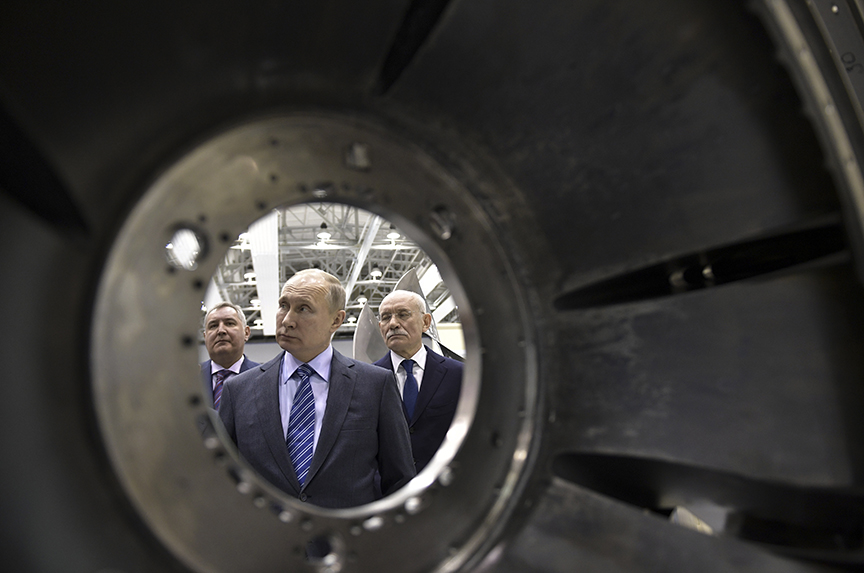 The apparent lack of US preparation and defense nearly eighteen months after Russia's interference in the presidential elections, especially given numerous media reports that Russia aims to interfere in the 2018 US midterm elections, is deeply troubling. We are heartened that Congress has taken up leadership to defend the US electoral process. But notwithstanding its good intent and timeliness, the Defending Elections from Threats by Establishing Redlines (DETER) Act of 2018, recently introduced by Sens. Marco Rubio (R-FL) and Chris Van Hollen (D-MD), is pursuing the right thing in the wrong way.

For sanctions to be an effective deterrent they need to be credible and implementable. The DETER Act relies on the wrong trigger for action and its proposed sanctions risk unintended consequences, weakening its deterrence value. We applaud the initiative but there is a better way: Congress should draw from the Countering America's Adversaries Through Sanctions Act (CAATSA) of 2017 to put in place more focused and effective sanctions in response to a new round of Russian interference.
Under the DETER Act bill, if the Director of National Intelligence (DNI) determines that Russia or any other foreign country has interfered in a US election—to include undefined spending on advertising—then the administration must block the assets of nearly every Russian state-owned entity, including several of the world's largest financial and energy companies; prohibit dealings in Russian sovereign debt; and block the assets of any oligarch or senior political figure identified in the upcoming Kremlin Report (CAATSA Section 241). We appreciate the temptation of threatening the financial equivalent of massive retaliation, but at this stage it is the wrong weapon.
The broad blocking sanctions the DETER Act mandates would have nasty global economic implications that will not be in our interest. The spillover would reach US investors who could find index funds effectively frozen or face sufficient questions about redemptions to spook financial markets. It would roil energy markets, harming the US economy and especially our allies in Europe and Asia who depend heavily on Russian energy, particularly gas. Russia would face a significant economic hit from such sanctions. But so would we; the collateral damage to ourselves and our allies and partners around the globe would break the US-European-G7 consensus on Russia sanctions, to Russian President Vladimir Putin's benefit.
Instead, Congress should use last summer's Russia sanction act (contained in the Countering America's Adversaries Through Sanctions Act, or CAATSA), about which we have written, to form the basis of an effective, proportional deterrent to Moscow's aggression.
Specifically, we recommend that Congress make clear that significant, confirmed election interference—by the president or other appropriate policy official; not the intelligence community—would be met with sanctions targeting Russia's ability to issue new sovereign debt. Under CAATSA, Treasury is due at the end of January to provide Congress a report assessing the impact of such an action. The DETER Act calls for going after Russia's sovereign debt, and is one policy approach we believe can and should be used.
The Russian economy has leveled out after a currency crisis in late 2014, but it remains a brittle, stagnant, energy export-driven economy. Cutting it off from being able to raise cheap funds from Western markets likely would cause downward pressure on the ruble and the Russian economy, and shut off a key release valve for Moscow to use to relieve pressure from economic shocks.
In another provision building on CAATSA, the DETER Act applies full blocking sanctions upon anyone named in the upcoming Kremlin Report (due January 29). Instead of immediate sanctions on anyone named, we recommend sanctions on those responsible, directly or indirectly (e.g., through funding), for election interference, to include support for Russian-related disinformation in the United States. Further, the DETER Act could mandate that the administration periodically update the Kremlin Report, adding (and potentially subtracting) names as additional information becomes available. We further recommend that the DETER Act authorize the administration to publicly revoke the visas of individuals named in the oligarch report. The anxiety of the Russian elite anticipating the Kremlin Report suggests opportunity to encourage Russia's elite to distance itself from Putin. (This assumes that the US administration issues a credible and strong Kremlin Report, and that the names are made public, not hidden by classifying them.)
Additionally, the Congress (in the DETER Act or elsewhere) should encourage (and perhaps mandate) the intelligence community to pursue the overseas financial assets of Putin and his key cronies. Discoveries like the Panama Papers are crucial in tracking assets, but they are sadly few and far between. Dedicated intelligence resources could help further expose key networks which the corrupt political class in Russia uses to hide the money it steals. The administration ought to be looking at ways to stifle Russian (and others') use of hidden financial channels, including anonymous shell companies and real estate investments and the like, just as we sought to tighten banking regulations after the 9/11 terrorist attacks.
Lastly, as an escalatory measure, Congress could focus on a key Russian financial institution and threaten to impose sanctions on Vnesheconombank (VEB), Russia's state lending arm. VEB is a largely Russia-focused lender, which means sanctions against it would have fewer spillover in Western markets; it is the lender for the Kremlin's pet projects; and it is already under stress from a spate of under-performing loans. Blocking VEB could tip it over the edge and force a massive bail-out from the Kremlin. And without sovereign issuance to turn to for cheap funds, Moscow would be forced to draw down its foreign reserves, which would cause further downward pressure on its sputtering economy.
Our recommendations retain some of the key ideas from the DETER Act, while scaling them back to make the measures implementable and, thus, a more credible deterrent against Russian interference in November's election. In the meantime, the administration should continue to implement CAATSA, including its provisions directed against Russian cyber interference against democratic institutions. We can hope that Russia changes course, but until it does, the United States, working with its allies, should continue to prepare smart, additional sanctions should Russia engage in additional aggression.
Daniel Fried is a distinguished senior fellow in the Atlantic Council's Future Europe Initiative and Eurasia Center. In the course of his forty-year Foreign Service career, Ambassador Fried played a key role in designing and implementing American policy in Europe after the fall of the Soviet Union.
Brian O'Toole is a nonresident senior fellow with the Atlantic Council's Global Business and Economics Program.
Authors' note: Although this analysis focuses on the sanctions in the DETER Act, hinging a critical foreign policy action solely on an assessment by the DNI and the intelligence community upends the intelligence community's independent, non-policy role in US government decision-making processes. Since shortly after World War II, the intelligence community's legally established role has been to inform policy, not make it, and the Congress, even if skeptical about the administration's judgment, should not put a strategic decision in the hands of what should be a policy-neutral analytic process.