When will Sweden and Finland join NATO? Tracking the ratification process across the Alliance.
This post was last updated on July 12, 2023.
The end is near—probably. With this tracker, the Atlantic Council team is keeping tabs on the countries that have ratified the amended NATO treaty to welcome Sweden and Finland, and handicapping the political prospects for ratification in the countries that have yet to approve the Swedish bid.
Turkish President Recep Tayyip Erdoğan's announcement on the eve of the NATO Summit in Vilnius that he would back Sweden's membership in the Turkish legislature could signal the beginning of the end. Finland is in the club as of April 2023, while only Turkey and Hungary have yet to ratify Sweden's bid. Below find what to expect from them in the coming weeks.
Current count: Number of NATO members that have ratified NATO enlargement…
…for Sweden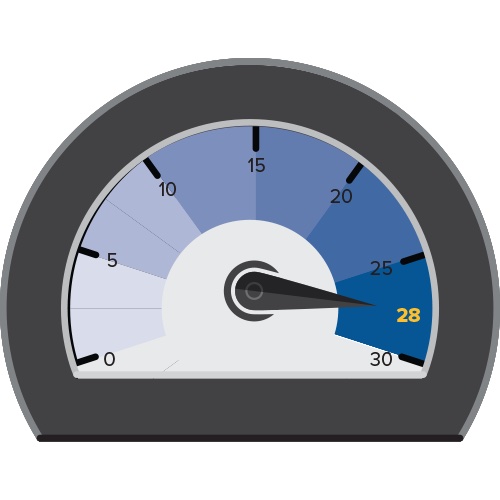 …for Finland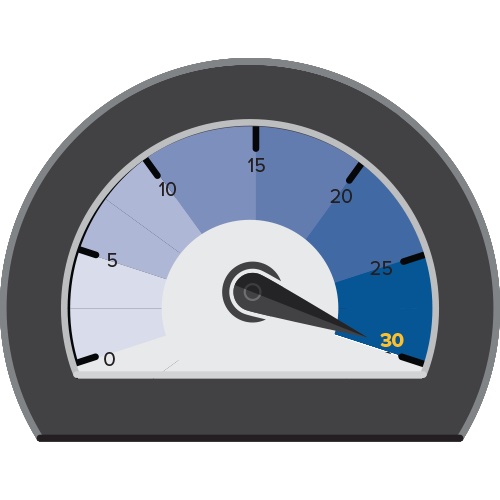 Timeline: NATO members that have approved Finland and Sweden's accession, by date of ratification
Click the left and right arrows to move through the timeline
Mar 27
Hungary (Finland only)
Mar 30
Turkey (Finland only)
Map: Who has ratified Finnish and Swedish accession–and who hasn't yet
Source: NATO Parliamentary Assembly
Cheat sheet: Expert intel on the next ratification debates to watch
TURKEY: Don't expect final approval for Sweden until fall
On July 10, Erdoğan committed to send Sweden's NATO membership ratification to the Turkish parliament. The news was welcomed by all NATO members heading into the NATO summit in Vilnius—and will prove beneficial to Turkey, a major ally with a key role in the Alliance's southern flank, from the Black Sea to the Eastern Mediterranean. The announcement also came right after Erdoğan demanded long-sought EU membership for Turkey in return for Sweden's accession, in addition to Sweden taking Turkey's security concerns seriously. Sweden eventually took steps on adopting an anti-terrorism law in June. Additionally, language regarding terrorist organizations, which pose an existential threat to Turkey, appeared in the NATO communiqué. These were important gains for Turkey. It is also encouraging to see that NATO will be establishing a terrorism coordination mechanism for the first time.
What will be the timeline for Sweden's ratification in the Turkish parliament? It is important to note that apart from Erdoğan's remarks, there has not been any official announcement from the Turkish side regarding Sweden's accession yet. This tells me that Erdoğan will wait for the next steps both from Sweden and NATO, as well as from the EU before he sends the protocol to the Turkish parliament.
Erdoğan also announced on July 12 in Vilnius that Sweden's accession will move forward once the Turkish Parliament opens in October, but not before. As the parliament opens, the ratification needs to be discussed and adopted at the parliament's foreign affairs committee first, before it goes to the floor.
Erdogan's move on July 10 not only took the pressure off of Turkey during the summit, but also gave the president more time to monitor the developments in Turkey's favor. From the EU side, a customs union revitalization and update, as well as visa liberalization will be beneficial for Turkey, and if things move fast enough, there is always a chance that Sweden's ratification can happen in September. That said, I also would like to underline that this announcement in Vilnius will also bring obligations to Turkey to meet its side of the agreement.
—Defne Arslan is senior director of the Atlantic Council IN TURKEY program.
Read what more Atlantic Council experts have to say about the state of play in Turkey:
HUNGARY: Its delays raise deeper concerns
On March 27, Hungary's legislature approved Finland's accession to NATO, 265 days after Helsinki signed the protocols to join. The vote moves the long-delayed process forward, but it still leaves unaddressed both when exactly Hungary will take up Sweden's accession and why the Hungarian government has taken so long. After all, it took the first twenty-eight NATO members fewer than ninety days to ratify both Finland and Sweden's accession. Hungary and Turkey have been the holdouts, and while they have shared this status, it is important to look at the differences in how Budapest and Ankara have handled the process. Doing so raises new concerns about Hungary's approach to the Alliance beyond the specific issue of this enlargement.
The reasons Turkey has taken longer are well documented. Turkish President Recep Tayyip Erdogan has been quite clear on his major interests related to arms exports and in particular to Stockholm's attitude toward Kurdish groups with alleged links to the Kurdistan Workers' Party (PKK), which is designated as a terrorist organization by Turkey, the United States, and the European Union (EU). And Turkey's lengthy process toward ratification has strained Alliance cohesion and made happy its enemies, such as Russian President Vladimir Putin. That's not a small deal.
Still, Turkey early on presented detailed arguments and conditions that allies could debate and sort out. In contrast, Budapest has been opaque on the reasons why it delayed ratification on Finland and continues to do so for Sweden. Given that other allies delivered more than six months ago, lack of time has long ceased to be an acceptable excuse.
The biggest concern with Hungary now is less that it might keep Sweden in limbo for a few more months before ratification, and more that it might do so without plausible arguments. Leaving no room for a meaningful discussion, Budapest impedes the basis on which the Alliance deals with critical issues and inhibits the bedrock foundation of democratic life itself: open and purposeful debate.
Read more from Petr Tůma, a visiting fellow at the Atlantic Council's Europe Center and career Czech diplomat:
Further reading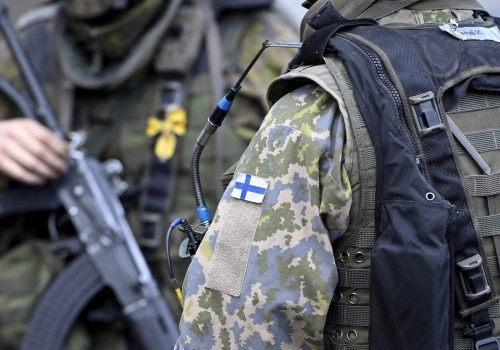 Mon, Aug 22, 2022
Issue Brief By John R. Deni
In response to Russia's unprovoked invasion of Ukraine, Finland and Sweden took the historic step of applying to join NATO. Both nations will bring modern capabilities that will help defend against malign actors. As Finland and Sweden's membership is forthcoming, Alliance leaders, NATO watchers, and transatlantic security experts need to consider how to fully integrate the new allies, include them in operational plans, and best enhance defense of a longer border with Russia.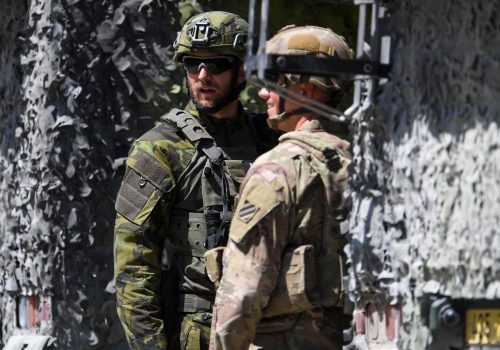 Fri, Jul 22, 2022
New Atlanticist By Hans Binnendijk, Timo S. Koster
NATO should be proud of its recent accomplishments—but now it needs to follow through.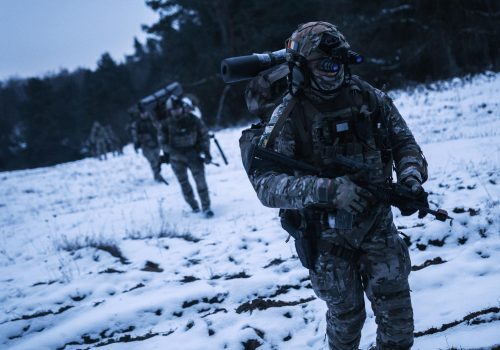 Tue, May 17, 2022
Trackers and Data Visualizations By Transatlantic Security Initiative
In the lead-up to and following Russia's invasion of Ukraine in February 2022, the United States and NATO allies have taken numerous steps to bolster allied force posture in Eastern Europe. The Scowcroft Center for Strategy and Security's Transatlantic Security Initiative has been tracking it all. Check out its interactive table and charts to visualize the changes over time.