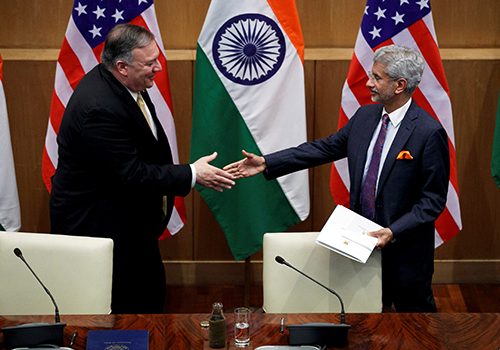 Tue, Jul 16, 2019
Both countries should prioritize efforts to manage current tensions, reach an early agreement and build on successes to initiate a series of cooperative projects in areas such as intellectual property rights, digital trade and regulatory coherence, mirroring previous successes on the WTO Trade Facilitation Agreement.
Report by Mark Linscott, Nidhi Upadhyaya,
Trevor Cloen is an Assistant Director with the Atlantic Council' South Asia Center, where he contributes to the Center's policy research initiatives and manages programmatic tasks. Previously, Trevor was a Research Assistant with the International Centres for Economics and Related Disciplines at the London School of Economics, where he supported research on vocational education and health interventions in Pakistan. Prior, he interned with the Center for Experimental Social Sciences in Ahmedabad, Gujarat, where he conducted survey research on civil-law enforcement relations in post-conflict communities.
Trevor received a Bachelor of Arts in Political Science with a Minor in Economics from Skidmore College, and completed the General Course in Economics at the London School of Economics.