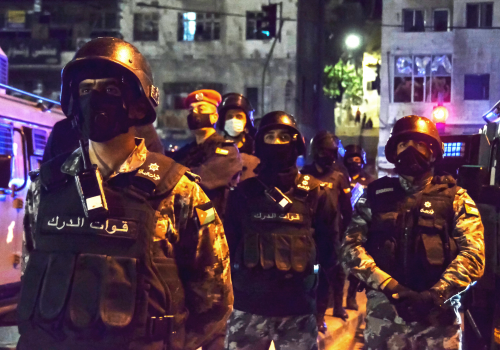 Fri, Apr 9, 2021
The greatest risk to Jordan's stability remains that political and economic reform has been delayed for too long, and the little space that remains for Jordanians to express their legitimate frustration and dissent is narrowing every day.
MENASource by Tuqa Nusairat,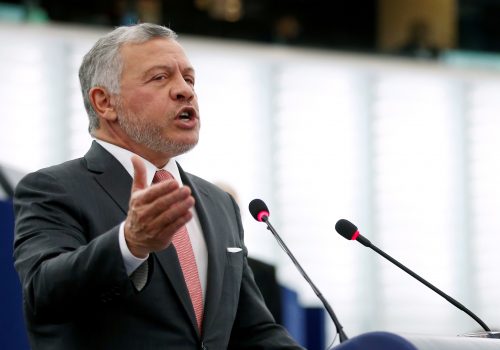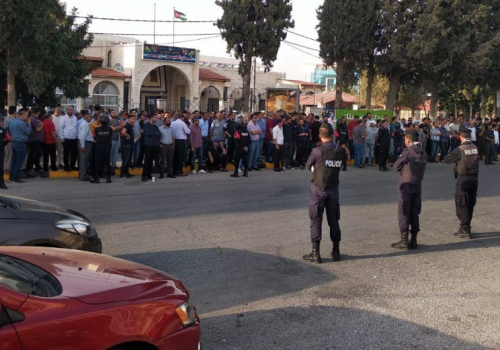 Wed, Aug 5, 2020
The Jordanian government must make a concerted effort to address the serious economic challenges and disparities that have marginalized a majority of Jordanians with little options left but to strike or protest the conditions they face.
MENASource by Tuqa Nusairat,
Tuqa Nusairat is the deputy director of the Rafik Hariri Center & Middle East Programs at the Atlantic Council. Since joining the Council in 2012, she has played a key role in shaping the strategy and direction of the Rafik Hariri Center's programs, publications, outreach and development and has been instrumental in overseeing relationships with vital stakeholders including donors, board members, and high-level contacts. In addition to managing a team of Washington-based fellows and staff, her research focuses on political reform, civil society, and human rights broadly in the region, with a special focus on Jordan.
During her time at the Council, Nusairat led and supported projects including a Track II Gulf Dialogue, regional conferences on the challenges and opportunities during the Arab Spring, and programming on Yemen, Turkey, North Africa, and the Levant.
Previously, she worked at the Project on Middle East Democracy and the National Endowment for Democracy. Nusairat holds an MS in Foreign Service from Georgetown University and a BA in Government and International Politics from George Mason University. She speaks Arabic fluently.