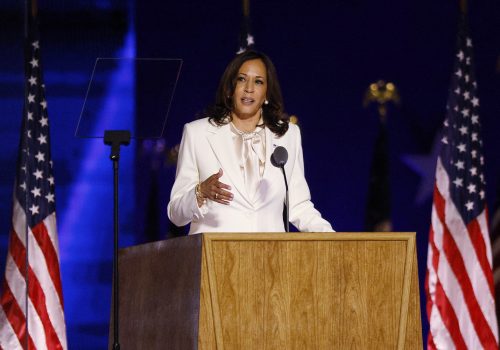 Thu, Nov 12, 2020
Due to both her experience and her story, Kamala Devi Harris, alongside President-elect Joe Biden, provides an important new symbol of what the United States stands for in the world and could usher in a new era for US-Caribbean relations.
Elections 2020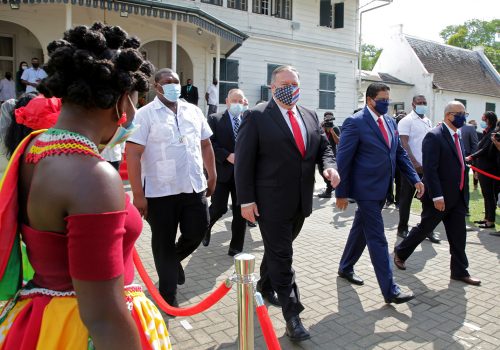 Tue, Oct 27, 2020
Optimizing economic opportunity in our hemisphere remains the best bulwark against insecurity, illicit activities, and violence. The United States' renewed interest in promoting commercial investment and opportunities are positive signs that real progress can be made in this vital region.
New Atlanticist
Vicki-Ann Assevero is the inaugural senior fellow for the Caribbean Initiative at the Atlantic Council's Adrienne Arsht Latin America Center. Vicki develops strategies and tests policy options by convening diplomats, policy-makers and experts in the US and the Caribbean to bring heightened awareness to the geo-political interactions in the region and their importance for security and prosperity. She plays a leading role in synthesizing a robust intellectual framework to guide coordinated advocacy and action on the critical issues facing the region in the broader hemispheric context. She particularly emphasizes creating communities of practice.
Vicki is an international lawyer and social entrepreneur with longstanding expertise in sustainable development. A former partner at Holland Knight, she represented multinational energy companies, international organizations and many developing countries in their relations with IFIs and private investors. Early in her career she worked at U.S. Commerce Department and the OECD in Paris on issues related to information policy and privacy in electronic record-keeping. 
In 2012, she founded The Green Market Santa Cruz in Trinidad & Tobago as a practical experiment in community based sustainable development, concentrating on SDG 12: changing patterns of consumption and production. The Green Market was recognized in 2016 by the UNEP as an example of integrated sustainable development in practice.
Vicki is a Fellow of Berkeley College at Yale University her alma mater. She received her JD from Harvard Law School and an LLM from The Fletcher School of Law and Diplomacy.