Job Location: Atlantic Council Headquarters – Washington, DC
Employment Type: Full-Time
Seniority Level: Associate
Job Category: Staff
Overview
The Atlantic Council's Middle East Programs seek a motivated, talented, and creative communications professional who is eager to develop strong media campaigns and product promotion strategies surrounding some of today's most critical policy issues on Israel. They will support efforts to generate positive media attention for the Israel project's publications, events, and policy initiatives through the use of traditional and new media, marketing of events and publications, and development of relationships with journalists. They will coordinate all communications efforts between the full-time staff, nonresident fellows, and media outlets. Considerable emphasis will be placed on helping to execute the N7 initiative to support deepening and expanding normalization between Israel and Arab and Muslim nations.
The ideal candidate will have experience with social media campaigns, website maintenance, e-mail marketing, working with journalists, and a background or serious interest in foreign policy related to the Middle East, Israel, and US foreign policy toward the region. They will provide strategic leadership and operational and administrative support for all facets of communications-related activities for the Israel Project. Opportunities to publish their own writing on Atlantic Council platforms may also be available.
They will report to the Director/Distinguished Fellow of the Israel Project and will also coordinate their work with the Middle East Programs' and Atlantic Council's communications teams. The position is based in Washington DC with opportunities for travel in the region, and some flexibility for virtual work.
Job responsibilities
Strategic planning and project management:
Establish processes for various types of media engagement from ongoing work to breaking news responses.
Draft and execute a comprehensive communications strategy to amplify the work of the Israel project's expertise, publications, events, and initiatives to various audiences including the general public, policy community, current and prospective donors, and relevant audiences in the MENA region.
Media relations:
Identify opportunities to position Israel experts in domestic and Israel-based broadcast and media outlets.
Actively reach out to journalists and develop media lists of specific countries and thematic issues covered by the Israel team.
Assist with fielding press requests, sending media tip sheets, and preparing staff for interviews.
Draft press releases announcing new Israel initiatives, publications, staff, and important events.
Assemble media engagement reports for internal and external stakeholders following high profile Israel events.
Track all Israel staff and nonresident fellow media engagement and ensure regular updating on website.
Proofread promotional materials drafted by Israel staff to conform to Atlantic Council style.
Assist with drafting media materials as needed.
Publications:
Assist with long-form publications process by providing initial editing, liaising with communications team and MEP program managers on drafts, layout, photo selection, branding, and website and print publication.
Oversee creation and management of monthly newsletter tracking regional developments related to the advancement of normalization between Israel and Arab countries, promoting Israel publications and highlighting the program's quick response to breaking news involving Israel.
Design and maintain initiative marketing collateral in coordination with communications team.
Digital & social media:
Coordinate social media content related to Israel work, primarily Twitter but including Facebook and other platforms as needed, with MEP communications team.
Create or commission graphics and info graphics as needed for social and print media use.
Website:
Ensure Israel presence on the AC website is regularly updated and conforms to AC style, including staff and nonresident fellow bios, initiative pages, and publication and event pages.
Manage N7 related webpage, post newsletters to the website containing important updates and information about the Israel Project.
Track website analytics and provide regular recommendations on improving viewership and readership.
Proactively seek out ways to improve Israel presence on the website.
Qualifications
2+ years of relevant work experience.
Bachelor's degree in Journalism, Communications, Marketing, International Relations, Foreign Affairs or related field.
Excellent English language written and oral communication skills; Hebrew skills highly desired.
Strong social media proficiency, particularly within the professional context.
Experience with WordPress and Marketo highly desired.
Press background highly desired.
Demonstrated experience or serious interest in the Middle East and North Africa, particularly with an American and European foreign policy lens.
Understanding of Washington policy environment.
Strong administrative and organizational skills, with high attention to detail.
Demonstrated initiative and ability to work well with a team in a dynamic environment and ability to work independently and proactively.
Excellent interpersonal skills, including ability to work well with senior officials, scholars, journalists, staff, and interns.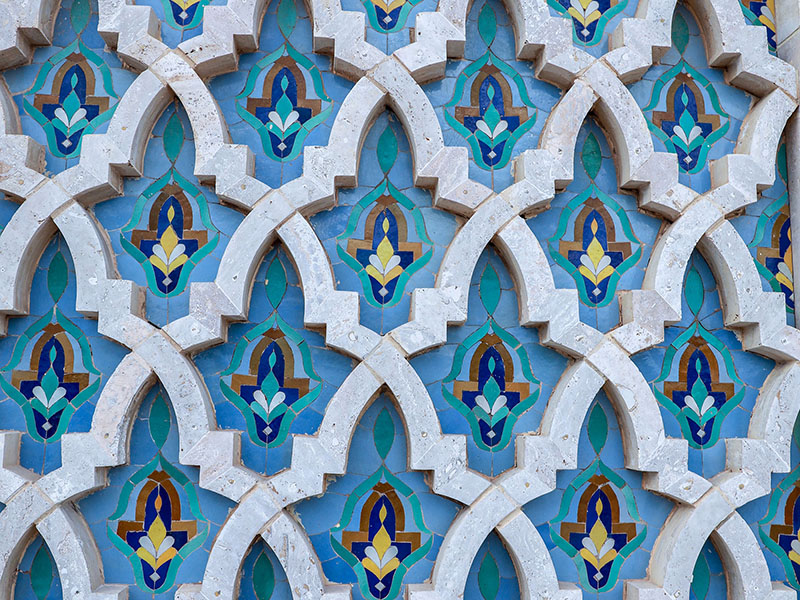 Through our Rafik Hariri Center for the Middle East and Scowcroft Middle East Security Initiative, the Atlantic Council works with allies and partners in Europe and the wider Middle East to protect US interests, build peace and security, and unlock the human potential of the region.
All Atlantic Council employees are required to adhere to the Atlantic Council's vaccination policy. All Atlantic Council employees must be fully vaccinated and boosted, and they must submit proof of both vaccination and Covid-19 booster shot on their first day of employment. Prospective or new employees may seek an exemption to the vaccination requirement through human resources and must have an approved exemption prior to the start of their employment.
Please note: The Atlantic Council is an Equal Opportunity Employer. We do not discriminate on the basis of race, religion, color, sex, gender identity or expression, sexual orientation, age, non-disqualifying physical or mental disability, national origin, veteran status, or any other legally protected characteristics covered by applicable law. The Atlantic Council is committed to working with and providing reasonable accommodation for all qualified individuals and bases all employment decisions on qualifications, merit, and business need. The Atlantic Council believes that diversity and inclusion amongst our team members are critical to our success as a global organization and seek to recruit, develop, and retain the most talented people from a diverse candidate pool. For more information, check out our Talent DEI Statement or connect with us at [email protected]. Thank you for your interest in the Atlantic Council.