Job Location: Atlantic Council Headquarters – Washington, DC
Employment Type: Full-Time
Seniority Level: Entry
Job Category: Staff
Overview
The Atlantic Council's Europe Center seeks a talented, dynamic individual to serve as Program Assistant or Assistant Director, depending on qualifications and experience. The position is full-time and includes benefits. The assistant director/program assistant supports the Center's overall work, including public and private events in Washington, DC, and abroad, congressional outreach, research projects, business development efforts, and communications strategy.
The Europe Center promotes leadership, strategies, and analysis to ensure a strong, ambitious, and forward-looking transatlantic relationship.
The transatlantic partnership is America's greatest asset. Since the Atlantic Council's founding, Europe has been the United States' political, economic, and security partner of first resort. North America and Europe were the most effective force globally when acting together. Together, the United States and Europe laid the foundations for a liberal international order that offers the prospect of widely-shared security, prosperity, and freedom. In a time of great power competition, rising authoritarianism, and new technological and environmental challenges, the Europe Center seeks to help engagement between policymakers, economic leaders, and citizens on both sides of the Atlantic, promote rising leaders and develop common solutions to defend our liberal democracies.
The assistant director/program assistant provides staff support for the Center, with specific responsibility for independently managing and coordinating major public events and high-level private events, managing the Center's day-to-day operations, and assist in the program's external engagement and communications strategy. The successful candidate will also support a set of the program's substantive portfolios, will have broad knowledge and understanding of critical issues in Europe, the European Union, and transatlantic relations, and will be able to work on a diverse range of regional issues. Finally, the Assistant Director/Program Assistant will perform a number of administrative tasks, including submitting financial reporting, and drafting miscellaneous internal and external materials. This position is based in Washington, DC, but may require international travel.
The successful candidate will have a passion for the work of the Europe Center, an entrepreneurial ethos, and a collegial spirit while also being an effective communicator and enjoying the fast pace of learning and growing in an organization. The ideal candidate will show strong record of supporting programs and events, excellent administrative and organizational skills, attention to detail, ability to execute on multiple priorities at once, and a thirst for growing on the team. They will work well with senior officials, as well as program interns, and will collaborate closely with international interlocutors. Strong candidates will have an in-depth understanding or prior experience in one or more of the following regional and issue areas: the future of the European Union, Central and Eastern Europe/ Three Seas Initiative, national politics of European countries (France, Germany, Italy, Poland, United Kingdom, etc.), the Western Balkans and Southeastern Europe, and/or transatlantic digital policy.
Job responsibilities
With the associate directors, organize and execute major, multi-day conferences and smaller public and private events, including international events, through correspondence with high-level participants, relationship management, and drafting of invitations;
Assist in managing relations with various external partners;
Support the Director with the day-to-day management of Center programming, including coordination with events staff, administrative tasks, budgeting, and any other tasks related to program management as needed;
Conduct research to support the Center's activities on priority issues and current events in the region;
Perform research and proposal writing tasks as assigned.
Manage the network of senior fellows and consultants, drafting agreements and coordinating payments as applicable;
Supervise and manage program interns;
Support in implementing the communications and promotion strategy around core events and programming, including social media promotion, multimedia, website management, and follow up;
Qualifications
Demonstrated ability in project management with exceptional attention to detail and ability to multi-task in a fast-paced environment;
Demonstrated ability in event organization, coordination, and execution;
Exceptional organizational, interpersonal, and written and oral communication skills;
Self-starter and results-oriented individual who can meet tight deadlines and work in an ever-changing environment;
Excellent interpersonal skills, including an ability to work well in a team and to deal effectively with others ranging from interns to high-level government and business leaders in the United States and abroad;
Proficiency in Microsoft Word, Excel, and Outlook;
Willingness and ability to work late evenings as necessary, and travel internationally;
Experience with WordPress and social media management is a plus;
Graphic design skills and/or experience is a plus;
Proficiency in Salesforce and/or Marketo (or other similar) customer and email management systems preferred.
Specific Qualifications
Assistant Director
Bachelor's (required) or Master's degree (preferred) in European Affairs, International Affairs, or a related subject;
2 or more years of relevant work experience in project management and/or event coordination;
Proven country/ regional/ issue expertise in one or more of the portfolios listed above as evidenced by writing or research, (international) work experience, or other relevant background.
Experience in managing interns/ staff, lead project teams, or similar experience is an advantage.
Program Assistant
Bachelor's degree in European Affairs, International Affairs, or a related subject required;
1 or more years of relevant work experience in project management and/or event coordination;
Basic country/ regional/ issue expertise in one or more of the portfolios listed above as evidenced by writing or research, internship/ work experience, or other relevant background is a plus.
About the Program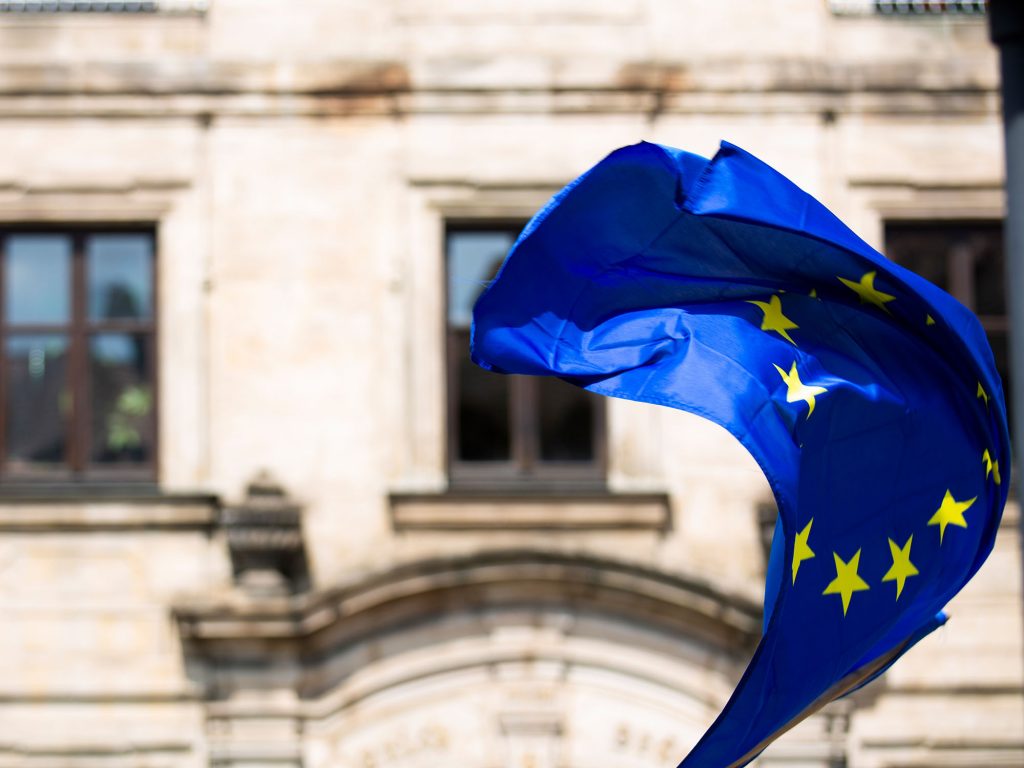 Providing expertise and building communities to promote transatlantic leadership and a strong Europe in turbulent times.
The Europe Center promotes the transatlantic leadership and strategies required to ensure a strong Europe.
Please note: The Atlantic Council is an Equal Opportunity Employer. We do not discriminate on the basis of race, religion, color, sex, gender identity or expression, sexual orientation, age, non-disqualifying physical or mental disability, national origin, veteran status, or any other legally protected characteristics covered by applicable law. The Atlantic Council is committed to working with and providing reasonable accommodation for all qualified individuals and bases all employment decisions on qualifications, merit, and business need. The Atlantic Council believes that diversity and inclusion amongst our team members are critical to our success as a global organization and seek to recruit, develop, and retain the most talented people from a diverse candidate pool. For more information, check out our Talent DEI Statement or connect with us at [email protected]. Thank you for your interest in the Atlantic Council.