Job Location: Atlantic Council Headquarters – Washington, DC
Employment Type: Full-time
Seniority Level: Entry Level
Job Category: Staff
Overview
The Atlantic Council seeks one (potentially two) talented and team-oriented individual(s) for a self-starting position as an Assistant Director or Program Assistant in the Scowcroft Center for Strategy and Security's Transatlantic Security Initiative. The Assistant Director/Program Assistant will support the busy program and our work to galvanize NATO's adaptation and transformation in the aftermath of Russia's invasion of Ukraine. The Assistant Director/Program Assistant will assist with the planning and execution of our public and private events in Washington, DC, and virtually, partner and project management, communications work, and limited research assignments. The Assistant Director/Program Assistant will take an active role in event planning and execution, including managing (under supervision and eventually independently) all associated logistical and administrative tasks to support our busy schedule of events in Washington, DC and virtually. The Assistant Director/Program Assistant may also help coordinate the logistics of a number of study trips and private events in Europe.
Beyond this work, the Assistant Director/Program Assistant will be expected to contribute to and eventually independently engage in partner management and coordination, management of administrative tasks, including organizational tasks, drafting of internal memos for events and meetings, media monitoring, communication and social media activities, substantive research, and other duties as assigned. Additionally, they may also assist with discrete tasks relating to financial management, business development, and other support to the program. The position will also expose the candidate(s) to the writing process for research publications and articles and support our external engagement and communications strategy.
A small team, we take an all-hands approach to our day-to-day operations, with everyone expected to take initiative to complete outstanding or unassigned tasks in an independent and resourceful manner. A candidate hired as an Assistant Director would be expected to independently manage several projects, including financial management and related operational and administrative tasks, and engage in partner management and stakeholder engagement with minimal oversight.
The successful candidate(s) will have a passion for the Transatlantic Security Initiative's work, including up-to-date awareness of the Russian war against Ukraine and a broad understanding of the NATO Alliance through classwork and/or experience. A demonstrated facility with event planning is required through direct or transferable experience, while skills in communications and writing are strongly desired as well. Resourcefulness, a solution-oriented outlook, and efficient performance independently and on a team are musts. Finalists will demonstrate outstanding written and verbal communication, maintain a resourceful ethos and collegial spirit, and multitask effectively while adhering to deadlines. Our team prides itself on offering opportunities for significant professional growth to those who demonstrate impact and commitment to their work and enjoy learning and growing in a fluid organization.
The Assistant Director/Program Assistant is/are full-time position(s), with the expectation that there will be regular overtime requirements given the continued unprecedented threat to transatlantic security and defense. The position(s) is/are based at our Washington, DC headquarters, with the option for occasional remote work depending on our Initiative's schedule.
Job responsibilities
Event Management. Execute the logistics for public and private events: Help coordinate and eventually lead the execution of onsite, offsite, and virtual events, including coordinating VIP arrivals and departures, venue setup, guest management, and speaker preparation. Lead planning and related administrative tasks like conceptualizing substantive event framing, identifying and inviting speakers, drafting invitation language, managing RSVPs, drafting preparatory memos for speakers, and taking notes during events. Over the course of the year, TSI will organize several study trips to Europe that the Assistant Director/Program Assistant would assist with the planning and execution of, as well as potentially assist with the logistical planning and execution of project workshops in Eastern Europe.
Project management support. Provide support for stewarding, tracking and implementing multiple grants and projects, working closely with the director, deputy director, and designated TSI staff to execute activities. The Assistant Director/Program Assistant will be expected, in time, to support day-to-day management of several partnerships, support TSI leadership at meetings with partners, and overall help ensure strategic oversight and continuity of TSI projects. This may include discrete financial management activities, such as invoicing. The Assistant Director would be expected to independently manage several projects, including financial management and related operational and administrative tasks, and engage with partners and stakeholders with minimal direct oversight.
External Communications. Support the program's content development including through editing and proofreading of external publications such as op-eds and research reports, as well as making design choices and communicating with authors. Support the team's social media and broader communications efforts, including managing basic regular website updates and regular newsletter updates for our audience on the program's activities.
Research and substantive support. Research and stay on top of the latest news and analysis on transatlantic security issues to inform the program's ongoing work, business development/fundraising, and specific projects such as research reports as needed. Help draft internal memos to prepare staff and leadership for meetings and events. Provide punctual research assistance support for ongoing projects, drafting of articles and reports, or developing fundraising proposals and grant applications.
Program management support. Manage program contacts and other shared files and knowledge in the program, including leveraging Microsoft Office, Salesforce, and other systems. Provide business development, financial management and other administrative support as needed to assist the program's operations.
Qualifications
Ability to work remotely during Eastern time zone hours, and in-person from the Council's Washington, DC headquarters regularly.
Willingness to work occasional overtime to complete time-sensitive tasks, as well as participate in international travel, usually to Europe.
Demonstrated ability to work in a fluid environment and multitask to fulfill simultaneous overlapping demands.
Excellent organizational, logistical, and administrative skills are required.
Event management and trip planning experience/skills strongly desired.
Strong attention to detail.
Proven track record working efficiently both independently and collaboratively with a tight knit team.
Experience with research and writing memos.
Previous communications experience an advantage but not required.
Familiarity with and passion for the issues the Transatlantic Security Initiative works on, including transatlantic security policy, NATO, European security and defense, Russia, China, emerging technologies, and/or US foreign and security policy is desired. This can be demonstrated either through academic, professional, or personal experience.
Poise and professionalism in representing the Atlantic Council to external constituencies, such as senior military and government officials, board directors, donors, and foreign leaders from Europe and elsewhere.
Willingness to learn new systems and processes and volunteer for new challenges.
Proficiency in Microsoft Office Suite.
Specific Qualifications
Assistant Director
Bachelor's degree in related field required.
Minimum 2 years of full-time work experience, in a position with transferable operational and project management skills.
Relevant substantive knowledge is required.
While not required, experience in managing interns or leading staff in a collaborative team setting can be an advantage.
This is an exempt salaried position.
Program Assistant
Bachelor's degree required.
No minimum full-time work experience required, but experience in a position with transferable skills, including internships, is desired.
This is a non-exempt salaried position with overtime pay available.
Veterans (enlisted and commissioned) are encouraged to apply.
The start date for this position is tentatively February 15, 2023. You may be contacted for follow-up questions or interviews in January 2023. You will be notified if you are not accepted for the position after the position has been filled.
Please note that the Transatlantic Security Initiative is looking to potentially hire two candidates, based on the fit of the applicant pool. Details about the final number of open positions and the position level that individual candidates are being considered for will be clarified during the interview process.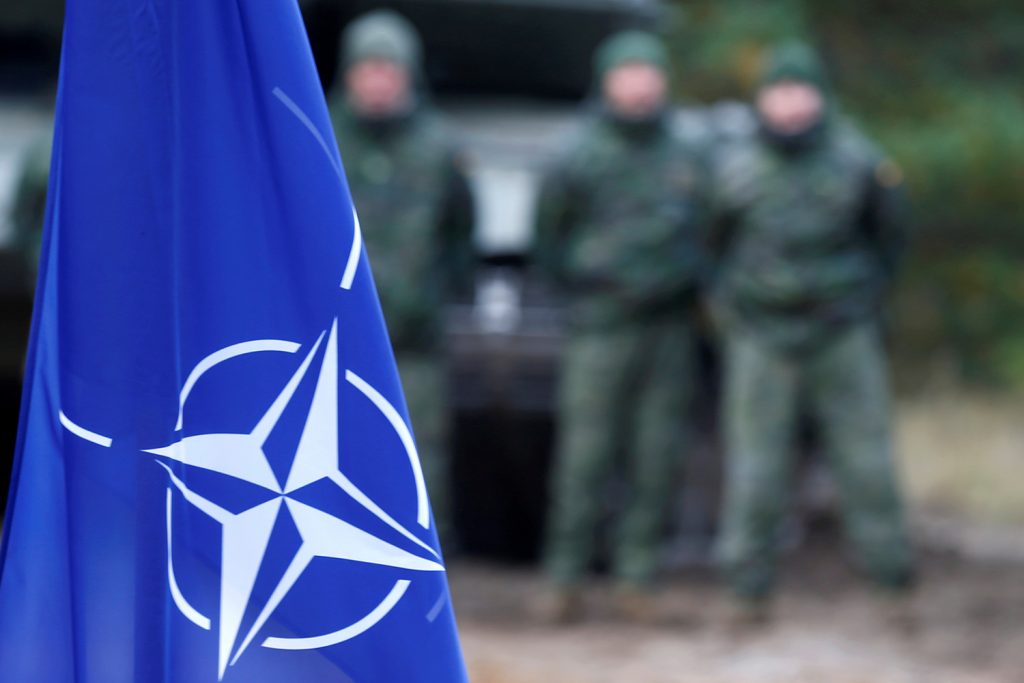 The Transatlantic Security Initiative, in the Scowcroft Center for Strategy and Security, shapes and influences the debate on the greatest security challenges facing the North Atlantic Alliance and its key partners.
All Atlantic Council employees are required to adhere to the Atlantic Council's vaccination policy. All Atlantic Council employees must be fully vaccinated and boosted, and they must submit proof of both vaccination and COVID-19 booster shot on their first day of employment. Prospective or new employees may seek an exemption to the vaccination requirement through human resources and must have an approved exemption prior to the start of their employment.
Please note: The Atlantic Council is an Equal Opportunity Employer. We do not discriminate on the basis of race, religion, color, sex, gender identity or expression, sexual orientation, age, non-disqualifying physical or mental disability, national origin, veteran status, or any other legally protected characteristics covered by applicable law. The Atlantic Council is committed to working with and providing reasonable accommodation for all qualified individuals and bases all employment decisions on qualifications, merit, and business need. The Atlantic Council believes that diversity and inclusion amongst our team members are critical to our success as a global organization and seek to recruit, develop, and retain the most talented people from a diverse candidate pool. For more information, check out our Talent DEI Statement or connect with us at [email protected]. Eligibility to work in the United States is confirmed with E-Verify; employment at the Atlantic Council is eligible for Public Service Loan Forgiveness (PSLF). Thank you for your interest in the Atlantic Council.