Job Location: Atlantic Council Headquarters – Washington, DC
Employment Type: Full-Time
Seniority Level: Associate
Job Category: Staff
The Adrienne Arsht-Rockefeller Foundation Resilience Center builds the human capacity for resilience in the face of climate impacts. We pledge to reach one billion people with resilience solutions by 2030. We hope you'll be part of this effort.
The Adrienne Arsht-Rockefeller Foundation Resilience Center at the Atlantic Council has a different model than your average think tank center. We are bringing solutions to vulnerable people, meeting them where they are, to improve their resilience to major disruptions caused by climate change. We focus our efforts on people, communities, governments, and institutions to help them better prepare for, navigate and recover from the multiple shocks and stresses people all over the world face every day.
Our goals are to educate people, communities, governments, and institutions about the risks and impact of climate and related challenges – and how to reduce them; bring on-the-ground, actionable interventions to those who need them most – meeting people where they are and empowering them to take action; execute and scale multi-benefit solutions, taking on climate change, migration, public health, biodiversity loss, and reducing the vulnerability of people everywhere to these challenges, and shape the global future together, not only by responding to or mitigating near-term threats, but "shaping" challenges to emerge stronger, more resilient.
Overview
The Atlantic Council seeks a talented, detail-oriented, dynamic, and entrepreneurial individual for the position of Associate Director (AD) for the Gaming Initiative. The AD will be deeply involved in managing, coordinating, and implementing a variety of partners, events, communications, and tasks across the Resilience Center's gaming initiative. The successful candidate will be an extraordinary collaborator and team-builder and enjoys working in a fluid, evolving environment. The ideal candidate will possess understanding of the gaming industry, the global aspects and context of climate change and resilience, as well as the skills in multitasking, prioritizing, and communication, with a proven record of project coordination.
The role can be hybrid based at our Washington, DC headquarters, or fully remote for the right candidate.
Job responsibilities
Project Management:

Write internal- and external-facing project summaries and communication materials, which may include annotated agendas, talking points, meeting notes and action items.
Attend meetings and communicate project work, needs, and expectations to senior fellows, internal and external partners, vendors, and other members of the larger team.
Provide administrative and scheduling support for the Resilience Center's gaming initiative, as needed.
Track project progress against project plans, as well as funder and Center leadership expectations.
Collaborate closely with senior fellows to support the strategies of the gaming initiative.
Lead industry meetings with the gaming initiative's team.

Event Management and Communications:

Collaborate with the Atlantic Council and Resilience Center communications teams to publicize events; manage correspondence with high-level speakers and participants; and writing and tracking invitations.
Draft blogs, articles, and other outreach materials, as well as presentations and other communications materials as needed.
Lead engagement with the International Game Developers Association, Game Developers Conference, and other key industry groups
Support the execution of our climate workshops along with our senior fellows and experts.

Research and Operations:

Conduct relevant research as assigned on gaming technologies and their impact on people, supporting the development of report narratives, assembling charts, formatting documents, and helping the team with reading, analyzing, and summarizing literature as needed.
Research and information synthesis on potential project partners, key communications audiences, and other topics related to project work.
Keep project files, manage processes of collecting and tracking teams to-dos, schedule meetings, and maintain internal database of project-related materials.
Contribute to project planning processes and updating existing project plans.
Qualifications
Bachelor's degree or higher.
Project management experience.
A minimum of 3 years of relevant work experience within the video game industry, the private sector, non-governmental organizations, and/or academia.
Robust research, writing, and communication skills.
Demonstrated ability to build relationships at all levels of an organization and work successfully across them.
Excellent interpersonal and communication skills (both verbal and written), including the ability to identify and work through challenges, underscored by strong judgment and emotional intelligence.
Strong analytical, planning, time management, and organizational skills required.
Ability to work independently and efficiently.
Ability to effectively communicate with, rapidly draft and edit reports for, and dynamically represent the Resilience Center to internal and external constituencies.
Skilled in clear, persuasive, and effective communications with various stakeholders including excellent written skills, and some experience presenting to high-level audiences.
Outstanding interpersonal and relationship management skills, including the ability to identify and work through challenges, underscored by strong judgment and emotional intelligence.
Demonstrated ability to work independently on multi-step, detail-oriented projects in a fluid environment.
Proficiency in MS Office suite.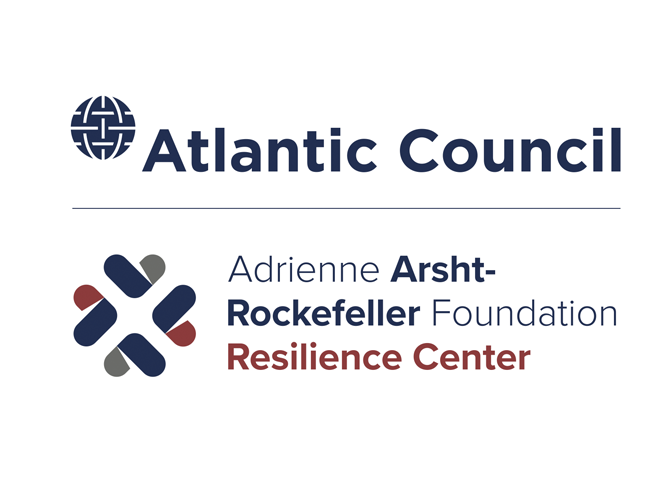 All Atlantic Council employees are required to adhere to the Atlantic Council's vaccination policy. All Atlantic Council employees must be fully vaccinated and boosted, and they must submit proof of both vaccination and COVID-19 booster shot on their first day of employment. Prospective or new employees may seek an exemption to the vaccination requirement through human resources and must have an approved exemption prior to the start of their employment.
Please note: The Atlantic Council is an Equal Opportunity Employer. We do not discriminate on the basis of race, religion, color, sex, gender identity or expression, sexual orientation, age, non-disqualifying physical or mental disability, national origin, veteran status, or any other legally protected characteristics covered by applicable law. The Atlantic Council is committed to working with and providing reasonable accommodation for all qualified individuals and bases all employment decisions on qualifications, merit, and business need. The Atlantic Council believes that diversity and inclusion amongst our team members are critical to our success as a global organization and seek to recruit, develop, and retain the most talented people from a diverse candidate pool. For more information, check out our Talent DEI Statement or connect with us at [email protected]. Eligibility to work in the United States is confirmed with E-Verify; employment at the Atlantic Council is eligible for Public Service Loan Forgiveness (PSLF). Thank you for your interest in the Atlantic Council.