Job Location: Atlantic Council Headquarters – Washington, DC
Employment Type: Full-Time
Seniority Level: Associate
Job Category: Staff
Overview
The Atlantic Council seeks a talented, motivated, and creative project manager to support the work of the WIn Fellowship. The ideal candidate will have an interest in international business/entrepreneurship and women's economic empowerment as well as experience managing fellowships, educational/professional exchanges, or similar programs. The associate director will
work closely with the Chairman of the empowerME Initiative and an empowerME Program Assistant on all aspects of WIn Fellowship management.
The ideal candidate will be well-organized and detail-oriented and will have demonstrable administrative and communication experience. The Associate Director will also be involved in the substantive development of WIn Fellowship events and publications.
The ideal candidate will be an excellent organizer and communicator, liasing with WIn Fellows, Georgetown University, and sponsors on all aspects of the program. The candidate will also have the opportunity to engage in their own research and publishing.
A successful candidate will have an entrepreneurial spirit and enjoy a fast-paced work enviroment. The position requires a superior ability to multitask with a record of coordinating multiple projects and events, excellent administrative skills, exceptional writing ability, attention to detail, and a positive attitude. Experience living or working in the Middle East region is a plus.
About the WIn Fellowship
The WIn (Women Innovators) Fellowship was launched in 2022 in Saudi Arabia by the Atlantic Council empowerME Initiative in partnership with Georgetown University. The WIn Fellowship supports over thirty women entrepreneurs, enabling them to build leadership and executive capacity to scale their startups to new heights. As part of the program, the Atlantic Council also produces publications with insights, case studies, and policy recommendations to help improve women's economic participation and equality.
The unique collaboration between the Atlantic Council and Georgetown University delivers mentoring and networking opportunities with leading US and MENA experts and business executives, a custom executive education program by Georgetown University, and workshops with leading experts. The program includes a fully sponsored trip to the United States for the top participants for leadership training at Georgetown and meetings with US business and government leaders. The WIn Fellowship will expand to Bahrain and the United Arab Emirates in 2023 in addition to a second cohort in Saudi Arabia.
Job responsibilities
Serve as project manager for WIn Fellowship: map out and manage the calendar of programming for each cohort and ensure program is executed to highest standards
Collsborate with Atlantic Council empowerME team to develop new ideas to improve and expand the WIn Fellowship
Coordinate WIn Fellowship events (hybrid, online, and in-person) in collaboration with Atlantic Council staff and local event partners
Plan annual weeklong roadshow in collaboration with empowerME Chairman and Program Assistant for top WIn Fellows to visit United States
Oversee creation of WIn Fellowship webpages for new cohorts with technical support from Atlantic Council team
Manage promotion of WIn Fellowship on social media: draft and edit social media posts as well as graphics
Assist with reviewing applicants and selecting WIn Fellows
Collaborate with empowerME Chairman to recruit mentors for the WIn Fellowship
Conduct surveys and focus groups with WIn Fellows and WIn mentors
Assist empowerME Chairman with business development: update external communications, draft and edit concept notes and grant proposals, and assist with preparing budgets
Track budget and spending on WIn Fellowship
Prepare narrative reports on WIn Fellowship for funders and review financial reports provided by Atlantic Council finance team
Draft and edit email marketing to promote WIn Fellowship-related opportunities, articles, and events
Draft and edit blog articles based on learnings from WIn Fellowship events
Work closely with the Atlantic Council publications team to manage the editing process of articles and papers
Communicate with funders and keep them up to date regularly
Serve as a liaison for internal and external offices including with high-level US and foreign government officials, diplomats, business executives, board members, and internal Council employees and management
Prepare briefing materials and background memos for senior members of the organization as needed
Support other empowerME and Middle East Program activities as appropriate
Qualifications
Bachelor's degree in a related field, such as Middle East affairs, international affairs, or economics/business (work experience will also be considered in lieu of a degree or advanced degree)
Approximately 5 years of relevant work experience
Excellent organizational, logistical, and administrative skills
Strong attention to detail
Superior writing, communication, and analytic skills
Ability to represent the Atlantic Council to external constituencies, such as senior officials, board members, donors, and individual and corporate members
Past experience with managing fellowships or exchange programs is highly desired
Demonstrable interest in women's economic empowerment, international affairs, and business/entrepreneurship
Experience living or working in the Middle East region is a plus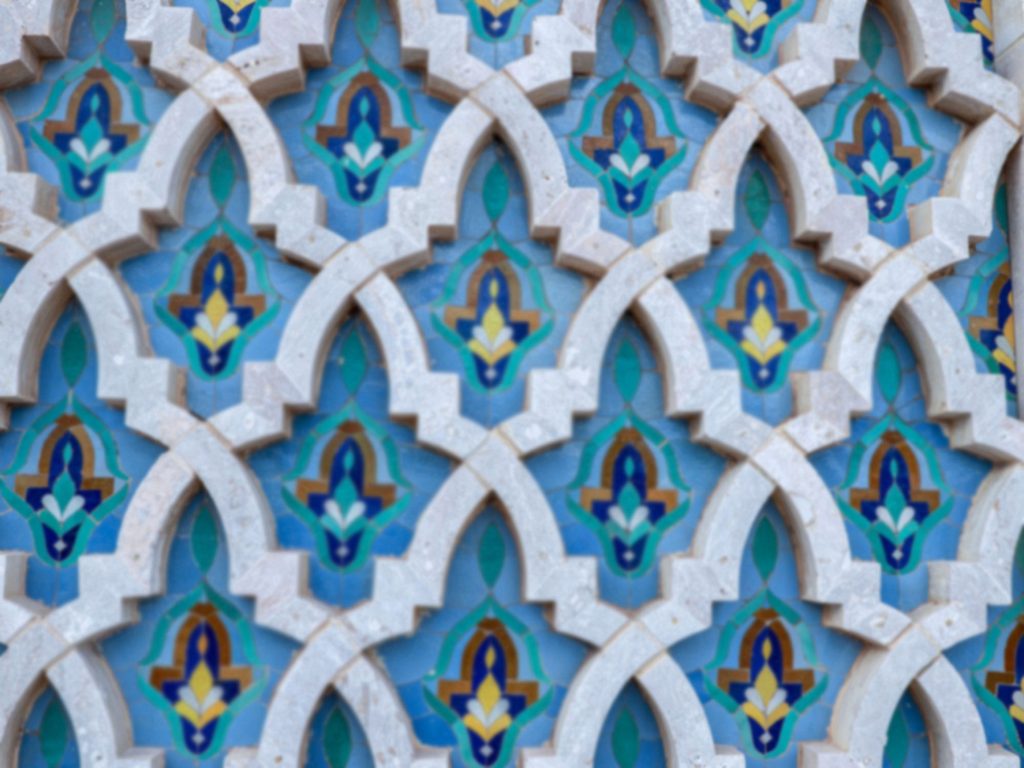 Through our Rafik Hariri Center for the Middle East and Scowcroft Middle East Security Initiative, the Atlantic Council works with allies and partners in Europe and the wider Middle East to protect US interests, build peace and security, and unlock the human potential of the region.
All Atlantic Council employees are required to adhere to the Atlantic Council's vaccination policy. All Atlantic Council employees must be fully vaccinated and boosted, and they must submit proof of both vaccination and COVID-19 booster shot on their first day of employment. Prospective or new employees may seek an exemption to the vaccination requirement through human resources and must have an approved exemption prior to the start of their employment.
Please note: The Atlantic Council is an Equal Opportunity Employer. We do not discriminate on the basis of race, religion, color, sex, gender identity or expression, sexual orientation, age, non-disqualifying physical or mental disability, national origin, veteran status, or any other legally protected characteristics covered by applicable law. The Atlantic Council is committed to working with and providing reasonable accommodation for all qualified individuals and bases all employment decisions on qualifications, merit, and business need. The Atlantic Council believes that diversity and inclusion amongst our team members are critical to our success as a global organization and seek to recruit, develop, and retain the most talented people from a diverse candidate pool. For more information, check out our Talent DEI Statement or connect with us at [email protected]. Eligibility to work in the United States is confirmed with E-Verify; employment at the Atlantic Council is eligible for Public Service Loan Forgiveness (PSLF). Thank you for your interest in the Atlantic Council.