Description
The Digital Forensic Research Lab (DFRLab) is seeking to hire a full-time associate editor to coordinate our daily editing and publishing activities. Working closely with our editorial team and more than a dozen opensource researchers working on five continents, the associate editor is our point person for ensuring the work we publish is informative, impactful, and accurate.
Responsibilities
Serving as primary line editor and copy editor for DFRLab short-form publications, including research articles and newsletters
Coordinating the scheduling and online publishing of DFRLab research, including maintaining our publishing calendar
Working with our Assignment Editor to ensure that newly submitted pieces are edited in a timely fashion
Publishing our pieces online, including on Medium and our upcoming WordPress site
Writing and producing weekly newsletter highlighting the DFRLab's research
Assisting the Managing Editor and Deputy Editor in editing long-form reports
Working with researchers to improve their writing skills through training and mentoring activities
Monitoring and tracking methodologies used by researchers to ensure their accuracy and effectiveness
Identifying new research methodologies that could be incorporated into our work
Representing the DFRLab in editorial collaborations and partnerships with research tool providers such as CrowdTangle, BuzzSumo and Meltwater
Setting research priorities and editorial strategy for DFRLab research and reporting in conjunction with the Managing Editor and the editorial team
Representing the DFRLab in outside activities focusing on our research methodologies and editorial processes, including private meetings and public events

The associate editor position will report to DFRLab managing editor Andy Carvin.
Qualifications
Required qualifications:
At least three to five years of experience as a line editor in a newsroom, nonprofit or academic publication
Strong copyediting skills and familiarity with major style guides (AP, Chicago, etc)
Excellent communication skills working with researchers while editing and improving their work
Familiarity with online social media monitoring tools such as CrowdTangle, Meltwater Explore, BuzzSumo, etc.
Familiarity with open-source research methods
Demonstrated interest in and familiarity with the study of mis- and dis-information, platforms, and information ecosystems.
Professional experience with WordPress or other content management systems as a publishing tool
Full professional fluency in English (level 4 proficiency or higher)
Ability to thrive in a fast-paced, collaborative environment

Strongly desired qualifications:
Fluency or proficiency in a second language (Russian, French, Arabic, or Chinese of interest)
Familiarity with a programming language (R or Python preferred)
Experience training researchers to improve their writing and investigative skills
Experience working across multi-national or cultural contexts
As most of our work is conducted virtually, we are flexible about the position's geographic location, though being able to work regular business hours in Central European Time or Eastern Standard Time is strongly preferred. Starting date for the position is currently expected in June or July 2021.
Explore the Program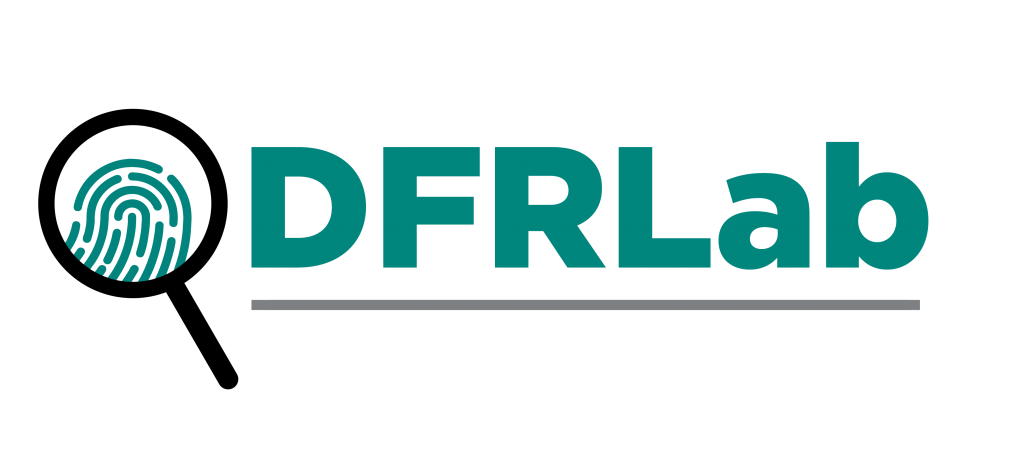 The Atlantic Council's Digital Forensic Research Lab (DFRLab) has operationalized the study of disinformation by exposing falsehoods and fake news, documenting human rights abuses, and building digital resilience worldwide.
Please note: The Atlantic Council is an Equal Opportunity Employer. We do not discriminate on the basis of race, religion, color, sex, gender identity or expression, sexual orientation, age, non-disqualifying physical or mental disability, national origin, veteran status, or any other legally protected characteristics covered by applicable law. The Atlantic Council is committed to working with and providing reasonable accommodation for all qualified individuals and bases all employment decisions on qualifications, merit, and business need. The Atlantic Council believes that diversity and inclusion amongst our team members are critical to our success as a global organization and seek to recruit, develop, and retain the most talented people from a diverse candidate pool. Thank you for your interest in the Atlantic Council. For more information, check out our Talent DEI Statement or connect with us at [email protected]. #strongwithallies