Job Location: Atlantic Council Headquarters – Washington, DC
Employment Type: Full-Time
Seniority Level: Associate
Job Category: Staff
The Adrienne Arsht-Rockefeller Foundation Resilience Center builds the human capacity for resilience in the face of climate impacts. We pledge to reach one billion people with resilience solutions by 2030. We hope you'll be part of this effort.
The Adrienne Arsht-Rockefeller Foundation Resilience Center (Arsht-Rock) is one of the newest centers at the Atlantic Council with a different model than your average Think Tank center. We are bringing solutions to vulnerable people to improve their resilience to major disruptions caused by climate change. We focus our efforts on people, communities, governments, and institutions to help them better prepare for, navigate and recover from the multiple shocks and stresses people all over the world face every day.
We bring on the ground solutions for vulnerable people and communities – from macro-level tools like global policy initiatives on extreme heat such as the Extreme Heat Resilience Alliance, community level work such as our Community Resilience Pods in Miami and personal level resilience work on food security with kitchen garden kits in India.
Overview
The Arsht-Rock Resilience Center seeks a talented, detail-oriented, dynamic, and entrepreneurial individual for a fast-paced position as a Communications Specialist. The Communications Specialist will be a cross-cutting role working with the Communications, Extreme Heat and Development teams. They will support the work of our Chief Heat Officers (CHOs) who are embedded in municipal governments on different continents with communications, program management, administration, operations, events, and research to ensure the achievement of project objectives. The Program Assistant will report to the Director of Communications and will work closely with the Directors and staff across the Arsht-Rock team. This is a full-time position based in Washington-DC.
A successful candidate will be an extraordinary collaborator and must enjoy working in a dynamic, fast-paced environment. The ideal candidate will have experience in communications or public relations, the ability to multitask, prioritize, and communicate, coordinate projects, and an interest in the global aspects and context of climate change and resilience. They will possess excellent administrative and organizational skills; experience drafting proposals; strong writing skills; high attention to detail; and a positive attitude.
Job responsibilities
Communications:

Draft and/or assemble proposals, talking points, event/interview briefing documents, presentation materials and other communications materials as needed.
Develop and maintain a calendar of activities to coordinate media and speaking opportunities for the CHOs.
Take an active role in coordinating and managing internal and external event logistics for both public and private events which may include meetings, workshops, and conferences.
Monitor and track media hits, draft media roundups for reporting and internal distribution.
Project Coordination:

Provide administrative support to our Chief Heat Officers (e.g., invoicing, tracking of project expenses, keeping track of speaking and media invitations, etc.)
Write internal- and external-facing communication materials, which may include annotated agendas, meeting notes and action items.
Attend meetings and communicate project work, needs, and expectations to members of the larger team.
Track project progress against plans, as well as funder and Center leadership expectations.
Support meeting coordination, communication and information flow between Chief Heat Officers and Arsht-Rock staff.
Research and Operations:

Conduct relevant research as assigned, supporting the development of report narratives and formatting documents as needed.
Identify and help develop funding opportunities for CHO projects.
Keep project files and maintain internal database of project-related materials led by the Chief Heat Officers.
Qualifications
Bachelor's degree preferred.
A minimum of 2 years of relevant work experience.
Experience in communications or public relations.
Robust research, writing, and communication skills.
Excellent organizational, logistical, and administrative skills.
Project, meeting, and event management experience.
Experience or familiarity with drafting proposals.
Excellent people skills; able to collaborate with staff, partners, fellows, interns, contractors, and work well with colleagues, senior Council staff, and external officials and partners.
Proven track record working on multiple projects simultaneously and a demonstrated ability to work efficiently and collaboratively with colleagues.
Demonstrated ability to work in a dynamic, fast-paced environment, think quickly on the spot under time pressure, and multi-task to fulfill simultaneous competing demands in close collaboration with a small tightly knit team.
Able to remain flexible, adaptive, and positive in a fast-paced and changing environment.
Committed to driving forward diversity, equity, and inclusion in the Center.
A global professional experienced in working with remote and multiple field teams, contractors, and partners is a bonus.
Foreign language proficiency a bonus.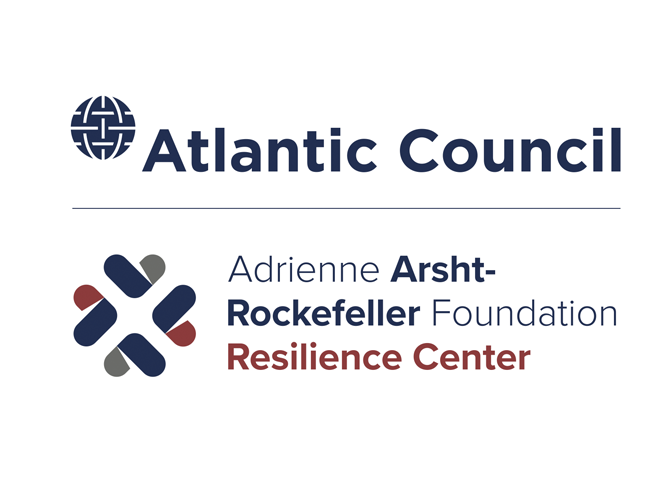 All Atlantic Council employees are required to adhere to the Atlantic Council's vaccination policy. All Atlantic Council employees must be fully vaccinated and boosted, and they must submit proof of both vaccination and Covid-19 booster shot on their first day of employment. Prospective or new employees may seek an exemption to the vaccination requirement through human resources and must have an approved exemption prior to the start of their employment.
Please note: The Atlantic Council is an Equal Opportunity Employer. We do not discriminate on the basis of race, religion, color, sex, gender identity or expression, sexual orientation, age, non-disqualifying physical or mental disability, national origin, veteran status, or any other legally protected characteristics covered by applicable law. The Atlantic Council is committed to working with and providing reasonable accommodation for all qualified individuals and bases all employment decisions on qualifications, merit, and business need. The Atlantic Council believes that diversity and inclusion amongst our team members are critical to our success as a global organization and seek to recruit, develop, and retain the most talented people from a diverse candidate pool. For more information, check out our Talent DEI Statement or connect with us at [email protected]. Thank you for your interest in the Atlantic Council.