Job Location: Atlantic Council Headquarters – Washington, DC
Employment Type: Full-Time
Seniority Level: Associate
Job Category: Staff
Overview
The Atlantic Council seeks an organized, operationally savvy, experienced manager to serve as the Deputy Director of its Africa Center.
The Deputy Director will work directly with the Senior Director of the Africa Center to oversee the administrative, development, and financial functions of the Center, while working closely with colleagues across the Atlantic Council to enhance and streamline the Center's day-to-day operations. The Deputy Director will collaborate with the Atlantic Council's 16 programs and centers on key topics pertaining to Africa, including security, energy/climate, sociocultural issues, and more.
The successful candidate will have a deep geopolitical, cultural, and economic understanding of the African continent and its engagement with the wider global community. The Deputy Director will work with the Senior Director to facilitate and steward additional funding opportunities for the Center, with US and African companies, individuals, and other entities.
A proven track record of program management in Africa is required, along with strong networks among policymakers in Washington, Africa, and Europe would be an advantage.
The individual should be comfortable working in a fast-paced, dynamic environment and should bring a strong track record of management skills – organization, reliability, strong communication skills, and attention to detail – to the role.
Job Responsibilities
Program Management. Oversee the Center's financial, development, and personnel operations to ensure internal and external compliance.
Project Management. Ensure project development, fundraising, and implementation of all Africa Center projects and initiatives.
Intellectual Leadership. Play a leading role, alongside the Senior Director, to develop the intellectual framework for advancing the Center's mission through strategic planning and programming.
Development/Business Development. Partner with the Council's Development team to build the Center's financial base by pursuing opportunities with foundations, corporations, individuals, government agencies, and international organizations; integrate and execute programming and business development strategies; and develop concept notes and proposals.
Strategic Planning. Work with the Senior Director and relevant Atlantic Council leadership to develop and implement the Africa Center's strategic plan.  
Cross Council Coordination: Develop peer-to-peer relationships with colleagues across the Council's programs and centers to effectively support collaboration and knowledge sharing.
Qualifications
A Master's degree in a relevant field, with at least 6-8 years of work experience.
Demonstrated track record in budget management, proposal development, and fundraising activities to include solicitation from high-net-worth individuals, foundations, and corporations.
Excellent management skills, coupled with world-class interpersonal skills to manage Center staff, while working closely with senior Council leadership, external officials and partners.
Significant experience in project management and business development.
Superior writing, editing, and communication skills.
Expertise and interest in the transatlantic – African relationship;
Ability to fluently read, write, and speak French and English. Other languages are a plus.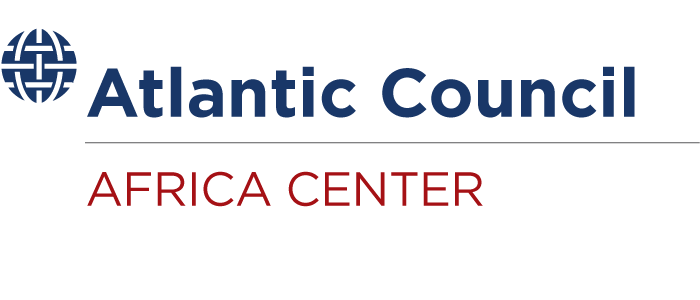 The Africa Center works to promote dynamic geopolitical partnerships with African states and to redirect US and European policy priorities toward strengthening security and bolstering economic growth and prosperity on the continent.
All Atlantic Council employees are required to adhere to the Atlantic Council's vaccination policy. All Atlantic Council employees must be fully vaccinated and boosted, and they must submit proof of both vaccination and COVID-19 booster shot on their first day of employment. Prospective or new employees may seek an exemption to the vaccination requirement through human resources and must have an approved exemption prior to the start of their employment.
Please note: The Atlantic Council is an Equal Opportunity Employer. We do not discriminate on the basis of race, religion, color, sex, gender identity or expression, sexual orientation, age, non-disqualifying physical or mental disability, national origin, veteran status, or any other legally protected characteristics covered by applicable law. The Atlantic Council is committed to working with and providing reasonable accommodation for all qualified individuals and bases all employment decisions on qualifications, merit, and business need. The Atlantic Council believes that diversity and inclusion amongst our team members are critical to our success as a global organization and seek to recruit, develop, and retain the most talented people from a diverse candidate pool. For more information, check out our Talent DEI Statement or connect with us at [email protected]. Eligibility to work in the United States is confirmed with E-Verify; employment at the Atlantic Council is eligible for Public Service Loan Forgiveness (PSLF). Thank you for your interest in the Atlantic Council.