Description
The Adrienne Arsht-Rockefeller Foundation Resilience Center (Arsht Rock) aims to reach One Billion People with resilience solutions to climate change, migration, and human security challenges by 2030. We hope you'll be part of this effort.
The Arsht-Rock is one of the newest centers at the Atlantic Council with a different model than your average Think Tank center. We are bringing solutions to vulnerable people, meeting them where they are, to improve their resilience to major disruptions caused by climate change. We focus our efforts on people, communities, governments, and institutions to help them better prepare for, navigate and recover from the multiple shocks and stresses people all over the world face every day.
We bring on the ground solutions for vulnerable people and communities – from macrolevel tools like global policy initiatives on extreme heat such as the Extreme Heat Resilience Alliance (EHRA), community level work such as our Community Resilience Pods in Miami and individual level resilience work on food security with kitchen garden kits in India, and our Humanitarian Service Points that support migrants on their journeys in Colombia, Guatemala and Athens in partnership with the International Federation of the Red Cross.
Launched in August of 2020, EHRA is comprised of over 40 global city leaders, elected officials, private sector executives, experts in public health, finance, humanitarian assistance, disaster management, climate science and risk, mass communications, insurance and public infrastructure dedicated to tackling the growing threat of extreme urban heat for vulnerable people worldwide. EHRA is supported by a renowned group of climatological, heat health and behavioral scientists that serve as an advisory panel.
Overview of the Role
We are seeking a seasoned, sophisticated project manager to serve as Deputy Director, Extreme Heat Program.
The Deputy Director will be responsible for the oversight of the program and financial reporting. The ideal Deputy Director is strategic, and results-oriented and will be responsible for managing key relationships within the Extreme Heat Resilience Alliance (EHRA) and beyond. The Deputy Director will also work across the Atlantic Council with other Centers and Programs and with other Council senior staff, board members, donors, high-level officials, and corporate partners.
The Deputy Director will be responsible for the following:
Strategic Planning

Work closely with internal stakeholders (e.g., working group co-leads, leads of heat-related projects, Center leadership, development, etc.) to articulate an overarching strategy for EHRA and the Arsht Rock's heat portfolio.
Plan and execute Arsht-Rock Center and Science Panel activities to support EHRA's workstreams and goals.

Outreach and Engagement

Coordinate with EHRA co-leads and members, science panel members, Arsht-Rock team members, and consultants to ensure progress on outlined workplans.
Collaborate with external partners on key activities.

Program Management

Manage EHRA-related projects by planning, delegating, and executing tasks; managing employee time and capacity across EHRA-related workstreams.
Coordinate across EHRA workstreams.
Coordinate across Arsht Rock's heat-related workstreams and project managers.

Communications – Work closely with the communications team to plan a communications strategy for EHRA; create a timeline of key milestones; and amplify EHRA's work to key audiences.
Development – Work with the development team to target fundraising opportunities; and assist in outreach and engagement to funders.
Qualifications
The successful candidate should possess:
A minimum of 5 years relevant (operations and strategy in organizations focused on climate change adaptation, migration, development, conservation) work experience and/or other relevant areas within government service, the private sector, non-governmental organizations, and/or academia;
Superior writing and communication skills;
Excellent organizational and management skills; must be able to juggle multiple tasks and prioritize appropriately;
Excellent people skills; must be able to inspire and manage fellows, staff, and interns, contractors, and work well with colleagues, senior Council staff, and external officials and partners;
Proven track record in managing multiple projects simultaneously and a demonstrated ability to work efficiently and collaboratively with colleagues.
Proven track record of scaling new initiatives.
Ability to effectively communicate with, rapidly draft and edit reports for, and dynamically represent the Resilience Center and Extreme Heat Resilience Alliance to external constituencies.
Accomplished track-record in managing small teams, fundraising, and financial management; excellent organizational, logistical, and administrative skills.
Entrepreneurial and both a team player and an internal team coach, who can balance multiple tasks and remain flexible, adaptive, and positive in a fast-paced environment.
Committed to driving forward diversity, equity, and inclusion in their work with the Center.
A global professional experienced in working with remote and multiple field teams, contractors, and partners is a bonus.
Personal Characteristics
The successful candidate should be:
A consummate communicator. As the Initiative's public face, someone can define and articulate the Initiative's mission and work to diverse audiences.
Emotionally Intelligent. Work with a variety of colleagues with empathy, an open mind, and self-awareness.
A "hands-on" implementer. Someone eager to work with a team to execute projects and workstreams.
Committed to Diversity, Equity & Inclusion. Someone who reflects these values in all their interactions, practices, and communications supports the DEI efforts of the Center and the Council.
A team player. Someone whose ego is in check and who will share credit and the spotlight and thrive in the collaborative culture of the Council.
A hardy traveler. Someone with the ability and desire to travel and work with partners around the world.
A flexible work style. Someone who can work efficiently with ambiguity in a fast-paced environment with tight timelines and constrained funding.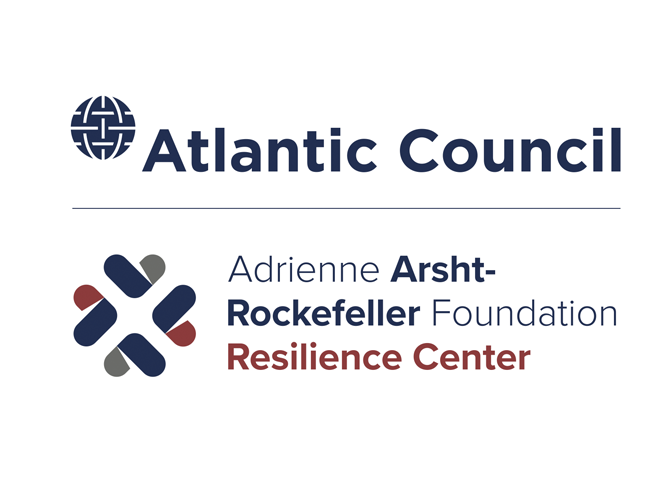 Please note: The Atlantic Council is an Equal Opportunity Employer. We do not discriminate on the basis of race, religion, color, sex, gender identity or expression, sexual orientation, age, non-disqualifying physical or mental disability, national origin, veteran status, or any other legally protected characteristics covered by applicable law. The Atlantic Council is committed to working with and providing reasonable accommodation for all qualified individuals and bases all employment decisions on qualifications, merit, and business need. The Atlantic Council believes that diversity and inclusion amongst our team members are critical to our success as a global organization and seek to recruit, develop, and retain the most talented people from a diverse candidate pool. Thank you for your interest in the Atlantic Council. For more information, check out our Talent DEI Statement or connect with us at [email protected]. #strongwithallies