Job Location: Atlantic Council Headquarters – Washington, DC
Employment Type: Full-Time
Seniority Level: Associate
Job Category: Staff
Overview
The Atlantic Council's Global China Hub is seeking a Deputy Director to manage its daily operations and help the Council achieve its ambitious strategic objectives regarding galvanizing allies and partners to meet the wide array of challenges posed by the rise of China.
The Deputy Director will play a key role in operationalizing day-to-day cross-Council coordination through the Global China Hub and support the Senior Director with communications, financial management, development, convenings, and intellectual outputs. The Deputy Director will supervise and coordinate the activities of Global China Hub staff and interns. The Deputy Director also will be responsible for working very closely with other leading centers at the Atlantic Council conducting a large volume of work related to China and supporting and enabling those China- related efforts to further strengthen the Council's impact in this top-priority area. The Deputy Director's capacity to coordinate the daily management and operations of the Global China Hub also will empower the Senior Director to focus on the strategic portfolio and flagship efforts.
A successful Deputy Director will have an extraordinary degree of collegiality and an evident teamwork orientation, superb organizational skills, a demonstrated level of expertise on China, and highly effective communications skills. Additionally, the Deputy Director will have exceptional project management skills and a proven track record of effectively linking the strategic vision of senior leadership to daily operations in previous professional roles. The ideal candidate will quickly learn and operate within a complex organizational environment and build consensus around common goals and objectives.
This position will be located in Washington, DC and require at least 3 days of in-person work per week. The Atlantic Council seeks applicants with diverse backgrounds and offers a competitive compensation package commensurate with experience.
Job responsibilities
Collaboration. The Deputy Director will coordinate between the Hub and the staff of the other 15 centers and programs at the Atlantic Council, as well as the External Relations, Finance, Human Resources, Development, and Executive Office teams, in supporting the Senior Director's efforts to align the programming, priorities and vision for this work Council-wide to achieve the strategic objectives of the Global China Hub. The Deputy Director will work so closely with other leading Council Centers that they also will attend other key Centers' staff meetings, support other key Centers' work on China-related fund-raising efforts, etc.
Communications. The Deputy Director will execute the Senior Director's vision for communicating a coherent and comprehensive body of work on China for external audiences. In addition, the Deputy Director will help the Managing Editor develop, launch, and maintain a broad range of branded digital and print communications products and will play a key role in shaping the Hub's vision for digital user experience.
Development. The Deputy Director will work with the Senior Director, Development Office, and Atlantic Council Center Directors and staff on fundraising goals for the Hub and adjacent Centers' China work to help them meet those goals. The Deputy Director will craft proposals for new work, generate financial support for the Hub's core competencies, and help build the Hub's and adjacent Centers' funding base for China work by sustaining current financial support and pursuing additional support from corporations, governments, international organizations, foundations, and individuals.
Financial Management. The Deputy Director will work with the Senior Director to manage and coordinate all relevant center budgeting and administrative responsibilities.
Supervision. The Deputy Director will supervise and coordinate the activities of Global China Hub staff and interns.
Intellectual Support. The Deputy Director will draw on their established expertise on China to help support the intellectual outputs of the Global China Hub and those of adjacent Centers. These efforts could include direct research and writing support for the Senior Director and other senior experts as well as moderating and participating in private and public events at the Atlantic Council and outside institutions. The Deputy will understand that the highest priority of the Global China Hub's work is to help the United States work closely with its Asian and European allies to manage and address the challenges posed by China, and will emphasize this priority in ongoing and future work across the Council's workstreams.
Qualifications
Master's degree in relevant field.
Demonstrated expertise on China.
5+ years of combined professional experience in foreign policy and/or international economics.
Excellent writing and editing skills.
Extraordinary teamwork skills and a predominant emphasis on collegiality and working effectively with a wide range of teams.
Proven track record in managing multiple projects simultaneously and a demonstrated ability to work efficiently and collaboratively with both junior-level and senior-level colleagues.
Ability to dynamically and effectively represent the Atlantic Council to external constituencies, such as corporate executives, senior government officials, diplomats, board members, and donors.
Accomplished track record in fundraising and financial management.
Self-starter who can balance multiple tasks and remain flexible, adaptive, and positive in a fast-paced environment.
Superior organizational, logistical, and administrative skills.
Experience in a supervisory position highly desirable.
Database management experience highly desirable.
Professional-level Mandarin proficiency desirable.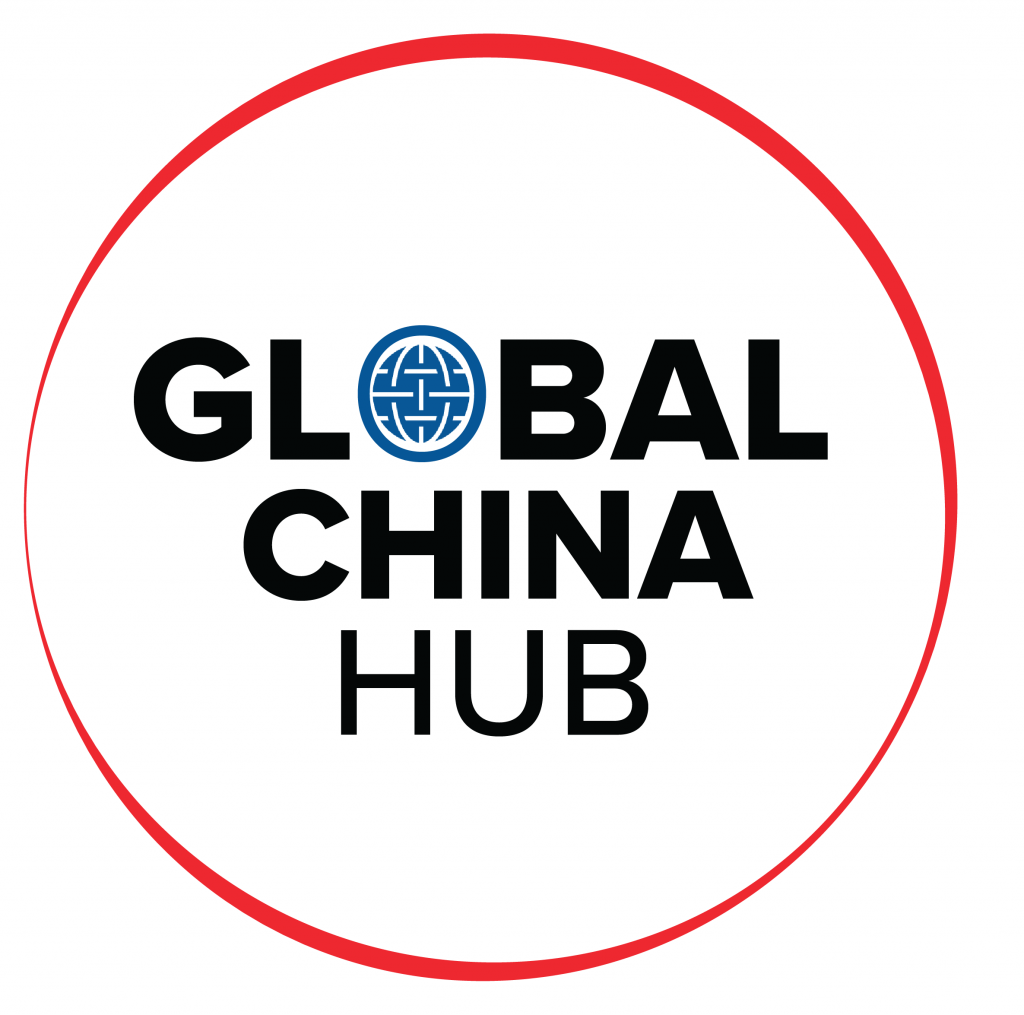 The Global China Hub researches and devises allied solutions to the global challenges posed by China's rise, leveraging and amplifying the Atlantic Council's work on China across its 14 other programs and centers.
All Atlantic Council employees are required to adhere to the Atlantic Council's vaccination policy. All Atlantic Council employees must be fully vaccinated and boosted, and they must submit proof of both vaccination and Covid-19 booster shot on their first day of employment. Prospective or new employees may seek an exemption to the vaccination requirement through human resources and must have an approved exemption prior to the start of their employment.
Please note: The Atlantic Council is an Equal Opportunity Employer. We do not discriminate on the basis of race, religion, color, sex, gender identity or expression, sexual orientation, age, non-disqualifying physical or mental disability, national origin, veteran status, or any other legally protected characteristics covered by applicable law. The Atlantic Council is committed to working with and providing reasonable accommodation for all qualified individuals and bases all employment decisions on qualifications, merit, and business need. The Atlantic Council believes that diversity and inclusion amongst our team members are critical to our success as a global organization and seek to recruit, develop, and retain the most talented people from a diverse candidate pool. For more information, check out our Talent DEI Statement or connect with us at [email protected]. Thank you for your interest in the Atlantic Council.