Job Location: Atlantic Council Headquarters – Washington, DC
Employment Type: Full-Time
Seniority Level: Associate
Job Category: Staff
About the Nuclear Energy Policy Initiative at the Atlantic Council Global Energy Center
The Nuclear Energy Policy Initiative is grounded in the Atlantic Council's ethos of working for a secure future with geopolitical partners and allies. The Initiative focuses on four main, cross-cutting areas:
National security and geopolitics: this body of work focuses on the nexus between nuclear energy and geopolitics by identifying opportunities for international civil nuclear cooperation, including frameworks to co-finance new projects, international regulatory harmonization, and building capacity in emerging nuclear energy markets.
The role of nuclear energy in global decarbonization: this work looks at nuclear energy in the power sector as well as in hard-to-abate sectors like hydrogen, process heat, and desalination.
The Frontiers Project: the Initiative has an established body of work that looks at the ways in which regional first movers in advanced nuclear energy technologies (e.g., Wyoming, Alaska, and West Virginia) can power clean manufacturing and connect to global markets.
The nuclear energy innovation ecosystem: the Initiative examines the full nuclear energy innovation ecosystem, with a focus on advanced fuels, reactor types, and fast neutron testing facilities. The Initiative has focused on nuclear batteries and their applications for advanced manufacturing, as well as the versatile test reactor (VTR) and its role in ensuring continued innovation in nuclear fuels and materials.
Nuclear Energy Policy Summit: In addition to a regular cadence of private roundtables, salon dinners, and participation in the annual Atlantic Council Global Energy Forum (in January in Abu Dhabi, UAE), the Nuclear Energy Policy Initiative will convene an annual flagship conference on nuclear energy policy in Washington, DC. The overall emphasis of the proposed conference would be on the rapid deployment of nuclear energy worldwide in order to combat climate change, and specific topics and speakers would be determined in consultation between the Atlantic Council and sponsors. The conference would become the go-to convening for nuclear policy experts worldwide.
The Nuclear Energy Policy Initiative is housed within the Atlantic Council Global Energy Center, a go-to policy organization for governments, industry, and civil society looking to understand and navigate the energy transition, with the ultimate goal of helping shape a world with secure and sustainable energy. The Global Energy Center works to generate pragmatic solutions to the challenges presented by the rapidly changing energy landscape and enhance energy security for countries and individuals around the world.
Overview
The Atlantic Council Global Energy Center seeks a talented, dynamic and entrepreneurial individual for a full-time Deputy Director position to serve in its Nuclear Energy Policy Initiative.
Reporting to the Initiative's Director, the Deputy Director's main responsibilities will include providing thought leadership for the Initiative: including research, fundraising, and logistical assistance to support the Initiative's regular events and ambitious programming agenda. In particular, the Deputy Director will, in consultation with the Initiative Director, have responsibility for content, strategy, and fundraising around the Initiative's Nuclear Energy Policy Summit.
The successful candidate will have an entrepreneurial spirit, superb communication skills, and enjoy the complexity of helping to build a rapidly growing program. The candidate should have a background in energy and environmental studies, political science, international relations, economics, history, area studies, or a related field. The successful candidate will also have a keen interest in nuclear energy policy. The position requires excellent administrative and communication skills, superior writing ability, extraordinary attention to detail—especially written detail—and a proven aptitude to make sound judgments, assume responsibility, and work independently in a fluid Center with tight deadlines and competing priorities.
The successful candidate for this position will be committed to the Atlantic Council's core mission to renew the Atlantic community for global challenges and the Global Energy Center's commitment to help the United States and its partners take the lead in navigating the challenges of the changing global energy landscape. The Atlantic Council seeks applicants with diverse backgrounds and offers a competitive compensation package commensurate with experience.
This position will be located in Washington, DC on a hybrid schedule.
Responsibilities
Develop content and strategy for the Nuclear Energy Policy Initiative's programming, especially the Initiative's convenings and publications. Develop the agenda and content for the Atlantic Council's Nuclear Energy Policy Summit and other programming to establish the Initiative as the go-to source for nuclear energy policy in Washington, DC.
Manage a wide array of stakeholders and develop funding prospects for the Nuclear Energy Policy Initiative and liaise with stakeholders.
Become established as a thought leader on nuclear energy policy by conducting research; moderating roundtables; writing op-eds; and speaking to reporters and key stakeholders as needed.
Conduct administrative work, such as liaising with the office of external relations and other relevant programs at the Atlantic Council; coordinating travel arrangements as needed; and preparing briefings and other support material for nuclear energy programming.
Qualifications
Bachelor's degree or higher, in energy and environmental studies, political science, international relations, economics, history, area studies, or other relevant fields, with an interest in energy and environmental studies, public policy, or related fields.
Superb organizational skills, attention to detail, and demonstrated initiative.
Strong interpersonal skills, including an ability to work well in a team and to communicate effectively with others ranging from interns to government and business leaders in the United States and abroad.
Interest in geopolitics, energy policy, energy security, and climate policy.
Experience in organizing and staging events is highly desired.
Superior English language writing skills and analytical ability. Foreign language proficiency preferred.
Proficiency in Microsoft Word and Excel; photo-editing, web-editing, and social media skills are desirable.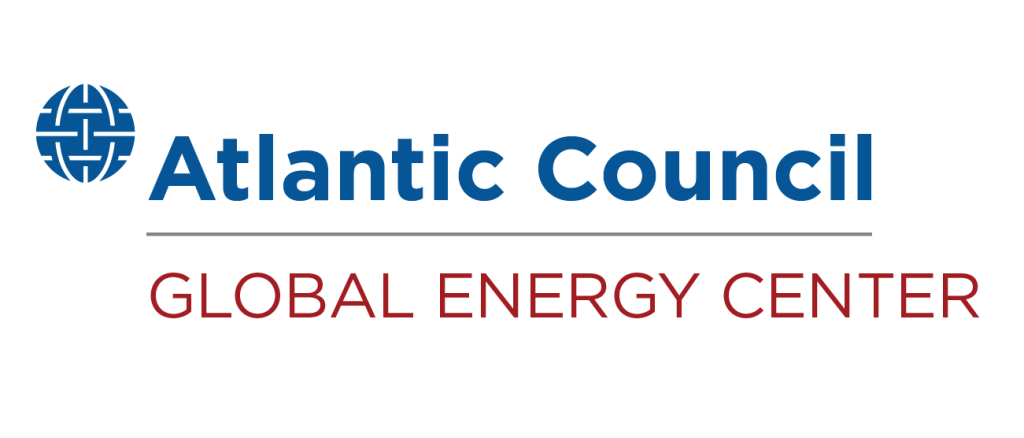 The Global Energy Center promotes energy security by working alongside government, industry, civil society, and public stakeholders to devise pragmatic solutions to the geopolitical, sustainability, and economic challenges of the changing global energy landscape.
All Atlantic Council employees are required to adhere to the Atlantic Council's vaccination policy. All Atlantic Council employees must be fully vaccinated and boosted, and they must submit proof of both vaccination and COVID-19 booster shot on their first day of employment. Prospective or new employees may seek an exemption to the vaccination requirement through human resources and must have an approved exemption prior to the start of their employment.
Please note: The Atlantic Council is an Equal Opportunity Employer. We do not discriminate on the basis of race, religion, color, sex, gender identity or expression, sexual orientation, age, non-disqualifying physical or mental disability, national origin, veteran status, or any other legally protected characteristics covered by applicable law. The Atlantic Council is committed to working with and providing reasonable accommodation for all qualified individuals and bases all employment decisions on qualifications, merit, and business need. The Atlantic Council believes that diversity and inclusion amongst our team members are critical to our success as a global organization and seek to recruit, develop, and retain the most talented people from a diverse candidate pool. For more information, check out our Talent DEI Statement or connect with us at [email protected]. Eligibility to work in the United States is confirmed with E-Verify; employment at the Atlantic Council is eligible for Public Service Loan Forgiveness (PSLF). Thank you for your interest in the Atlantic Council.