Job Location: Remote
Employment Type: Temporary
Seniority Level: Intern
Job Category: Staff
Description
The Digital Forensic Research Lab (DFRLab) is a start-up incubated at the Atlantic Council. We're different than most think tank teams, and we like it that way. The DFRLab is an action-oriented center producing timely primary research, training an ecosystem of others who share our passion, and convening those on the front lines of our industry to elevate new ideas and chart a path forward.
Join our fast-paced and truly global team as we work to further the DFRLab's mission:
To forge digital resilience at a time when humans are more interconnected and have more access to information than at any point in history.
To promote objective fact as a foundation of government for and by people.
To identify, expose, and explain disinformation when and where it occurs.
To protect democratic institutions and norms from those who would undermine them online.
To develop a new field and network of expertise adapted for impact and real-world results.
The DFRLab is at the forefront of open-source research with a focus on governance, security, technology, media, and where each intersects. Our method and approach allow us to inform the public and policymakers on issues such as protracted conflicts, breaking crises, and election integrity, in a uniquely tangible and data-driven way. We do this by:
Defining the role of the internet and other technologies in both promotion and defense of free and open societies.  
Charting the evolution of disinformation and other online and technological harms, especially as they relate to the DFRLab's leadership role in establishing shared definitions, frameworks, and mitigation practices. 
Studying the emerging global information competition and battle for digital influence and technological dominance, recognizing that this represents the harbinger of a broader paradigm shift in international affairs. 
Working directly with government, media, tech, and civil society on their collective responsibility in democracy and toward digital resilience. 
The DFRLab is building a movement. We hope you'll be a part of it.
Responsibilities
Assist with logistical and administrative duties DFRLab programming, as needed;
Support logistics and preparation of material for DFRLab's global training program;
Aid in event planning and organization and assist with day-of-event management;
Draft events preparation material, speakers' briefs, and background information;
Manage program contact lists and metrics;
Draft correspondence and take notes at Council roundtables and strategy sessions for program archives.
Conduct ad hoc research tasks to support the activities of the Lab and its management team;
Assist with the editing and preparation of research briefs.
Qualifications
Must be at least a college junior in good standing, a graduate student or a recent graduate;
Must have excellent research, writing, and interpersonal skills;
Must demonstrate proven interest in the overlap between international relations, human rights, journalism, technology trends, social media, and the digital engagement space;
Must have familiarity with social media platforms (primarily Twitter and Facebook);
Must be detail-oriented and have the ability to work in a fast-paced environment;
Must work well with others and interact professionally with senior officials;
Must be eligible to work in the United States on a full-time basis;
International experience and foreign language skills highly desired.
Applications close Thursday, July 7, 2022, at 11:59pm ET (4:59am GMT) and require a resume and cover letter.
Explore the Program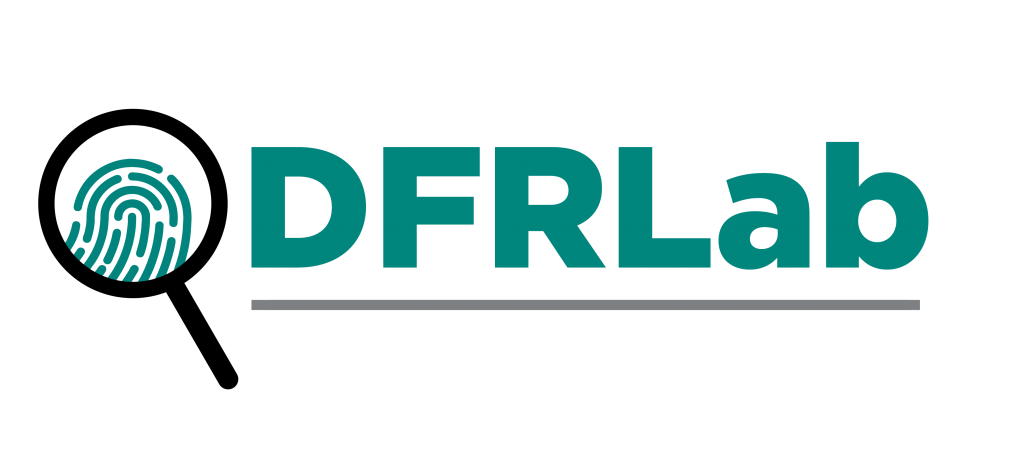 The Atlantic Council's Digital Forensic Research Lab (DFRLab) has operationalized the study of disinformation by exposing falsehoods and fake news, documenting human rights abuses, and building digital resilience worldwide.
All Atlantic Council employees are required to adhere to the Atlantic Council's vaccination policy. All Atlantic Council employees must be fully vaccinated and boosted, and they must submit proof of both vaccination and Covid-19 booster shot on their first day of employment. Prospective or new employees may seek an exemption to the vaccination requirement through human resources and must have an approved exemption prior to the start of their employment.
Please note: The Atlantic Council is an Equal Opportunity Employer. We do not discriminate on the basis of race, religion, color, sex, gender identity or expression, sexual orientation, age, non-disqualifying physical or mental disability, national origin, veteran status, or any other legally protected characteristics covered by applicable law. The Atlantic Council is committed to working with and providing reasonable accommodation for all qualified individuals and bases all employment decisions on qualifications, merit, and business need. The Atlantic Council believes that diversity and inclusion amongst our team members are critical to our success as a global organization and seek to recruit, develop, and retain the most talented people from a diverse candidate pool. For more information, check out our Talent DEI Statement or connect with us at [email protected]. Thank you for your interest in the Atlantic Council.