Job Location: Atlantic Council Headquarters – Washington, DC
Employment Type: Full-Time
Seniority Level: Director
Job Category: Staff
Overview
About the Scowcroft Strategy Initiative:
The Scowcroft Strategy Initiative, housed within the Scowcroft Center for Strategy and Security, serves to directly advance the Scowcroft Center's core mission by developing sustainable, nonpartisan strategies to address the most important security challenges facing the United States and its allies and partners. Its competencies in long-range foresight and strategy development are vital assets to government and business leaders as they navigate a complex and unpredictable world. Through its work, the initiative strives to revitalize, adapt, and defend a rules-based international system in order to foster peace, prosperity, and freedom for decades to come.
About the Scowcroft Center for Strategy and Security:
The Scowcroft Center for Strategy and Security works to develop sustainable, nonpartisan strategies to address the most important security challenges and opportunities facing the United States and the world. The Center honors General Brent Scowcroft's legacy of service and embodies his ethos of nonpartisan commitment to the cause of security, support for U.S. leadership in cooperation with allies and partners, and dedication to the mentorship of the next generation of leaders.
Overview of the Role
The Atlantic Council seeks a global strategic thinker with a track record of shaping the public debate and influencing US and allied policy to serve as Director of the Scowcroft Strategy Initiative, reporting to the Senior Director of the Scowcroft Center for Strategy and Security. The successful candidate will be an organized, operationally savvy, experienced manager, who will oversee the Initiative's operations, including fundraising and financial management, recruiting and retaining talent, managing and growing new partnerships, and leading the program to successfully execute its mission.
The successful candidate will also have a deep understanding of geopolitics, with a particular emphasis on strategic competition, and bring a passion for US and allied engagement in the world.
A proven track record of project management is required, and having strong networks among policymakers in Washington and beyond would be an advantage. The individual should be comfortable in a fluid, dynamic environment and bring a strong track record of management skills – organization, reliability, clear communication, and attention to detail – to the role.
Candidates should demonstrate strong written and oral communication skills. This position is based in our Washington DC headquarters on a hybrid schedule. Pay is commensurate with experience, education, and organizational equity, with offers starting at $150,000.
Job Responsibilities
The Director will be specifically responsible for:
Intellectual Leadership. Play a leading role in developing the non-mainstream intellectual and policy frameworks that centrally advance the Council's mission and programming through written work and speaking opportunities within and outside the Council; develop selected issues on which the incumbent maintains a profile and is respected in the policy community for her or his thought leadership.
Programmatic Design and Oversight. Help in developing programming for influencing policy and impacting the public debate on U.S. foreign policy and international relations in a changing world. Oversee implementation of multiple projects simultaneously.
Business Development. Contribute programmatic ideas for the Institute, helping to craft proposals for funding that can generate financial support for new and existing lines of effort. Working with the Co-Directors and the Center Director and the Office of External Relations, build the Institute's funding base by sustaining current financial support and pursuing additional support from corporations, governments, international organizations, foundations, and individuals.
Outreach/Communications. Represent the Atlantic Council externally with the administration, Congress, the diplomatic community and foreign governments, donors, media, etc., as well as at public and private events, international conferences, etc.
Financial Management. Serve as a reliable and faithful steward of Institute and Council funds. Oversee expenses and revenues, management of budgets and anticipated fundraising, and ensure program solvency.
Qualifications
Master's degree in a relevant field required.
Relevant work experience in foreign policy/national security/defense, the private sector, government, and/or a non-governmental organization.
Impressive leadership and communication skills and effective at building non-partisan communities of influence around key strategic and policy priorities.
Extensive experience in project management and a proven track record of business development success.
An entrepreneurial approach to problem-solving and project management.
Superior writing/communication skills and outstanding interpersonal skills to work well with all levels of experience and influence, from interns to senior officials.
Outstanding interpersonal and relationship management skills, including the ability to identify and work through challenges, underscored by strong judgment and emotional intelligence.
Team player with a can-do attitude and a passion for our shared work as an organization. Embodiment of our organizational values of teamwork and optimism.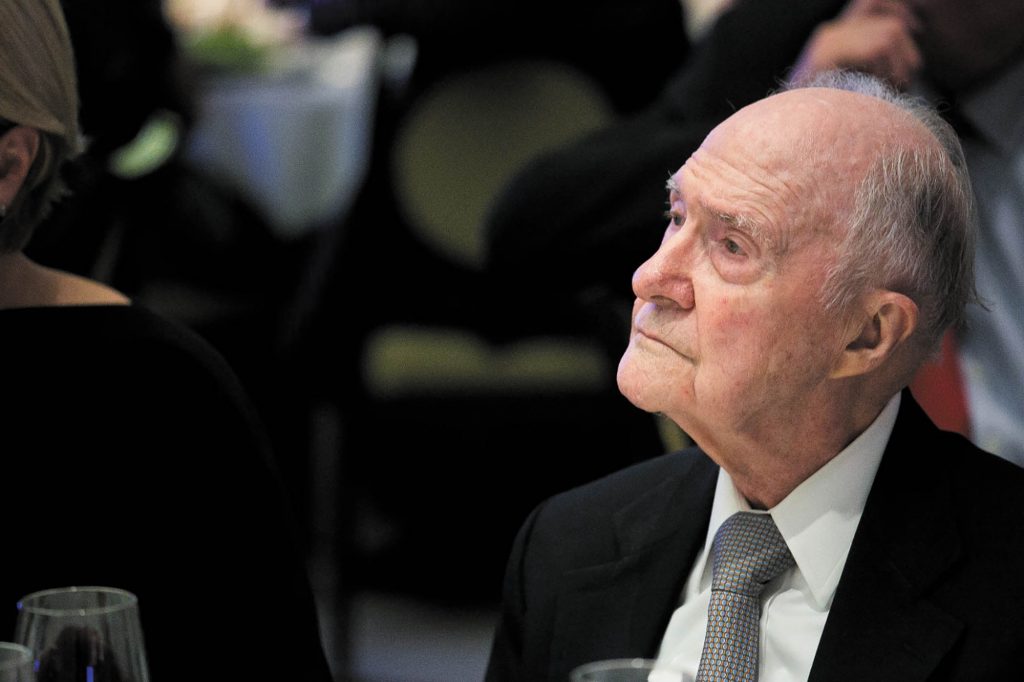 The Scowcroft Strategy Initiative works to develop sustainable, nonpartisan strategies to tackle security challenges.
All Atlantic Council employees are required to adhere to the Atlantic Council's vaccination policy. All Atlantic Council employees must be fully vaccinated and boosted, and they must submit proof of both vaccination and COVID-19 booster shot on their first day of employment. Prospective or new employees may seek an exemption to the vaccination requirement through human resources and must have an approved exemption prior to the start of their employment.
Please note: The Atlantic Council is an Equal Opportunity Employer. We do not discriminate on the basis of race, religion, color, sex, gender identity or expression, sexual orientation, age, non-disqualifying physical or mental disability, national origin, veteran status, or any other legally protected characteristics covered by applicable law. The Atlantic Council is committed to working with and providing reasonable accommodation for all qualified individuals and bases all employment decisions on qualifications, merit, and business need. The Atlantic Council believes that diversity and inclusion amongst our team members are critical to our success as a global organization and seek to recruit, develop, and retain the most talented people from a diverse candidate pool. For more information, check out our Talent DEI Statement or connect with us at [email protected]. Eligibility to work in the United Stated is confirmed with E-Verify; employment at the Atlantic Council is eligible for Public Service Loan Forgiveness (PSLF).