Job Location: Atlantic Council Headquarters – Washington, DC
Employment Type: Full-Time
Seniority Level: Associate
Job Category: Staff
Overview
The GeoEconomics Center is committed to the mission of developing a rich set of programs and thought leadership at the intersection of economics, finance, and foreign policy. The Center aims to bridge the divide between these oft-siloed sectors and be a translation hub, with the goal of helping shape a better global economic future. The US must lead with allies or risk becoming a bystander in a splintering global economy. At a time of global economic recession and fractured US politics, this mission has never been more important. The Center is organized around three core pillars: 1) The Future of Capitalism; 2) The Future of Money; and 3) The Economic Statecraft Initiative.
The Atlantic Council seeks a talented editor, communicator, thinker and project manager for a full-time Associate Director position in its GeoEconomics Center as Editor. The new member of our dynamic and growing team will oversee the delivery of written projects ranging from short blog posts to comprehensive reports.
The new editor will serve as the hub for all our written output. In addition to bringing copy in line with Atlantic Council style, they will play a key strategic role in managing our popular Econographics section. This will involve working with our strong bench of Non-Resident Senior Fellows, and across the Atlantic Council. The role will also provide opportunities to conduct independent research and publish in one's own name.
The successful candidate will have a passion for making the complex engaging and intelligible, have an entrepreneurial spirit, and enjoy being nimble and adaptable. The candidate should have demonstrable editing experience, either in a think tank, newsroom or academic setting. A background in economics and/or foreign affairs is also preferred. The position requires a strong aptitude for program management, strong social media skills, excellent administrative and communication skills, extraordinary attention to detail, and a proven aptitude to handle the day-to-day challenges of a fast-paced Center.
The successful candidate for this position will also be committed to the Atlantic Council's core mission to renew the Atlantic community for global challenge. They may also have particular interest in engaging with knowledgeable audiences who are seeking the right level of granularity to inform their views on the main issues of the day. Finally, the desired candidate will have a desire to excel in the position and advance in the organization.
This position will be located in Washington, DC.
Responsibilities
Edit the written output of the GeoEconomics Center.
Take on strategic oversight of the Econographics blog.
Engage with the Center's Non-Resident Senior Fellows and other contributors.
Conduct research to support the activities and projects of the program staff.
Help draft and edit policy briefs and reports.
Manage center publication metrics, and website content.
Assist strategic communications for the center and social media updates.
Support communications strategy around major conferences and events.
Draft correspondence and manage logistics for program events and activities.
Take notes and write briefings on events/hearings attended.
Qualifications
Must have an academic background in foreign policy with exposure to economics.
Must have two or more years' experience editing in a think tank, newsroom or academic setting.
Must demonstrate proven interest in international affairs and international economics, trade, or business.
Must work well with others and interact professionally with senior figures.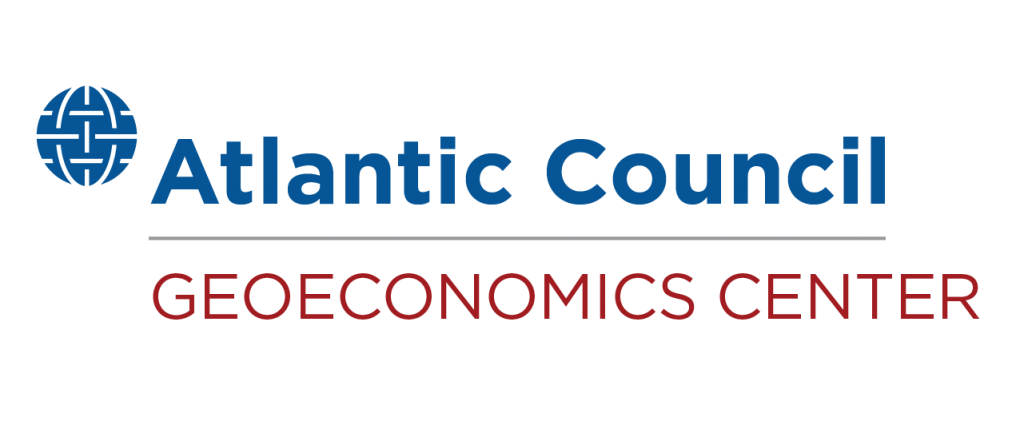 At the intersection of economics, finance, and foreign policy, the GeoEconomics Center is a translation hub with the goal of helping shape a better global economic future.
All Atlantic Council employees are required to adhere to the Atlantic Council's vaccination policy. All Atlantic Council employees must be fully vaccinated and boosted, and they must submit proof of both vaccination and COVID-19 booster shot on their first day of employment. Prospective or new employees may seek an exemption to the vaccination requirement through human resources and must have an approved exemption prior to the start of their employment.
Please note: The Atlantic Council is an Equal Opportunity Employer. We do not discriminate on the basis of race, religion, color, sex, gender identity or expression, sexual orientation, age, non-disqualifying physical or mental disability, national origin, veteran status, or any other legally protected characteristics covered by applicable law. The Atlantic Council is committed to working with and providing reasonable accommodation for all qualified individuals and bases all employment decisions on qualifications, merit, and business need. The Atlantic Council believes that diversity and inclusion amongst our team members are critical to our success as a global organization and seek to recruit, develop, and retain the most talented people from a diverse candidate pool. For more information, check out our Talent DEI Statement or connect with us at [email protected]. Eligibility to work in the United States is confirmed with E-Verify; employment at the Atlantic Council is eligible for Public Service Loan Forgiveness (PSLF). Thank you for your interest in the Atlantic Council.