Description
The Atlantic Council seeks a talented researcher, designer, and communicator for a part-time macroeconomist position to serve in its GeoEconomics Center.  The macroeconomist will work alongside a small team conducting in-depth research, developing economic models, and creating research reports and presentations for the Center.
Reporting to the Center's Director, the macroeconomist's responsibilities will be dedicated to supporting the Center's ambitious programming agenda across all topic areas. The macroeconomist will help collect and analyze financial, political, and socioeconomic data to inform the Center's broad range of programming. A significant component of the macroeconomist responsibilities will be focused on developing statistical and econometric models to enrich the Center's data visualization work. In coordination with the Center's staff, the macroeconomist will communicate research findings and data in presentations and reports.
The successful candidate will have an entrepreneurial spirit, communicate effectively, and enjoy the complexity of helping to build a rapidly growing program. The candidate should be a postdoc (or PhD candidate) with a PhD in economics combined with a strong interest in foreign affairs. The position requires superior writing ability, strong social media skills, excellent organizational skills, extraordinary attention to detail, and a proven aptitude to juggle multiple projects in a fast-paced environment.
The successful candidate for this position will be committed to the Atlantic Council's core mission to renew the Atlantic community for global challenge. A successful candidate may also have a particular interest in, and/or experience with, bridging the divide between finance and foreign policy and delivering insights and action on the most pressing challenges in the global economy. This position will be located in Washington, DC, but we are open to applicants working remotely. The Atlantic Council seeks applicants with diverse backgrounds and offers a competitive compensation package commensurate with experience.
Job Responsibilities
Conduct in-depth research on topics, such as inclusive growth, monetary policy, and climate finance, to support Center activities; including briefings on current events, key stakeholders, and emerging issues; 
Collect and analyze financial, political, and socioeconomic data to inform the Center's programming on the future of capitalism, future of money, and economic statecraft;
Develop statistical and econometric models to help lead the data visualization component of the work;
Perform research and proposal writing tasks as assigned;
Create quick-reaction blog posts, professional presentations, and research reports based on models' findings;
Communicate economic data in accessible ways via social media;
Provide insights and quotes to journalists from relevant media outlets;
Keep up to date on the latest economic policy developments.
Qualifications
PhD candidate or postdoc in economics, finance, public policy, or other relevant fields;
Exceptional attention to detail and ability to multi-task in a fast-paced environment;
Demonstrated ability to perform advanced quantitative analysis;
Strong background in data science;
Excellent presentation and data visualization skills and/or experience are highly desired;
Strong interpersonal skills, including an ability to work well in a team and to communicate effectively with others ranging from interns to high-level government and business leaders in the United States and abroad;
Self-starter and results-oriented individual who can meet tight deadlines and work in an ever-changing environment;
Interest in geoeconomics, international trade, fiscal & monetary policy, and future of the global economic architecture;
Superior English language writing skills and analytical ability. Foreign language proficiency favorably considered, but not necessary.
About the Program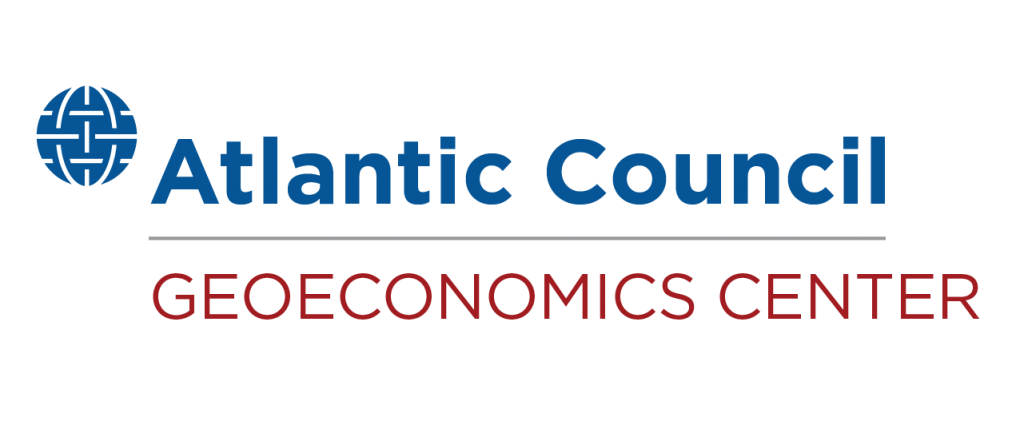 At the intersection of economics, finance, and foreign policy, the GeoEconomics Center is a translation hub with the goal of helping shape a better global economic future.
Please note: Atlantic Council is an equal opportunity employer that is committed to inclusion and diversity. We take affirmative action to ensure equal opportunity for all applicants without regard to race, color, religion, sex, sexual orientation, gender identity, national origin, disability, veteran status, or other legally protected characteristics. Atlantic Council is committed to working with and providing reasonable accommodation to applicants with physical and mental disabilities. Thank you for your interest in the Atlantic Council.