Location: N/A
Employment Type: N/A
Seniority Level: N/A
Category: Fellowship
Overview of the Role
Forward Defense (FD) is offering a unique opportunity for dynamic, inquisitive, and analytically minded individuals to join its bench of Nonresident Fellows working on national security and biotechnology.
This unpaid two-year fellowship is part of FD's effort to break the traditional mold of the defense policy community and inject fresh thinking and creativity into the policy debate around the greatest security challenges facing the United States and its allies. FD is seeking candidates from a wide range of backgrounds to incorporate and showcase new perspectives into our work on the future of defense, security, and warfare.Applicants from historically underrepresented groups in national security and defense spaces are encouraged to apply.
Through the fellowship, candidates will gain access to the Council's expansive network in the international policy community, including opportunities to connect with government and military leaders at FD's frequent private and public convenings. The fellowship will also offer opportunities to contribute to FD's cutting-edge analysis, which in turn will raise the fellow's professional profile in Washington, DC and beyond.
The Nonresident Fellow will contribute their expertise to the Atlantic Council's work on a flexible and uncompensated basis, as mutually agreed by the Fellow and Forward Defense. The Fellow may have the option to join ongoing work in exchange for honoraria and/or submit proposals to bid for paid work focusing on select priorities in FD's programing, including:
Emerging and advanced technologies, including biotechnological tools and weapons, and their national security applications.
Evolving non-kinetic threats to US and allied security in the twenty-first century.
Strategic considerations for the use and integration of bioweapons in future military operations, as well as analysis on how US adversaries view biological warfare and bioterrorism.
About Forward Defense
Forward Defense (FD), situated in the Atlantic Council's Scowcroft Center for Strategy and Security, shapes the debate around the greatest defense challenges facing the United States and its allies, and creates forward-looking assessments of the trends, technologies, and concepts that will define the future of warfare. Through the futures we forecast, the scenarios we wargame, and the analyses we produce, FD develops actionable strategies to help the United States navigate major power conflict and defend forward, alongside allies and partners. As the character of war rapidly changes, FD assesses the operational concepts and defense industrial tools necessary to effectively deter and defend against emerging military challenges.
About the Scowcroft Center for Strategy and Security
The Scowcroft Center for Strategy and Security works to develop sustainable, nonpartisan strategies to address the most important security challenges and opportunities facing the United States and its allies and partners. The Center honors General Brent Scowcroft's legacy of service and embodies his ethos of nonpartisan commitment to the cause of security, support for US leadership in cooperation with allies and partners, and dedication to the mentorship of the next generation of leaders.
Responsibilities
Contribute to programming. Attend FD's routine private roundtables and workshops with government and military officials and private-sector leaders and offer insights and analysis during these events that advance policy discussions. On a periodic basis, serve as a panelist or moderator at FD's public events, which provide a highly visible platform to share expert insights.
Contribute to short-form analysis. Write regular short-form and policy-focused blogposts and op-eds on timely or strategic issues in defense and national security. Work with the Forward Defense and editorial teams as part of the editing process. Pieces will be published on the Council's website or pitched by the Council's communications team to external outlets.
Contribute to in-depth research. If opportunities arise, serve as a lead or contributing author by identifying a problem in the defense space and writing an in-depth research report on the issue. These opportunities would come with the possibility for a paid honorarium to support the Fellow's substantial time investment.
Contribute to bids for new projects. Help the Forward Defense team identify and submit proposals for new business development and research opportunities, including by serving as the principal investigator when appropriate.
Requirements
A mid-career professional with demonstrated interest and experience in the defense policy space, especially including:

Understanding of biotechnology, and the ways in which emerging biotechnological tools are leveraged for national security purposes;
Understanding of the ways in which bioterrorism and biological warfare are evolving in the twenty-first century, especially in light of the COVID-19 pandemic;
The ability to research, analyze, and provide insights on the proliferation of biotechnology;
Knowledge of the components and properties of biological weapons, the threats and opportunities posed by emerging biotechnology, and potential use applications in future warfare scenarios; and
Understanding of the various international and domestic mechanisms for preparing to and responding to biological attacks.
Availability to attend and speak at FD's private events as a means of contributing to the policy discussion and building a network;
Commitment to contributing to FD's written work either through periodic op-eds and blogposts or occasional in-depth research and reports;
Excellent writing, editing, and briefing skills; and
A collegial attitude and proven ability to work well with others, communicate effectively with anyone from senior government officials to interns, and accept constructive feedback on written work.
We plan to begin extending interviews in mid-February 2023.
Explore the Program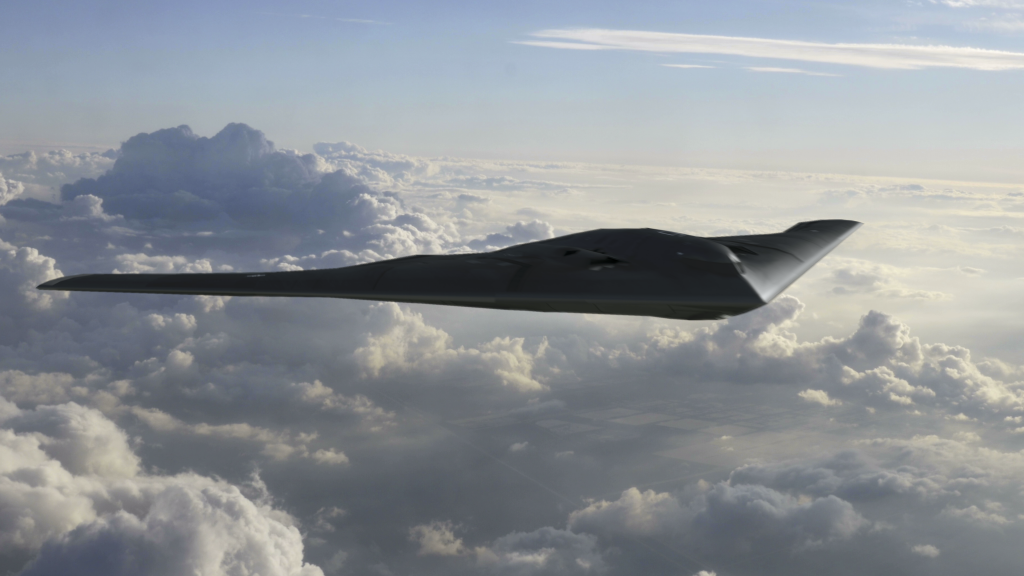 Forward Defense, housed within the Scowcroft Center for Strategy and Security, shapes the debate around the greatest military challenges facing the United States and its allies, and creates forward-looking assessments of the trends, technologies, and concepts that will define the future of warfare.
All Atlantic Council employees are required to adhere to the Atlantic Council's vaccination policy. All Atlantic Council employees must be fully vaccinated and boosted, and they must submit proof of both vaccination and COVID-19 booster shot on their first day of employment. Prospective or new employees may seek an exemption to the vaccination requirement through human resources and must have an approved exemption prior to the start of their employment.
Please note: The Atlantic Council is an Equal Opportunity Employer. We do not discriminate on the basis of race, religion, color, sex, gender identity or expression, sexual orientation, age, non-disqualifying physical or mental disability, national origin, veteran status, or any other legally protected characteristics covered by applicable law. The Atlantic Council is committed to working with and providing reasonable accommodation for all qualified individuals and bases all employment decisions on qualifications, merit, and business need. The Atlantic Council believes that diversity and inclusion amongst our team members are critical to our success as a global organization and seek to recruit, develop, and retain the most talented people from a diverse candidate pool. For more information, check out our Talent DEI Statement or connect with us at [email protected]. Eligibility to work in the United States is confirmed with E-Verify; employment at the Atlantic Council is eligible for Public Service Loan Forgiveness (PSLF). Thank you for your interest in the Atlantic Council.