Job Location: Remote
Employment Type: Part-time
Seniority Level: Mid-Senior Level
Job Category: Fellowship
Overview
The Atlantic Council is offering a unique and highly selective opportunity for a dynamic, inquisitive, and analytically thoughtful candidate(s) to join its bench of Nonresident Fellows and Senior Fellows working on transatlantic security. This unpaid fellowship, subject to renewal each calendar year, is part of TSI's effort to break the traditional mold of the defense policy community and inject fresh thinking and creativity into the policy debate on NATO. This effort intends to create opportunities for emerging professionals to participate in transatlantic policy debates by contributing unique perspectives to discussions often dominated by more traditional viewpoints.
Through the fellowship, candidates will gain access to the Council's expansive network in the US and European policy communities, including opportunities to interface with government and military leaders at TSI's frequent private and public convenings. The fellowship will also offer opportunites to contribute to TSI's cutting edge analysis, which in turn will raise the fellow's professional profile in Washington, DC and beyond.
Successful candidate(s) will likely have jobs or career backgrounds that have afforded them with expertise on transatlantic security issues including but not limited to defense and deterrence in Europe, NATO's role and functions, US defense policy and concepts, emerging and disruptive defense technologies, Russia, China's impact on transatlantic relations, hybrid threats, NATO's southern neighborhood, Black Sea security, and Arctic security.
The Nonresident Fellow/Senior Fellow will contribute their expertise to the Atlantic Council's work on a flexible and uncompensated basis, as mutually agreed by the Fellow and the Director of the Transatlantic Security Initiative. The Fellow(s) will be expected to participate in the Atlantic Council's private and public events, contribute op-eds and timely commentary, and write or contribute to in-depth publications and rigorous policy studies, with the potential for paid honoraria for the latter activity.
Fellowship responsibilities
Contributing to programming. Attend TSI's routine private roundtables, workshops, and strategy sessions with US and allied government and military officials and offer insights and analysis during these events that advance the policy discussion on transatlantic security. On a periodic basis, contribute to TSI's public events as a speaker, providing a highly visible platform to share insightful perspectives.
Contributing Timely Analysis. As interested or requested, produce periodic short-form and policy-focused op-eds on timely or strategic issues in transatlantic security, to be published on the Council's website or pitched by the Council's communications team to external sources.
Contributing In-Depth Research. When mutually agreed with the Director, take the role of lead author or contributing author on TSI's in-depth research and reports on cutting edge issues. These infrequent opportunities would come with the possibility for a paid honorarium to support the Fellow's substantial time investment
Qualifications
Minimum of five years of experience on transatlantic security or related topics through academic, industry, government, or military experience;
Availability to attend and speak at TSI's private events as a means of contributing to the policy discussion and building a network;
Interest in contributing to TSI's written work either through periodic op-eds or occasional in-depth research and writing;
Excellent writing, editing, and briefing skills, including experience in mixed-methods policy research and writing;
A collegial attitude and proven ability to work well with others, communicate effectively with anyone from senior government officials to interns, and accept constructive feedback on written work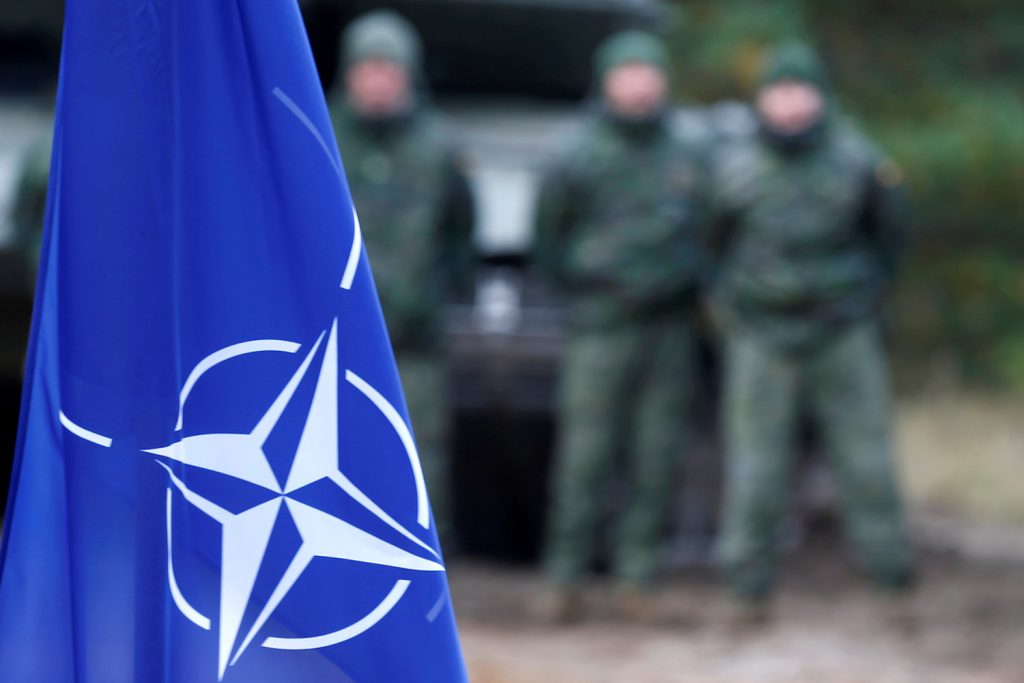 Please note: The Atlantic Council is an Equal Opportunity Employer. We do not discriminate on the basis of race, religion, color, sex, gender identity or expression, sexual orientation, age, non-disqualifying physical or mental disability, national origin, veteran status, or any other legally protected characteristics covered by applicable law. The Atlantic Council is committed to working with and providing reasonable accommodation for all qualified individuals and bases all employment decisions on qualifications, merit, and business need. The Atlantic Council believes that diversity and inclusion amongst our team members are critical to our success as a global organization and seek to recruit, develop, and retain the most talented people from a diverse candidate pool. For more information, check out our Talent DEI Statement or connect with us at [email protected]. Thank you for your interest in the Atlantic Council.