Overview
The Atlantic Council seeks a talented, motivated, and creative individual for a fast-paced position as a Program Assistant in its Adrienne Arsht Latin America Center. The selected candidate will be deeply involved in the day-to-day operations of and provide programmatic support to the Center's Venezuela programming, including grant-writing, monitoring and evaluation, financial reporting, event planning, and project management. In addition, the selected candidate will support the day-to-day administrative needs of the Center and also have the opportunity to be involved in the conceptualization and implementation of other regional and thematic projects across the Center including its Mexico work.
This position requires a proven ability to communicate effectively in English and Spanish, strong attention to detail, and a collaborative disposition. The ideal candidate will possess excellent project management and event planning skills, as well as experience with grant writing and working with sub-grantees. He/she will possess an understanding of political, economic, and social issues in Latin America and the Caribbean and an interest in US foreign policy towards the region especially Venezuela.
Job Responsibilities
Help manage ongoing projects for the Venezuela portfolio, including grant writing; planning events; and conducting research, writing, and editing documents, including fundraising proposals, talking points, and activity summaries.
Coordinate relationship with project subgrantees, technical and financial implementation of sub- awards, and project monitoring and evaluation processes.
Provide research, administrative, and logistical assistance to other lines of programming within the Center, including Mexico and other areas that may arise.
Provide additional administrative assistance to support Center-wide operations.
Qualifications
Bachelor's degree in Latin American studies, international affairs, public policy, or a related field.
Approximately 1-2 years relevant work experience.
Grant writing experience preferred.
Comprehensive knowledge of political, economic, and social issues and experience in Latin America.
Exceptional writing, communication, and analytic skills, in both English and Spanish.
Proven track record in supporting multiple projects simultaneously and a demonstrated ability to work efficiently and collaboratively.
Demonstrated knowledge and experience in monitoring and evaluation of program activities.
Excellent organizational, logistical, and administrative skills.
Strong attention to detail.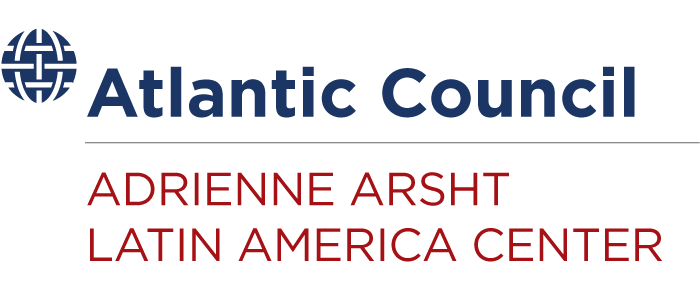 The Adrienne Arsht Latin America Center broadens understanding of regional transformations through high-impact work that shapes the conversation among policymakers, the business community, and civil society. The Center focuses on Latin America's strategic role in a global context with a priority on pressing political, economic, and social issues that will define the trajectory of the region now and in the years ahead. Select lines of programming include: Venezuela's crisis; Mexico-US and global ties; China in Latin America; Colombia's future; a changing Brazil; Central America's trajectory; Caribbean development; commercial patterns shifts; energy resources; and disinformation.
Please note: The Atlantic Council is an Equal Opportunity Employer. We do not discriminate on the basis of race, religion, color, sex, gender identity or expression, sexual orientation, age, non-disqualifying physical or mental disability, national origin, veteran status, or any other legally protected characteristics covered by applicable law. The Atlantic Council is committed to working with and providing reasonable accommodation for all qualified individuals and bases all employment decisions on qualifications, merit, and business need. The Atlantic Council believes that diversity and inclusion amongst our team members are critical to our success as a global organization and seek to recruit, develop, and retain the most talented people from a diverse candidate pool. For more information, check out our Talent DEI Statement or connect with us at [email protected]. Thank you for your interest in the Atlantic Council.