Job Location: Atlantic Council Headquarters – Washington, DC
Employment Type: Full-time
Seniority Level: Entry
Job Category: Staff
Overview
The Atlantic Council's Forward Defense (FD) practice, situated in the Atlantic Council's Scowcroft Center, shapes the debate around the greatest defense challenges facing the United States and its allies, and creates forward-looking assessments of the trends, technologies, and concepts that will define the future of warfare. Through the futures we forecast, the scenarios we wargame, and the analyses we produce, FD develops actionable strategies to help the United States navigate major power conflict and defend forward, alongside allies and partners. As the character of war rapidly changes, FD assesses the operational concepts and defense industrial tools necessary to effectively deter and defend against emerging military challenges.
About the Scowcroft Center for Strategy and Security
The Scowcroft Center for Strategy and Security works to develop sustainable, nonpartisan strategies to address the most important security challenges and opportunities facing the United States and the world. The Center honors General Brent Scowcroft's legacy of service and embodies his ethos of nonpartisan commitment to the cause of security, support for US leadership in cooperation with allies and partners, and dedication to the mentorship of the next generation of leaders.
Overview of the Role
The program assistant will play a vital role in helping to develop and execute the initiative's convenings and research across a range of projects on defense and security topics. We're looking for a passionate, organized, and collegial individual to become an integral member of our growing team.
This job might be for you if:
You enjoy solving problems. You love taking on challenges and finding creative solutions. You don't get flustered easily. If you don't know the answer, you'll dig until you find it.
You're passionate about the major security and defense challenges facing the United States and its allies today and in ten years' time. You may not have tons of specialized knowledge already, but you're interested and eager to learn about defense issues, like US force planning, China's and Russia's military doctrine, space, emerging technologies, nuclear deterrence and arms control, hybrid warfare, artificial intelligence, defense-industrial relations, and homeland security.
You pay attention to the details. As far as you're concerned, anything worth doing is worth doing right. You stay focused, organized, and work efficiently. Even when the task is a bit mundane, you'll do it well because it contributes to the larger effort.
You like working with a close-knit team of aces and contributing to large projects. You are motivated and results-oriented as an individual, while being a team player who is willing to get stuck in.
You think on your feet. You like learning new things, and you can learn quickly. When things change, you know how to roll with the punches.
You communicate clearly. You write well and you speak eloquently. You're comfortable with communicating with people at all levels, from senior officials to program interns, and in writing and on the phone.
You volunteer for new challenges without waiting to be asked. You're going to take ownership of the projects you undertake.
You're an optimist even when confronted with serious subject matter. You believe you can make a difference, and you're committed to using the time you spend with us to make a difference.
You're a self-starter looking to work and grow at one of the most dynamic and fast-paced global policy organizations in Washington, DC.
Job responsibilities
The Program Assistant will be specifically responsible for:
Provide logistical support by organizing and executing convenings, with primary responsibility for running several of the dozens of Forward Defense's public and private events.
Provide administrative support to FD team projects and operations.
Conduct research to support the activities of the Deputy Director and program staff on priority issues and current events related to security and defense.
Draft, edit, and proofread internal and external correspondence and other written communication.
Serve as liaison with internal and external offices, including with Forward Defense fellows, military fellows, partners, and stakeholders on projects.
Take notes and draft write-ups of public and private convenings for program archives and publication on our website.
Support in implementing the communications and promotion strategy for core events and reports, including social media promotion, multimedia, and website updates.
Support the publications process for FD reports and op-eds, including editing, proofreading, design choices, and communicating with the author.
Support FD's network of senior fellows and consultants, drafting agreements and coordinating payments as applicable.
Supervise and support the management of program interns.
Write occasional articles and assist with the research and drafting of longer team reports.
Qualifications
Bachelors degree in international affairs or a related topic, although a range of experiences may qualify you for this position. Candidates must be able to articulate why their background is relevant to FD's work and the role.
Demonstrated interest in, and basic knowledge of, one or more of the defense and security topics listed above.
Ability to project manage with exceptional attention to detail, organizational skills, and ability to multi-task in a fast-paced environment.
Exceptional written and oral communication skills.
Excellent interpersonal skills, including an ability to work well with others and interact professionally with senior figures.
Proficient in Microsoft Office. If you're a whiz at other software platforms (such as WordPress, Salesforce, and Marketo), please mention.
Willingness and ability to commit forty hours per week and occasionally longer to complete time-sensitive deliverables.
Ability to work remotely during Eastern time zone hours, and in-person from the Council's Washington, DC headquarters either regularly or, at minimum, when required.
Past events experience is a plus. Internships, volunteer work, and side projects count.
Past communications, business development, or brand development experience is a plus.
Past experience in developing budgets and tracking expenses is a plus.
Explore the Program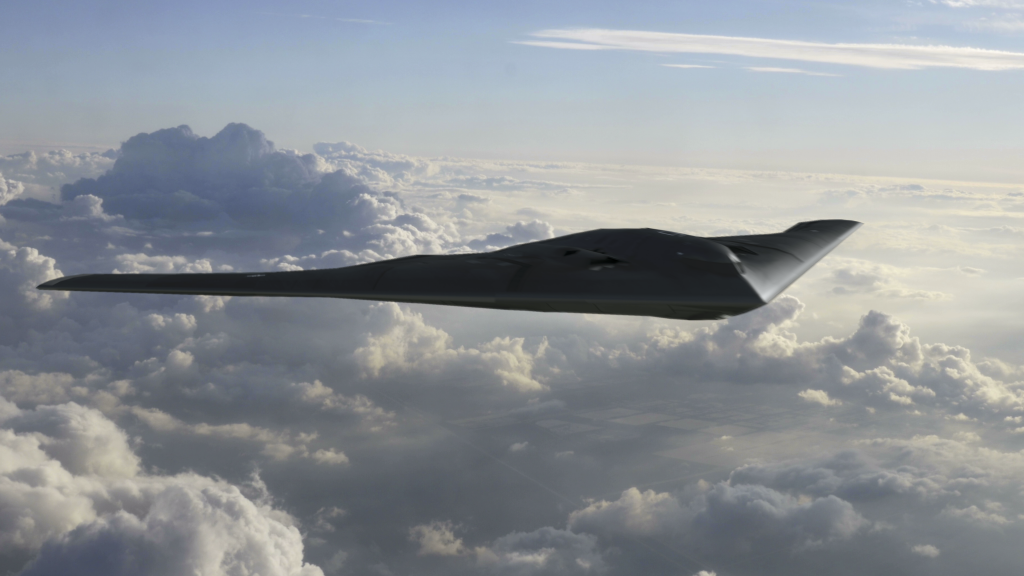 Forward Defense, housed within the Scowcroft Center for Strategy and Security, shapes the debate around the greatest military challenges facing the United States and its allies, and creates forward-looking assessments of the trends, technologies, and concepts that will define the future of warfare.
All Atlantic Council employees are required to adhere to the Atlantic Council's vaccination policy. All Atlantic Council employees must be fully vaccinated and boosted, and they must submit proof of both vaccination and Covid-19 booster shot on their first day of employment. Prospective or new employees may seek an exemption to the vaccination requirement through human resources and must have an approved exemption prior to the start of their employment.
Please note: The Atlantic Council is an Equal Opportunity Employer. We do not discriminate on the basis of race, religion, color, sex, gender identity or expression, sexual orientation, age, non-disqualifying physical or mental disability, national origin, veteran status, or any other legally protected characteristics covered by applicable law. The Atlantic Council is committed to working with and providing reasonable accommodation for all qualified individuals and bases all employment decisions on qualifications, merit, and business need. The Atlantic Council believes that diversity and inclusion amongst our team members are critical to our success as a global organization and seek to recruit, develop, and retain the most talented people from a diverse candidate pool. For more information, check out our Talent DEI Statement or connect with us at [email protected]. Thank you for your interest in the Atlantic Council.