Job Location: Washington, D.C
Employment Type: Full-time
Seniority Level: Entry-level
Job Category: Staff
Description
The Atlantic Council is seeking a talented, dynamic individual to serve as Program Assistant in the Transform Europe Initiative (TEI), an exciting new body of work housed within the Council's Europe Center. The Transform Europe Initiative aims to:
Learn the lessons of the Kremlin's war on Ukraine by strengthening European security against petro-aggression, climate change, and weaponized corruption.
Aid in the development of structural reforms to ensure that Europe decarbonizes and remains protected from transnational kleptocracy networks.
Draw together policymakers, conventional security and geopolitical experts, renewable energy and decarbonization specialists, and illicit finance analysts from both sides of the Atlantic to discuss Europe's structural vulnerabilities in energy security and financial regulations.
Develop expedited but practical solutions to decarbonize Europe from a strategic perspective.
Confront the aggression of revisionist powers like Russia that have attempted to exploit such vulnerabilities in the past.
Build transatlantic consensus and strategic cooperation on decarbonization and anti-corruption strategies between the United States, Britain, and the European Union.
The Program Assistant will support the Initiative's overall work, including public and private events in Washington DC and abroad, research and writing projects, business development, stakeholder management, and communications strategy.
The successful candidate will be exceptionally organized, collegial, and an effective communicator, while having an entrepreneurial ethos and a passion for the work. Experience showing a strong record of supporting programs and events, excellent administrative skills, collaboration, and attention to detail are key. The position requires demonstrated reliability, as this role will support the rest of the Transform Europe Initiative team to drive results and achieve the Initiative's goals. This is an excellent role for a self-starter looking for opportunities to work at one of the most dynamic and fast-paced global policy organizations in Washington DC.
This full-time position is based in Washington, DC, on a hybrid schedule.
Responsibilities
With senior staff, coordinate major public events, high-level private events, virtual programming, and projects for the Initiative. This includes drafting invitations, corresponding with speakers, coordinating with internal stakeholders, and drafting follow-up products.
Support planning, researching, and confirming international programming, including travel, event, and meeting arrangements.
Support the management of the Initiative's day-to-day operations and relations with various external or internal partners.
Support senior staff in implementing the external engagement and communications strategy around core events and programming, including social media promotion, multimedia, website management, and follow up.
Draft, edit, and proofread written products for the Initiative – including internal or external correspondence, memos, blog posts, or event readouts – working closely with colleagues and/or editors to provide quality products.
Conduct research to support the Initiative's activities on priority issues and current events in the region.
Assist in the supervision and management of program interns.
Perform other duties as assigned, including research and writing.
Qualifications
Bachelor's degree in a relevant field is required.
Minimum of 1 year full-time work experience in a project management and/or event coordination role. Demonstrated organizational and communication skills required, relevant substantive knowledge is a plus.
Demonstrated initiative, attention to detail, ability to work well in a dynamic team environment, and ability to work independently and proactively.
Strong interpersonal skills appropriate for operating effectively in a high-level, multicultural, and international team environment.
Positive and flexible attitude, with a desire to grow in responsibility over time.
Ability to handle confidential information with professionalism while demonstrating reliability and a sense of maturity.
Skills in MS Office suite, social media for organizations/groups, and customer relationship management systems, along with an ability to quickly learn new software and platforms. Experience with WordPress or graphic design skills are a plus.
Explore the Program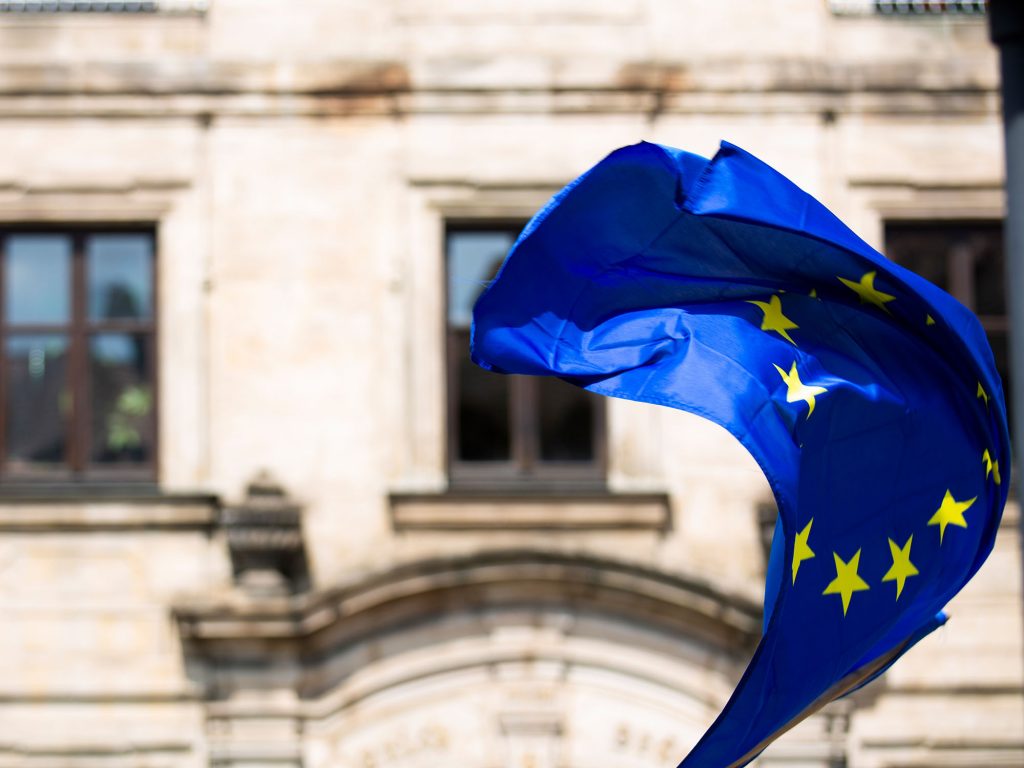 Providing expertise and building communities to promote transatlantic leadership and a strong Europe in turbulent times.
The Europe Center promotes the transatlantic leadership and strategies required to ensure a strong Europe.
All Atlantic Council employees are required to adhere to the Atlantic Council's vaccination policy. All Atlantic Council employees must be fully vaccinated and boosted, and they must submit proof of both vaccination and Covid-19 booster shot on their first day of employment. Prospective or new employees may seek an exemption to the vaccination requirement through human resources and must have an approved exemption prior to the start of their employment.
Please note: The Atlantic Council is an Equal Opportunity Employer. We do not discriminate on the basis of race, religion, color, sex, gender identity or expression, sexual orientation, age, non-disqualifying physical or mental disability, national origin, veteran status, or any other legally protected characteristics covered by applicable law. The Atlantic Council is committed to working with and providing reasonable accommodation for all qualified individuals and bases all employment decisions on qualifications, merit, and business need. The Atlantic Council believes that diversity and inclusion amongst our team members are critical to our success as a global organization and seek to recruit, develop, and retain the most talented people from a diverse candidate pool. For more information, check out our Talent DEI Statement or connect with us at [email protected]. Eligibility to work in the United States is confirmed with E-Verify; employment at the Atlantic Council is eligible for Public Service Loan Forgiveness (PSLF). Thank you for your interest in the Atlantic Council.