Job Location: Atlantic Council Headquarters – Washington, DC
Employment Type: Full-Time
Seniority Level: Entry
Job Category: Staff
Overview
The Atlantic Council seeks a talented, motivated, and organized individual for a fast-paced position as a Project Assistant in its Adrienne Arsht Latin America Center. The selected candidate will support to the Center's Mexico and Caribbean programming. The candidate will be engaged in research and analysis, public/private event planning and production, monitoring and evaluation activities, and other administrative tasks. In addition, the candidate will have the opportunity to participate in the conceptualization and implementation of other projects across the Center.
The selected candidate will be a strong collaborator and should thrive balancing multiple projects with overlapping deadlines. The Project Assistant will have a proven ability to communicate effectively in English and Spanish, excellent administrative skills, superior attention to detail, strong research and writing skills, a positive attitude, and experience with event planning. The ideal candidate will possess a strong understanding of US-Latin American and the Caribbean issues, as well as Latin America and Caribbean politics, economics, and history. This position is for a six-month initial period with the possibility of extension.
Job responsibilities
Project Management. Assist with the implementation the Center's work on Mexico and Caribbean issues; provide research and project management support to other lines of programming, as needed.
Content Development and Publications. Support content development for Center publications, including collaborating in reports, issue briefs, event materials, op-eds, and digital/social media content.
Event Coordination. Support the logistics of public and private events, including high-level convenings across the United States and in the region. Produce relevant readouts and summaries of meetings both for internal record keeping and external knowledge sharing.
Administrative Support. Assist with day-to-day operations of the Center, and assist the team with special projects, as needed.
Qualifications
Bachelor's degree in economics, Latin American studies, international affairs, political science, or a related field.
Approximately 1-2 years relevant work experience in project management and/or event coordination.
Knowledge of political, economic, and social issues in Latin America and the Caribbean as evidenced by writing or research, internship/work experience, or other relevant background.
Proven knowledge of and/or experience working/living in Mexico a plus; research or internship/work background on US-Mexico border issues is a plus.
Superior written and oral communication skills in both English and Spanish; Portuguese is a plus.
Demonstrated ability in project management and event organization, coordination, and execution.
Exceptional attention to detail and an ability to support multiple projects simultaneously.
Excellent organizational, logistical, and administrative skills.
Self-starter and results-oriented individual who can meet tight deadlines and work collaboratively in an ever-changing environment. Willingness and ability to travel internationally on occasion and work extended hours.
This position is based in Washington, DC, with the option of part-time telework.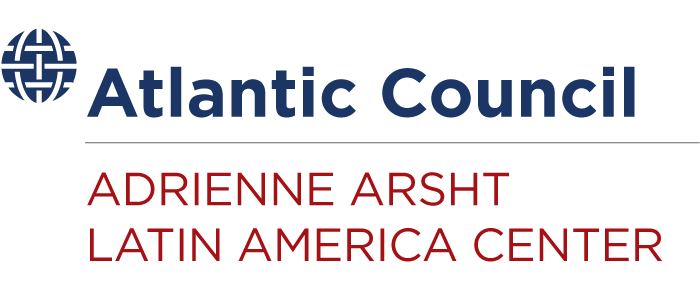 The Adrienne Arsht Latin America Center broadens understanding of regional transformations and delivers constructive, results-oriented solutions to inform how the public and private sectors can advance hemispheric prosperity.
All Atlantic Council employees are required to adhere to the Atlantic Council's vaccination policy. All Atlantic Council employees must be fully vaccinated and boosted, and they must submit proof of both vaccination and Covid-19 booster shot on their first day of employment. Prospective or new employees may seek an exemption to the vaccination requirement through human resources and must have an approved exemption prior to the start of their employment.
Please note: The Atlantic Council is an Equal Opportunity Employer. We do not discriminate on the basis of race, religion, color, sex, gender identity or expression, sexual orientation, age, non-disqualifying physical or mental disability, national origin, veteran status, or any other legally protected characteristics covered by applicable law. The Atlantic Council is committed to working with and providing reasonable accommodation for all qualified individuals and bases all employment decisions on qualifications, merit, and business need. The Atlantic Council believes that diversity and inclusion amongst our team members are critical to our success as a global organization and seek to recruit, develop, and retain the most talented people from a diverse candidate pool. For more information, check out our Talent DEI Statement or connect with us at [email protected]. Thank you for your interest in the Atlantic Council.