Job Location: Atlantic Council Headquarters – Washington, DC
Employment Type: Full-Time
Seniority Level: Entry-Level
Job Category: Staff
Overview
The Atlantic Council seeks a talented and entrepreneurial project assistant to assist in implementing a growing array of projects and initiatives related to Africa within a dynamic center at the Council. The project assistant will play a central role in developing and organizing program activities including; high-level speaker series, conferences, strategy sessions, task forces, and coordinating publications and other initiatives. The preferred candidate will have a strong educational background in African political, economic, or security affairs and proven administrative experience in a not-for-profit/think tank setting. The candidate must be an excellent writer, exceptionally organized with strong interpersonal skills, and capable of working in a fluid and culturally diverse environment.
The candidate must be able to conduct graduate-level research on a wide variety of Africa-related topics, while acting as the primary provider of administrative and logistical support for the Center's public and private events. The Project Assistant will report to the Center's director and deputy director and interact daily with Africa Center interns.
The successful candidate will have an entrepreneurial spirit, communicate effectively, and enjoy the fast pace of building upon an established but rapidly growing program. Demonstrated expertise with the region and issues including security policy and conflict prevention, energy and economic growth, and other priority concerns is vital. The position requires a strong record of organizing programs and events, excellent administrative and communication skills, a positive attitude about tackling complex and dynamic problems, superior writing ability, attention to detail, and a proven aptitude for international security, defense, and economic issues.
This position is based in our Washington DC headquarters on a hybrid schedule. Pay is commensurate with experience, education, and organizational equity, with offers starting at $21.64 per hour.
Job Responsibilities
Assist Center's director with administrative tasks including scheduling, timesheets, and financial reconciliation as assigned.
Support the program assistant in organizing over 40 Center events per year, including workshops and conferences; liaise with the office of external relations and other centers to ensure successful execution of and publicity for Atlantic Council programming and events; provide support to senior Atlantic Council staff and Board members; coordinate travel arrangements and prepare substantive briefing material for guests coming to Washington and for Council trips abroad.
Draft, edit, and proofread correspondence in accordance with the Atlantic Council style guide, including event invitations, thank you notes, and follow-up correspondence.
Conduct background research on various topics and be able to condense research materials into digestible written form and oral briefings; serve as rapporteur to Council task forces and workshops; assist in drafting and editing various Atlantic Council publications.
Contribute to the design and implementation of the Center's communications strategy; support the program assistant in coordinating communications products, such as monthly newsletters and video content.
Delegate activities to and provide guidance for program interns.
As time allows, provide and deliver expert commentary and analysis on US-Africa policy issues.
The project assistant will support the work of the Africa Center's creative industries work while assisting with other tasks as part of the Center's overall efforts.
Qualifications
Bachelor's degree or higher in African studies, international relations, or a related field; Master's degree a plus.
Proven organizational and administrative skills in a not-for-profit/think tank setting, including scheduling, event planning, and project management.
Superior verbal and written communication skills in English; French fluency highly desirable.
Excellent telephone presence and interpersonal skills, including ability to work well with both interns and senior officials.
Ability to "go with the flow" and react quickly and professionally to changing circumstances.
Self-starter: comfortable with ambiguity and taking charge to problem-solve.
Highest attention to detaill.
Proven research experience and expertise/interest in the African continent.
Interest in and understanding of transatlantic relations, the Atlantic Community, and the core mission of the Atlantic Council.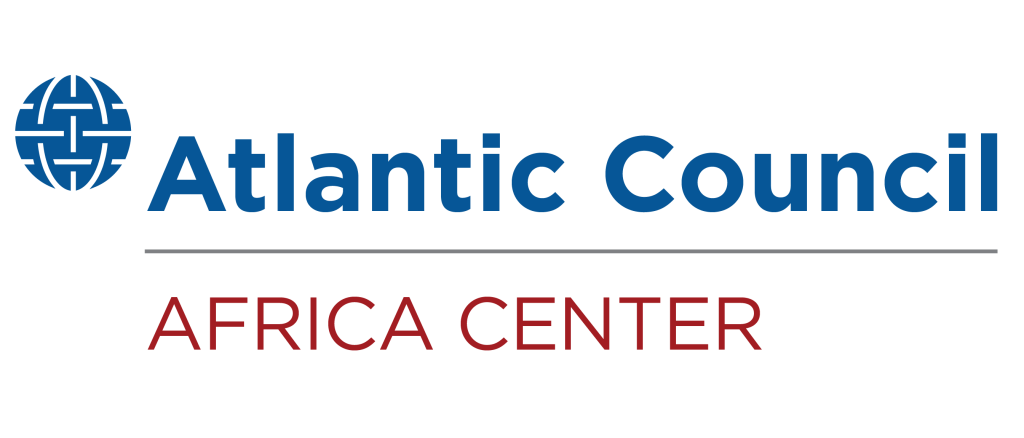 The Africa Center works to promote dynamic geopolitical partnerships with African states and to redirect US and European policy priorities toward strengthening security and bolstering economic growth and prosperity on the continent.
All Atlantic Council employees are required to adhere to the Atlantic Council's vaccination policy. All Atlantic Council employees must be fully vaccinated and boosted, and they must submit proof of both vaccination and COVID-19 booster shot on their first day of employment. Prospective or new employees may seek an exemption to the vaccination requirement through human resources and must have an approved exemption prior to the start of their employment.
Please note: The Atlantic Council is an Equal Opportunity Employer. We do not discriminate on the basis of race, religion, color, sex, gender identity or expression, sexual orientation, age, non-disqualifying physical or mental disability, national origin, veteran status, or any other legally protected characteristics covered by applicable law. The Atlantic Council is committed to working with and providing reasonable accommodation for all qualified individuals and bases all employment decisions on qualifications, merit, and business need. The Atlantic Council believes that diversity and inclusion amongst our team members are critical to our success as a global organization and seek to recruit, develop, and retain the most talented people from a diverse candidate pool. For more information, check out our Talent DEI Statement or connect with us at [email protected]. Eligibility to work in the United Stated is confirmed with E-Verify; employment at the Atlantic Council is eligible for Public Service Loan Forgiveness (PSLF).