Overview
The Atlantic Council is seeking a highly motivated college graduate to assist with activities relating to the Democratic Order Initiative, a project of the Global Strategy Initiative within the Atlantic Council's Scowcroft Center for Strategy and Security.
As a Project Assistant, the candidate will play a key role in contributing to the Atlantic Council's work on U.S. and global strategy in support of reenergizing American leadership, defending democratic values, and advancing a rules-based order. This will involve developing and organizing activities including high-level public events, forums, and private roundtables and working sessions, as well as coordinating, researching, and drafting publications, a monthly newsletter, and other project management tasks.
The successful candidate will have demonstrable interest and/or experience in US national security strategy, alliances and partnerships, or democracy promotion and in the goals of this initiative, a collegial and team-oriented spirit, and excellent administrative and organizational skills, superior writing ability, attention to detail, and an ability to manage multiple tasks at the same time. The candidate will interact with a variety of people, including senior government officials, congressional staff, public audiences, Atlantic Council board members, and others, and will consistently and professionally represent themselves and the Atlantic Council.
About the Global Strategy Initiative
The Global Strategy Initiative is an Atlantic Council initiative aimed at directly advancing the Scowcroft Center's core mission by cultivating an ecosystem of strategic thinkers and developing sustainable, nonpartisan strategies to address the most important security challenges facing the United States and the world. It works to revitalize, adapt, and defend a rules-based international system in order to foster another 75 years of peace, prosperity, and freedom.
The Democratic Order Initiative, a project of the GSI, aims to reenergize American leadership and strengthen democratic cooperation to defend democracy and reaffirm support for the core principles of a free world through high-level convenings of ambassadors, policy planners, and other officials from the United States and allied nations.
In February 2019, the Atlantic Council, under the auspices of a bipartisan task force led by former US Secretary of State Madeleine Albright, former US National Security Advisor Stephen Hadley, former Swedish Prime Minister Carl Bildt, and former Japanese Foreign Minister Yoriko Kawauchi, prepared a Declaration of Principles for Freedom, Prosperity, and Peace – a framing document intended to provide a clear and compelling statement of values, a "north star," around which political leaders in the United States and democracies worldwide can coalesce.
In October 2019, the Council released a strategy paper, Present at the Re-Creation: A Global Strategy for Revitalizing, Adapting, and Defending a Rules-Based International System, by Ash Jain and Matthew Kroenig, that sets forth a comprehensive blueprint for advancing the principles in the Declaration and revitalizing, adapting, and defending a rules-based international system.
Last year, the Atlantic Council launched an innovative monthly assessment of the democratic world order. Each month, State of the Order breaks down the most significant events impacting the order and assess whether its core pillars – democracy, security, trade, commons, and alliances – were strengthened, weakened, or unchanged.
Job Responsibilities
Assume lead responsibility in organizing Council events, including workshops and conferences; liaise with offices of communications, events, external relations, and other programs to ensure successful execution of programming and events.
Contribute to the research, drafting, and editing of written products, including a monthly newsletter on the state of the democratic world order.
Coordinate outreach and activities on Capitol Hill relating to legislative initiatives and with foreign diplomatic officials relating to the D-10 Strategy Forum.
Support senior Atlantic Council staff, coordinate travel arrangements, and prepare substantive briefing materials.
Support communications activities, including social media, blog posts, public and media outreach, and dissemination strategies for work products.
Perform program administration and development; work with initiative director to write proposals, manage budget and invoicing, and support day-to-day activities.
Qualifications
Have earned a Bachelor's degree or beyond in international affairs, international security, strategic studies, political science, or other relevant fields.
Possess solid academic credentials and demonstrate a genuine interest in the Global Strategy Initiative as well as in the work and mission of the Atlantic Council.
Be a committed self-starter who works well in both a team environment and in independent work.
Have a collegial and entrepreneurial spirit, stemming from a commitment to the goals of the project.
Be able to combine quick work with attention to detail.
Possess strong organizational skills and the ability to track multiple streams of activity.
Have excellent English-language communication skills, both written and oral.
Be proficient in Microsoft Word, Excel, and preferably have experience with customer relationship management software (Salesforce, Marketo).
Must be eligible to work in the United States.
This is a unique opportunity to help shape and influence a consequential body of programming that has generated significant public attention. Candidates will gain valuable skills, experience, knowledge, and contacts in the Washington, DC international policy community.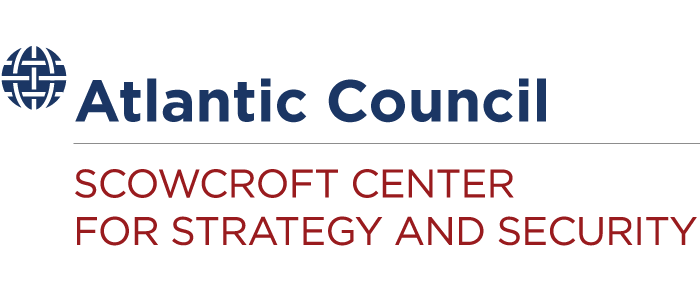 Please note: The Atlantic Council is an Equal Opportunity Employer. We do not discriminate on the basis of race, religion, color, sex, gender identity or expression, sexual orientation, age, non-disqualifying physical or mental disability, national origin, veteran status, or any other legally protected characteristics covered by applicable law. The Atlantic Council is committed to working with and providing reasonable accommodation for all qualified individuals and bases all employment decisions on qualifications, merit, and business need. The Atlantic Council believes that diversity and inclusion amongst our team members are critical to our success as a global organization and seek to recruit, develop, and retain the most talented people from a diverse candidate pool. For more information, check out our Talent DEI Statement or connect with us at [email protected]. Thank you for your interest in the Atlantic Council.