Job Location: Atlantic Council Headquarters – Washington, DC
Employment Type: Full-Time
Seniority Level: Entry
Job Category: Staff
Overview
The Atlantic Council seeks a talented organizer, thinker, designer, and communicator for a full-time Project Assistant position to serve in its GeoEconomics Center. The project assistant will handle a variety of administrative tasks for the center including conference planning, social media, email marketing and invitations, logistics planning for events, preparing of formal invitations and participants lists, as well as conduct research to prepare the director and assistant director for public appearances.
The successful candidate will have an entrepreneurial spirit, communicate effectively, and enjoy the complexity of helping to build a rapidly growing program. The candidate should have some background in economics with an interest in foreign affairs, especially in technology and finance. The position requires a strong aptitude for organizing programs and events, strong social media skills, excellent administrative and communication skills, superior writing ability, extraordinary attention to detail, and a proven aptitude to manage day-to-day logistics of a fast-paced Center.
The successful candidate for this position will be committed to the Atlantic Council's core mission to renew the Atlantic community for global challenge. A successful candidate may also have particular interest in, and/or experience with, finding multilateral solutions to today's most pressing global economic challenges. Finally, the desired candidate will have a desire to excel in the position and advance in the organization. This position will be located in Washington, DC. The Atlantic Council seeks applicants with diverse backgrounds and offers a competitive compensation package commensurate with experience.
Job Responsibilities
Perform logistical functions for planning a big conference
Manage program contacts, program metrics, and website content and social media
Draft correspondence and manage logistics for program events and activities.
Take notes and write briefings on events/hearings attended
Assist in the strategic planning of meetings and workshops
Help draft and edit policy briefs and reports
Support communications strategy around major conferences and events
Provide strategic communications for the center
Qualifications
Must be at least a college junior in good standing, a graduate student or a recent graduate, preferably majoring in Economics.
Must have at least a 3.0 GPA (out of 4.0) scale, or equivalent from a non-U.S. institution.
Applicants must be able to work full-time (40 hrs/week)
Must demonstrate proven interest in international affairs and international economics, trade, or business.
Must work well with others and interact professionally with senior figures.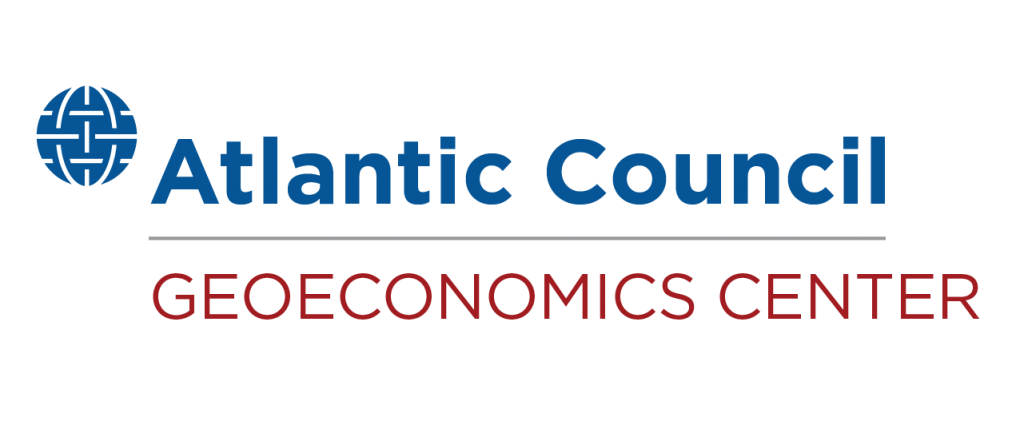 At the intersection of economics, finance, and foreign policy, the GeoEconomics Center is a translation hub with the goal of helping shape a better global economic future.
All Atlantic Council employees are required to adhere to the Atlantic Council's vaccination policy. All Atlantic Council employees must be fully vaccinated and boosted, and they must submit proof of both vaccination and COVID-19 booster shot on their first day of employment. Prospective or new employees may seek an exemption to the vaccination requirement through human resources and must have an approved exemption prior to the start of their employment.
Please note: The Atlantic Council is an Equal Opportunity Employer. We do not discriminate on the basis of race, religion, color, sex, gender identity or expression, sexual orientation, age, non-disqualifying physical or mental disability, national origin, veteran status, or any other legally protected characteristics covered by applicable law. The Atlantic Council is committed to working with and providing reasonable accommodation for all qualified individuals and bases all employment decisions on qualifications, merit, and business need. The Atlantic Council believes that diversity and inclusion amongst our team members are critical to our success as a global organization and seek to recruit, develop, and retain the most talented people from a diverse candidate pool. For more information, check out our Talent DEI Statement or connect with us at [email protected]. Eligibility to work in the United States is confirmed with E-Verify; employment at the Atlantic Council is eligible for Public Service Loan Forgiveness (PSLF). Thank you for your interest in the Atlantic Council.