Job Location: Flexible; Moldova or broader region preferred
Employment Type: Full-Time
Seniority Level: Associate
Job Category: Staff
Overview
The DFRLab is expanding its work in the South Caucasus and Eastern Europe and is seeking to hire an open-source researcher specializing in Moldova. This position will play an essential role in growing the DFRLab's capacity across the region, building on its established presence in Georgia. The researcher will focus on elections and other democratic institutions. They will use open-source and digital forensic techniques to identify disinformation campaigns and influence operations targeting women and vulnerable populations, as well as analyze the local impact of state-backed influence activities.
The researcher will monitor the regional information environment. They will work with the DFRLab's global research team and Atlantic Council experts and will partner with local media outlets to achieve project goals. They will also build and manage a network of international and local partners to coordinate research activities and conduct trainings on research methods to foster digital resilience throughout the region.
In order to responsibly cover harmful narratives targeting women and vulnerable populations, the DFRLab will ensure that women are included as critical stakeholders throughout this project. We commit to gender parity on the project team and in the trainings we offer in the region, and we will prioritize partnerships with local experts on the disinformation that targets these groups.
We are currently hiring for an immediate start. Applications will be reviewed on a rolling basis and will be accepted until a candidate has been selected for this position.
Job responsibilities
Conduct ongoing open-source investigative research into the information environment and evolving disinformation trends in Moldova, the South Caucasus, and Eastern Europe;
Produce security reporting on malign influence activities and the spread of hostile narratives targeting political processes and vulnerable populations;
Gather and analyze relevant open-source data;
Build and manage a community committed to better understanding the role of online disinformation in the region;
Act as liaison for local media and research partners;
Adapt curricula for and conduct local trainings on open-source investigative techniques with civil society organizations and other partners;
Conduct briefings for government, news outlets and civil society on research outcomes;
Identify additional research avenues; and
Assist broader reporting, as needed.
Qualifications
Fluency in English and Romanian;
Excellent research skills;
Excellent writing skills in English and Romanian in both long (e.g., report-length) and short (e.g., newspaper article) formats;
Strong history of journalistic or analytical research;
Experience and passion for open-source research methodologies;
Able to work independently on project outputs;
Public-speaking competency;
Professional experience interacting with civil society groups and/or government officials;
Attention to detail and the ability to work in a fast-paced environment;
Willingness to travel internationally;
Knowledge of the regional political landscape; and
Proven interest in the overlap between international relations, human rights, journalism, technology trends, social media, and online information environments.
Bonus Qualifications
Experience running trainings;
Advanced reading and listening skills in Russian, Ukrainian, Gagauz and/or other regional languages;
General familiarity with other regional languages; and
Residence in Moldova is preferred.
Explore the Program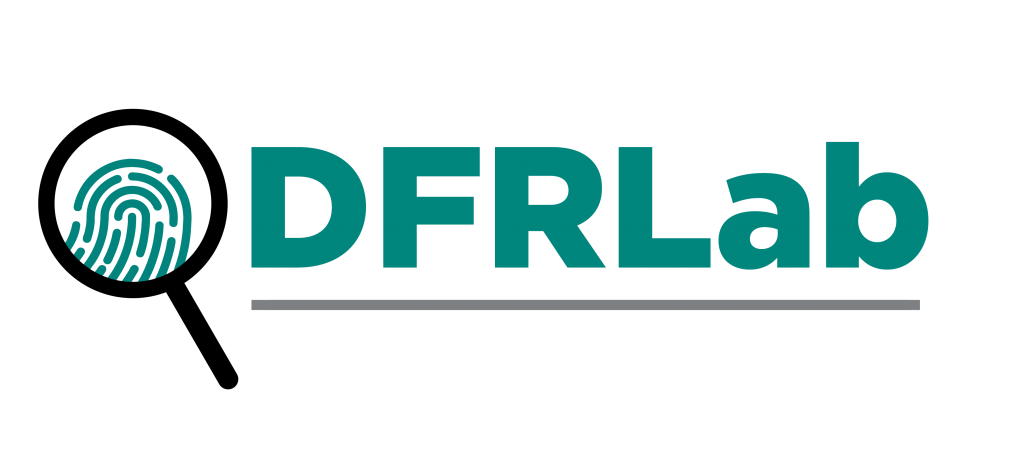 The Atlantic Council's Digital Forensic Research Lab (DFRLab) has operationalized the study of disinformation by exposing falsehoods and fake news, documenting human rights abuses, and building digital resilience worldwide.
All Atlantic Council employees are required to adhere to the Atlantic Council's vaccination policy. All Atlantic Council employees must be fully vaccinated and boosted, and they must submit proof of both vaccination and Covid-19 booster shot on their first day of employment. Prospective or new employees may seek an exemption to the vaccination requirement through human resources and must have an approved exemption prior to the start of their employment.
Please note: The Atlantic Council is an Equal Opportunity Employer. We do not discriminate on the basis of race, religion, color, sex, gender identity or expression, sexual orientation, age, non-disqualifying physical or mental disability, national origin, veteran status, or any other legally protected characteristics covered by applicable law. The Atlantic Council is committed to working with and providing reasonable accommodation for all qualified individuals and bases all employment decisions on qualifications, merit, and business need. The Atlantic Council believes that diversity and inclusion amongst our team members are critical to our success as a global organization and seek to recruit, develop, and retain the most talented people from a diverse candidate pool. For more information, check out our Talent DEI Statement or connect with us at [email protected]. Thank you for your interest in the Atlantic Council.