THIS POSITION IS CONTINGENT UPON FUNDING
THIS POSITION IS FULL TIME FOR NINE MONTHS BEGINNING SEPTEMBER 1, 2021
Overview
The Atlantic Council seeks an engaging and experienced individual with proven writing, editing, research, and organizational skills to serve as Research Associate within the Africa Center.
The successful candidate will be a highly capable self-starter with a demonstrated aptitude for analytical thinking, superior writing, effective editing, and communication skills. They must also be comfortable working in a fast-paced, ever-changing environment while managing multiple projects.
The position requires excellent communication, administrative and organizational skills. The Africa Center teams with individuals who have international experience and are comfortable working in a diverse environment.
About the Africa Center
The Africa Center of the Atlantic Council of the United States seeks to provide a credible policy platform with extensive reach and longstanding ties to African ministries, US government agencies, and pan-African corporates. Through strategic partnerships, the Center has cultivated a "community of influence". The Center's work is aimed at enhancing understanding of the African continent and individual countries within the U.S.-African policy community.
It ensures African voices contribute to the formulation and the execution of practical policy recommendations. It is focused on 4 pillars: African Rule of law, Economic prosperity, creative industries and multilateralism. The Africa Center will develop policy initiatives to promote successful democratic transitions, to promote innovative policies including on creative industries, to support economic and political liberalization, sustainable conflict resolution, and greater regional and international integration.
Position responsibilities
Support team members in conducting research for the center on projects as assigned. This can include researching popular and academic sources, taking notes in meetings, transcribing or summarizing events and broadcasts, writing rough drafts of articles or sections of reports, identifying thought leaders and conducting background research in support of events and publications. This can also include supporting Senior Fellows on research functions related to projects they may be managing.
Follow the research, writing, and output of the Africa center, the Africa sector as a whole, and our other programs and centers.
Ensure the publishing of high quality, copy-edited work products and rapidly address any problems that may arise.
Create and edit videos for the center on a project basis.
Review content prior to finalizing to ensure that content has been copyedited/proofread, is complete, and that links and content are functional etc.
Provide strategic and tactical recommendations for research and web/social content based on the interrelationship of topics that you are researching as well as what is in development at the center.
Strategize the kinds of outputs that would work best, given research, topic, audience and proposing and executing on ways that content can be repackaged/scaled.
Collect information meta-data about events, including high-level summaries, who participated, ideas emerging out of each of our events.
Communicate proactively about priorities and workload.
Attend Editorial and Communications meetings.
Supplement or provide PA support where needed e.g., on events, production of videos.
Qualifications
Master's degree in journalism, international relations, business, or related fields (or enrolled in Master's degree program).
4-5 years conducting research, or comparable experience.
Familiarity with doing research for US government programs.
Familiarity with public sector grant and contract budgets.
Interest in the digital economy and climate issues in African markets.
Understanding of US foreign policymaking, with interest in US Africa policy.
Ability to take on research assignments and to write and edit quickly, clearly, and with minimal supervision against a deadline.
Ability to work independently and within teams across the organization.
Technical skills in social media, layout design, basic data management, visualization, and analysis.
Desire to learn, develop new skills, and build development experience.
Proactive, takes initiative.
Team player, with the ability both to work independently and to collaborate with all levels of staff and external partners.
Attention to detail.
Highly organized, with the ability to work in a fast-paced environment and on multiple projects simultaneously.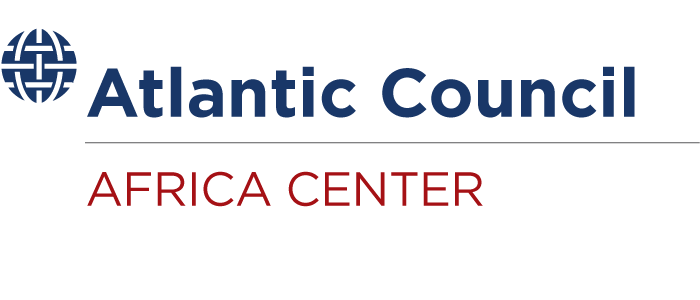 The Africa Center works to promote dynamic geopolitical partnerships with African states and to redirect US and European policy priorities toward strengthening security and bolstering economic growth and prosperity on the continent.
Please note: The Atlantic Council is an Equal Opportunity Employer. We do not discriminate on the basis of race, religion, color, sex, gender identity or expression, sexual orientation, age, non-disqualifying physical or mental disability, national origin, veteran status, or any other legally protected characteristics covered by applicable law. The Atlantic Council is committed to working with and providing reasonable accommodation for all qualified individuals and bases all employment decisions on qualifications, merit, and business need. The Atlantic Council believes that diversity and inclusion amongst our team members are critical to our success as a global organization and seek to recruit, develop, and retain the most talented people from a diverse candidate pool. For more information, check out our Talent DEI Statement or connect with us at [email protected]. Thank you for your interest in the Atlantic Council.