Job Location: Flexible, Eurasia or Europe preferred
Employment Type: Full-Time
Seniority Level: Associate
Job Category: Staff
Overview
The DFRLab is seeking to hire an experienced OSINT security researcher to play a key role in our extensive research portfolio across Eurasia and globally. Over the last six years, DFRLab has built a foundational body of investigations in this space, including documenting human rights violations in the war in Ukraine, identifying Russian military activity more broadly, and tracking and documenting the global presence of private military companies. This role will contribute to producing DFRLab investigations by applying open- source research methods to analyze conflict zones. The position will primarily focus on Russia's war against Ukraine but will also support broader security research where necessary.
As Research Associate, you will monitor regional information environments to produce public reporting focusing on ongoing conflicts across the region. You will work closely with DFRLab's editorial and research teams, as well as experts in the wider Atlantic Council, to support your day-to-day activities. In addition to research, you will help represent the DFRLab's work through engagements with international partners and media, as well as teaching security-focused OSINT research skills to the growing international community of "digital sherlocks" working around the world.
We are currently hiring for an immediate start-date. Applications will be reviewed on a rolling basis and will be accepted until a suitable candidate has been selected. While the below qualifications serve as a preferred baseline, the DFRLab is open to tailoring the position within reason to match the expertise of promising candidates.
For the writing sample portion of the application, please submit examples of relevant open-source research you have conducted.
Job responsibilities
Conduct ongoing open-source security monitoring, focusing primarily on Russia's past and present aggression toward Ukraine;
Produce regular open-source security investigations on developments across conflict environments in collaboration with DFRLab's global research team;
Act as liaison with current and potential partners in the OSINT security research community;
Conduct OSINT security research training with our network of "digital sherlocks" from around the world;
Conduct briefings for government, industry, and civil society on research outcomes;
Identify additional research avenues and support broader reporting, as needed.
Qualifications
Minimum of three years of relevant work experience;
Expertise in open-source security research techniques, including satellite imagery analysis, identifying weapon systems, geolocation techniques, and social media monitoring;
Professional English language fluency;
Capability to produce writing outputs for a variety of audiences, including short-form and long- form research projects, and meet deadlines;
Familiarity with the regional political and social landscape and popular communication channels;
Be an entrepreneurial and detail-oriented self-starter and have the ability to work in a fast-paced environment;
Strong interpersonal skills, including an ability to work well in a multi-national team and deal effectively with individuals ranging from interns to top representatives in government and the private sector;
Fluency in Russian strongly preferred; familiarity with Ukrainian and other regional languages also desirable;
Candidates with journalistic or research backgrounds are preferred.
Explore the Program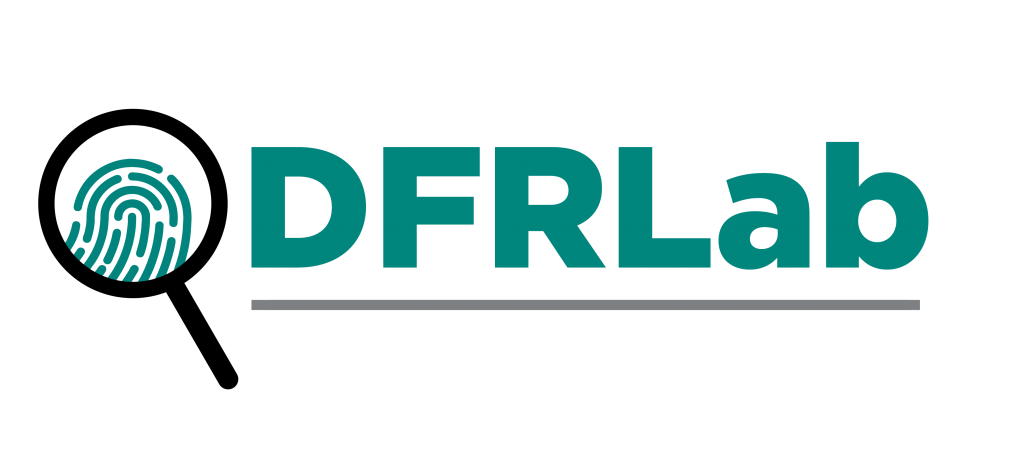 The Atlantic Council's Digital Forensic Research Lab (DFRLab) has operationalized the study of disinformation by exposing falsehoods and fake news, documenting human rights abuses, and building digital resilience worldwide.
All Atlantic Council employees are required to adhere to the Atlantic Council's vaccination policy. All Atlantic Council employees must be fully vaccinated and boosted, and they must submit proof of both vaccination and Covid-19 booster shot on their first day of employment. Prospective or new employees may seek an exemption to the vaccination requirement through human resources and must have an approved exemption prior to the start of their employment.
Please note: The Atlantic Council is an Equal Opportunity Employer. We do not discriminate on the basis of race, religion, color, sex, gender identity or expression, sexual orientation, age, non-disqualifying physical or mental disability, national origin, veteran status, or any other legally protected characteristics covered by applicable law. The Atlantic Council is committed to working with and providing reasonable accommodation for all qualified individuals and bases all employment decisions on qualifications, merit, and business need. The Atlantic Council believes that diversity and inclusion amongst our team members are critical to our success as a global organization and seek to recruit, develop, and retain the most talented people from a diverse candidate pool. For more information, check out our Talent DEI Statement or connect with us at [email protected]. Thank you for your interest in the Atlantic Council.