Job Location: Atlantic Council Headquarters – Washington, DC
Employment Type: Full-Time
Seniority Level: Director
Job Category: Staff
Overview
The Atlantic Council seeks a talented, dynamic, and entrepreneurial individual for a full-time position as Senior Director of its Global Energy Center.
Reporting to the Atlantic Council President & CEO, the Senior Director will lead the Center's strategy, programs, business development, and manage the Center's growing staff. The Senior Director will also oversee the Atlantic Council's annual Global Energy Forum in Abu Dhabi.
The successful candidate will be a recognized energy, climate, and geopolitical expert, preferably with both government and private sector experience. The individual will have strong leadership and communication skills, have experience managing a large, fast-moving team, and will be effective at building non-partisan communities of influence around key policy issues. The individual will also have proven business development experience and see revenue creation as a crucial enabling factor in realizing the Center's ambitions.
The successful candidate for this position will be committed to the Atlantic Council's core mission of galvanizing constructive US leadership alongside partners and allies, in addition to the Global Energy Center's commitment to helping the United States and its partners take the lead in navigating the challenges of the changing global energy landscape.
This position will be located in Washington, DC, and will require regular domestic and international travel. The Atlantic Council seeks applicants with diverse backgrounds and offers a competitive compensation package commensurate with experience.
Applications with writing samples will be prioritized for consideration.
Job Responsibilities
Intellectual Leadership: Play the leading role in developing the vision and substantive framework for advancing the Center's mission through both strategic planning and establishing programming to support that mission. Represent the Council in external policy debates through publications, speaking engagements, and other thought leadership.
Programmatic Design and Oversight: Develop programming and new initiatives designed to influence policy and impact the public discussion about energy in all the Council's centers and programs. Manage multiple projects simultaneously, often involving senior experts and policy leaders.
Management: Recruit, manage, and develop top talent consisting of resident and nonresident senior fellows, staff, and interns. Integrate relevant board members, members of the Council's networks, and sponsoring entities into the Center's programming and leverage expertise of the Council's other programs and broader network. Maintain strong oversight of Center finances and administrative obligations, working with the Council's finance and administration staff.
Development: Expand the program's financial base by sustaining current support and pursuing additional opportunities with corporations, government agencies, international organizations, foundations, and individuals. Steward relationships with the Global Energy Center's network of public, private, and non-government donors
Outreach/Communication: Represent the Council externally, especially with key government and international actors, as well as media, donors, and others. Provide expert analysis and commentary, with the aim of shaping policy outcomes and having impact.
Qualifications
A minimum of 10 years relevant work experience in energy and climate policy in the private sector, government, and/or non-governmental organization.
Extensive experience in project management and managing teams.
A proven track record of business development success.
An entrepreneurial approach.
Superior writing and communication skills.
Strong global network of energy and climate experts across government, the private sector, and the NGO sector.
Superb interpersonal skills and the ability to work well with others from interns to senior officials.
Master's degree or doctorate in a relevant field is highly desirable.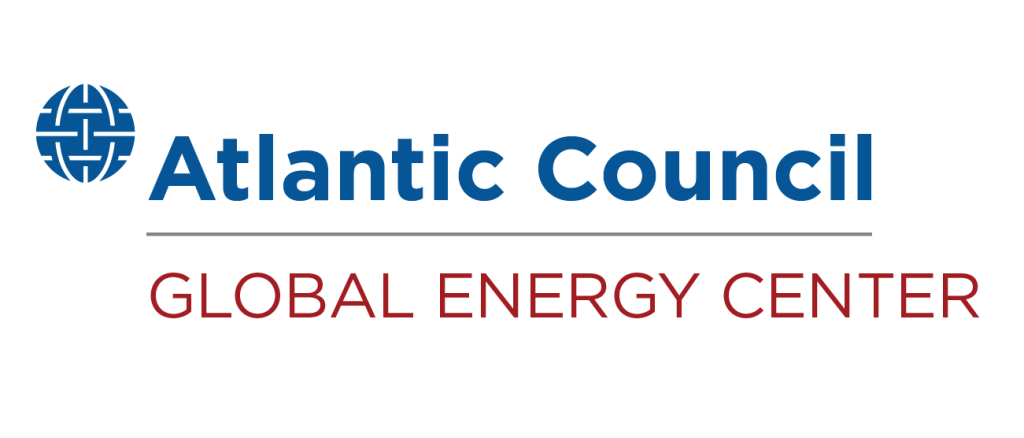 The Global Energy Center promotes energy security by working alongside government, industry, civil society, and public stakeholders to devise pragmatic solutions to the geopolitical, sustainability, and economic challenges of the changing global energy landscape.
All Atlantic Council employees are required to adhere to the Atlantic Council's vaccination policy. All Atlantic Council employees must be fully vaccinated and boosted, and they must submit proof of both vaccination and Covid-19 booster shot on their first day of employment. Prospective or new employees may seek an exemption to the vaccination requirement through human resources and must have an approved exemption prior to the start of their employment.
Please note: The Atlantic Council is an Equal Opportunity Employer. We do not discriminate on the basis of race, religion, color, sex, gender identity or expression, sexual orientation, age, non-disqualifying physical or mental disability, national origin, veteran status, or any other legally protected characteristics covered by applicable law. The Atlantic Council is committed to working with and providing reasonable accommodation for all qualified individuals and bases all employment decisions on qualifications, merit, and business need. The Atlantic Council believes that diversity and inclusion amongst our team members are critical to our success as a global organization and seek to recruit, develop, and retain the most talented people from a diverse candidate pool. For more information, check out our Talent DEI Statement or connect with us at [email protected]. Thank you for your interest in the Atlantic Council.