Job Location: Atlantic Council Headquarters – Washington, DC
Employment Type: Full-Time
Seniority Level: Associate
Job Category: Staff
The Adrienne Arsht-Rockefeller Foundation Resilience Center (Arsht-Rock) meets people where they are to build human capacity for resilience in the face of climate change. We pledge to reach One Billion People with resilience solutions to climate challenges by 2030. We hope you'll be part of this effort.
Arsht Rock is one of the newest centers at the Atlantic Council with a different model than your average think tank center. We are bringing solutions to vulnerable people, meeting them where they are, to improve their resilience to major disruptions caused by climate change. We focus our efforts on people, communities, governments, and institutions to help them better prepare for, navigate and recover from the multiple shocks and stresses people all over the world face every day.
We bring on the ground solutions for vulnerable people and communities – from macro-level tools like global policy initiatives on extreme heat such as the Extreme Heat Resilience Alliance, community level work such as our Community Resilience Pods in Miami, and personal level resilience work on food security with kitchen garden kits in India.
Overview
The Social Media Specialist is an integral member of the AARFRC communications team, working closely with the communications team to coordinate messages, content, and campaigns across the Center's digital channels, including social media, email, and website.
The Social Media Specialist is responsible for managing a highly effective, creative, and data-driven social media program, including developing and implementing new social media strategies to expand the Center's online community; increase public knowledge and awareness of the Center's profile and work; and amplify audience engagement across all social channels, including Twitter, Instagram, and LinkedIn.
The successful candidate has demonstrated success developing and implementing social media strategies; has in-depth understanding of social media platforms, tools and analytics, knowledge of current and emerging technology used by nonprofit organizations for advocacy and other online communications, and be well-versed in current standards and best practices for social media.
The ideal candidate will also bring to the position a record of creativity and flexibility in problem solving, ability to successfully navigate the spectrum of attention to detail to big-picture thinking, as well as high emotional intelligence and excellence in customer service for internal and external audiences. Passionate for process improvement and clear communications, the incumbent will be a self-starter and self-directed who can work independently, be adaptable and enjoy multi-tasking, and be committed and dedicated to the Adrienne Arsht Rockefeller Foundation Resilience Center's mission and goals.
Job responsibilities
Manage the day-to-day operations for all social media channels (Twitter, Instagram, LinkedIn).
Develop strategy for a new Instagram account and manage day-to-day operations once it's launched.
Create dynamic written, graphic, and video content that increases audience interaction by working collaboratively across the Arsht-Rock team.
Develop and oversee social media specific editorial calendar.
Define key performance indicators (KPIs) for social media channels, compile analytics and insight reports, track performance, and optimize content execution.
Assess all social channels for fundraising opportunities.
Extend the brand's voice (content, visual style, and tone) across channels ensuring all content is on-brand and cohesive.
Develop policies and procedures for managing social media channels, including monitoring engagement and community management.
Collaborate with Atlantic Council communications department and AARFRC staff to cross-promote posts across channels.
Work as part of a team to develop large social media campaigns and manage engagement during live events.
Be an active member of the communications team, tracking projects and media exposure, updating databases and media lists, and maintaining calendars and appointments as needed.
Collaborate with the Associate Director of Communications to edit the AARFRC website, (proofreading, image curation, SEO, publishing of web posts), updating links, documents, and photos, and analytics and reporting.
Write and distribute content for mass emails.
Qualifications
Bachelor's degree in communications, marketing, journalism, public relations or related field.
4-7+ years of experience in social media management, marketing, or related roles.
Knowledge of Google Analytics and Search Engine Optimization is strongly preferred.
Experience with graphic design and short-form video editing is strongly preferred.
Proficiency with content management systems (WordPress) and design software (e.g. Adobe Suites: Photoshop, InDesign) is a plus.
Hands-on experience in content creation and management.
Excellent copywriting skills and the ability to deliver creative content (text, image and video).
Expertise using multi-social posting programs such as Sprout Social.
Relevant experience in determining a target audience and how to cater unique marketing campaigns to capture their attention.
Demonstrated ability to meet tight deadlines, handle simultaneous assignments, and work within a team setting.
Desire to learn, develop new skills, and build development experience.
Proactive, takes initiative.
Ability to work independently.
Attention to detail.
Team player, with ability to work with all levels of staff and external partners.
Strong communications skills.
Goal-oriented.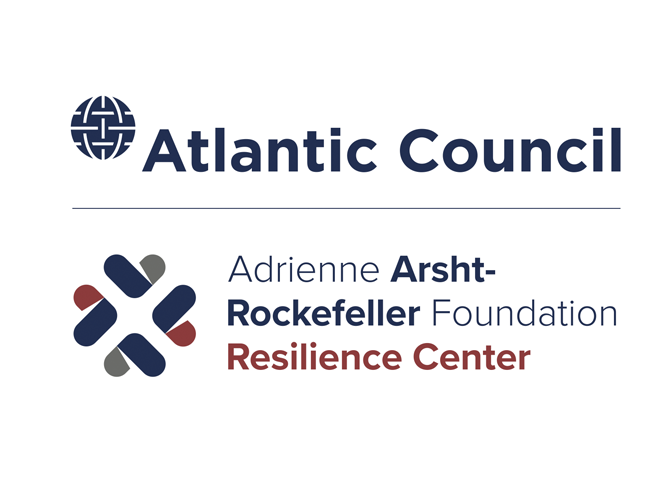 All Atlantic Council employees are required to adhere to the Atlantic Council's vaccination policy. All Atlantic Council employees must be fully vaccinated and boosted, and they must submit proof of both vaccination and Covid-19 booster shot on their first day of employment. Prospective or new employees may seek an exemption to the vaccination requirement through human resources and must have an approved exemption prior to the start of their employment.
Please note: The Atlantic Council is an Equal Opportunity Employer. We do not discriminate on the basis of race, religion, color, sex, gender identity or expression, sexual orientation, age, non-disqualifying physical or mental disability, national origin, veteran status, or any other legally protected characteristics covered by applicable law. The Atlantic Council is committed to working with and providing reasonable accommodation for all qualified individuals and bases all employment decisions on qualifications, merit, and business need. The Atlantic Council believes that diversity and inclusion amongst our team members are critical to our success as a global organization and seek to recruit, develop, and retain the most talented people from a diverse candidate pool. For more information, check out our Talent DEI Statement or connect with us at [email protected]. Thank you for your interest in the Atlantic Council.