Job Location: Flexible; Washington, DC, preferred
Employment Type: Full-Time
Seniority Level: Assistant
Job Category: Staff
Overview
The Digital Forensic Research Lab (DFRLab) is seeking original thinkers who work at the intersection of information studies and technology policy, with particular knowledge of disinformation, online harms, and platform and state-based responses. This position is intended to give an entrepreneurial, creative, and thoughtful individual the opportunity to shape our field, define the most important questions and next big issues, and drive research that helps everyone from policymakers to product builders create a healthier digital world.
The Visiting Senior Fellow will produce original work in coordination with the DFRLab's Senior Director, Managing Editor, and Director of the Democracy + Tech Initiative. They will serve as a key advisor to other members of the research team as they scope projects, define key questions, and shape research approaches. They will in some cases serve as a project manager or mentor on research projects other than their own. They will represent the DFRLab in the media and at public events and invest themselves in the health of the institution, identifying new issue areas and grant opportunities through which to build new work. The Visiting Senior Fellow will report to the Director of the Democracy + Tech Initiative, in close collaboration with the Managing Editor.
We are hiring for an immediate start. Applications will be reviewed on a rolling basis until an offer has been accepted. The DFRLab is deeply committed to diversity. We strongly encourage applications candidates of any gender, racial, and/or ethnic identity, parents, people with disabilities, veterans, and people of various educational backgrounds.
The recruitment process will entail multiple conversations with DFRLab staff. The first interview will be with members of the DFRLab team who have relevant substantive expertise, while the second will be with staff who will manage or partner with the preferred candidate. Candidates who advance to the final stage should expect to complete a writing exercise in English.
Responsibilities
Serve as a resident expert and strategist on DFRLab's core competencies and represent the Center in forums related to the field.
Produce thoughtful, original work leveraging DFRLab open-source investigative research on topics including the information environment; tech governance; platform approaches; malign influence activities; and the spread of hostile narratives, among others.
Represent the DFRLab in the press and at public events.
Serve as a key Center liaison for media, government, industry, and research partners.
Stay current on global tech, human rights, democracy, and geopolitical and national security policy trends.
Leverage DFRLab research, convening, and analysis capabilities to shape the field.
Work with colleagues and researchers to ensure the strongest possible methodology, context, and frame for ongoing work.
Contribute to the core work of the DFRLab that highlights and contextualizes our research, making it relevant to policy makers focused globally on tech governance designed to strengthen democracy and human rights and create healthier information ecosystems.
Identify new and improved research methodologies to advance and expand our research and policy agenda.
Organize professional development opportunities for DFRLab staff to expand their research methodology toolkit.
Produce innovative and actionable research/policy products.
Project manage various collaborative research efforts, and provide strategic guidance at all stages of the proposal, research, and writing process.
Mentor and guide the work of DFRLab's earlier career experts.
Work with senior management to match ongoing and prospective projects, research, and policy engagement with overarching strategy and strategic foresight.
Take new or complex ideas and think through how to build a body of research relevant to policy makers, while leveraging DFRLab expertise and talents.
Identify new issue areas of strategic growth for the DFRLab and contribute to the cultivation of funding and recruitment of personnel necessary to build new workstreams.
Hone areas of comparative advantage for DFRLab leadership and substantive contribution in an increasingly crowded and maturing field.
Engage regularly with other thought leaders in the fields of information studies and technology policy, tracking new research products and policy developments.
Qualifications
Five+ years of work experience in a relevant field, such as policy, diplomacy, academia, product research, and intelligence analysis, among others.
Demonstrated subject matter expertise on topics such as foreign interference, social media's impact on geopolitics and conflict, internet studies, information ecosystems, online harms, platform governance and policy, and the like.
Demonstrated understanding of the key players and issues relevant to the global information ecosystem.
Excellent English-language long-form research, writing, and editing skills for a policy audience with a demonstrated publication track record.
Experience designing, project managing, and supporting collaborative research projects.
Experience and comfort with public speaking and media engagement.
An intellectual curiosity and voracious appetite for new reports and studies, conversations with experts, and opportunities to learn and question.
Strong interpersonal skills, including an ability to work well in a global team and deal effectively with individuals ranging from interns to top officials in government, academia, and the private sector.
Ability to work quickly and in a deadline-driven environment.
An entrepreneurial and collaborative approach.
Strongly Preferred Qualifications
International experience and foreign language skills.
Demonstrated interest in the study of under-represented countries and communities.
Understanding of statistical and political science research methods.
Basic familiarity with one or more programming languages (Python, R, MATLAB, etc.).
Familiarity with or interest in the broader tech ecosystem, to include gaming platforms and message boards, augmented reality, internet culture, and global trends.
Explore the Program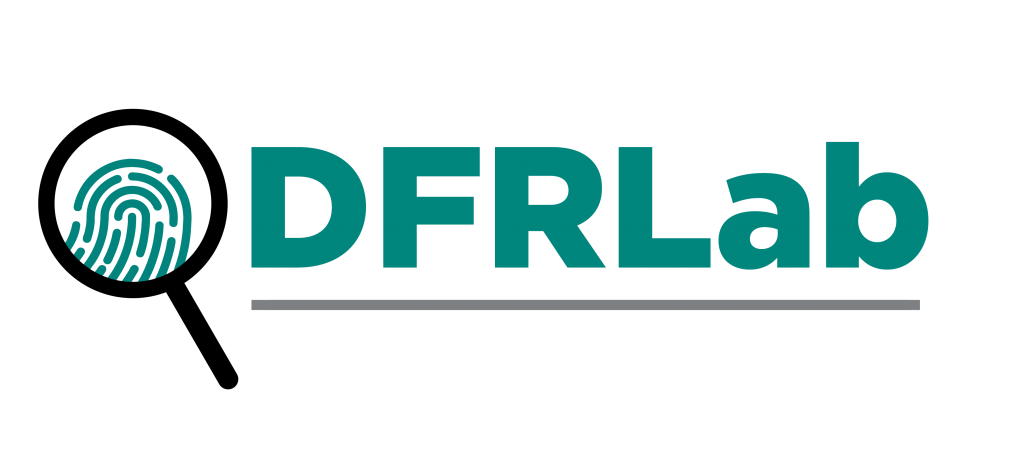 The Atlantic Council's Digital Forensic Research Lab (DFRLab) has operationalized the study of disinformation by exposing falsehoods and fake news, documenting human rights abuses, and building digital resilience worldwide.
Please note: The Atlantic Council is an Equal Opportunity Employer. We do not discriminate on the basis of race, religion, color, sex, gender identity or expression, sexual orientation, age, non-disqualifying physical or mental disability, national origin, veteran status, or any other legally protected characteristics covered by applicable law. The Atlantic Council is committed to working with and providing reasonable accommodation for all qualified individuals and bases all employment decisions on qualifications, merit, and business need. The Atlantic Council believes that diversity and inclusion amongst our team members are critical to our success as a global organization and seek to recruit, develop, and retain the most talented people from a diverse candidate pool. For more information, check out our Talent DEI Statement or connect with us at [email protected]. Eligibility to work in the United States is confirmed with E-Verify; employment at the Atlantic Council is eligible for Public Service Loan Forgiveness (PSLF). Thank you for your interest in the Atlantic Council.