Featured commentary & analysis
We offer real-time analysis and commentary on a range of economic issues including international trade, economic sanctions, the European economy, and inclusive growth.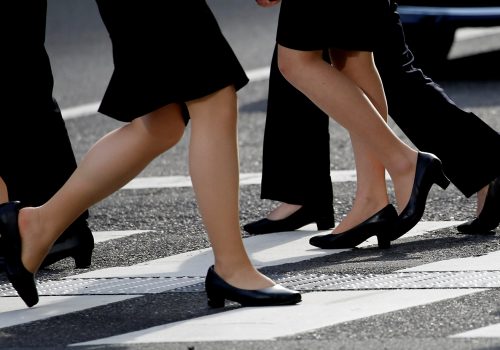 Thu, Aug 15, 2019
Numerous studies demonstrate the statistically significant relationship between increasing the number of women in senior management and on corporate boards, and accelerating company performance.
New Atlanticist by Dr. Alexis Crow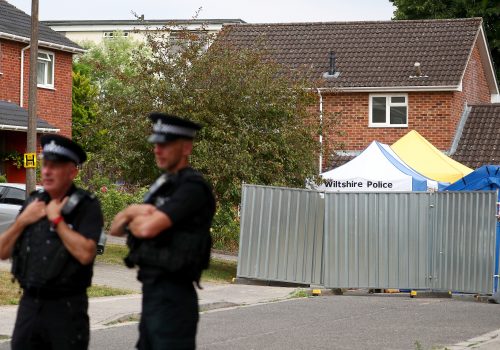 Mon, Aug 5, 2019
Muddied signals, weak sanctions, and uncertain rollout are no way to respond to Putin's continuing misdeeds.
New Atlanticist by Daniel Fried, Brian O'Toole, and David Mortlock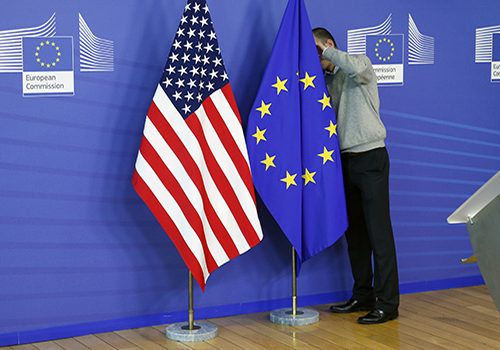 Thu, Jun 20, 2019
US exports and jobs can increase if the United States and the EU eliminate current tariffs on industrial goods and reduce the compliance costs of exporting across the Atlantic.
New Atlanticist by Antonio de Lecea
Featured in-depth research & reports
Our in-depth research informs the decisions of government officials and business executives and helps them navigate an increasingly uncertain macroeconomic and geopolitical environment.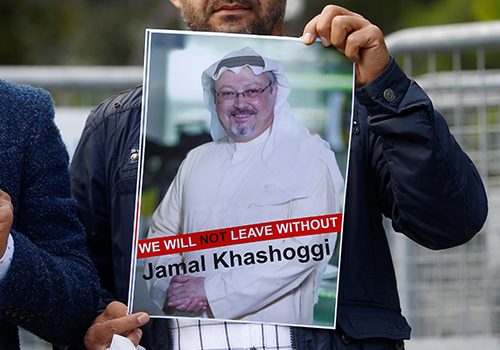 Tue, Nov 20, 2018
GloMag sanctions offer a targeted response to human rights violations and corruption, but have far-reaching implications for international businesses.
Issue Brief by Samantha Sultoon
Fri, Nov 9, 2018
President Trump announced on May 8, 2018 that the United States would withdraw from the Joint Comprehensive Plan of Action (JCPOA) with Iran and the other P5+1 governments and re-impose nu- clear-related sanctions on Iran.
Issue Brief by David Mortlock and Nikki M. Cronin
Thu, Nov 8, 2018
In recent years, US economic and financial sanctions have become favored tools of US power. The centrality of the US financial system and the ubiquity of the US dollar in the global financial marketplace make sanctions a powerful tool to have on hand when confronting foreign policy challenges. The great danger is, however, that sanctions […]
Issue Brief by David Mortlock and Brian O'Toole
Econographics
Fri, Aug 9, 2019
n July, France's parliament ratified a new law to tax big digital tech firms making it the first country to pass a tax law of this manner. Paris' new tax scheme triggered criticism from the Trump Administration and is further complicating the transatlantic relationship. This edition of the EconoGraphic explains the motivation behind taxing digital technology firms more aggressively, the way that the French tax will work, and the potential impacts and response to the tax.
EconoGraphics by BY ANDREW LASCALEIA, EDITED BY OLE MOEHR | GRAPHICS BY MARIANNA ASLUND AND ANDREW LASCALEIA
Tue, Jul 23, 2019
On July 22, President Trump met with a group of major tech CEOs to discuss the easing of some restrictions on US companies supplying high-tech parts to Chinese telecommunications company Huawei. In May, the US Commerce Department banned US companies from selling any products to Huawei. The Chinese company's position as the world's leading provider of 5G technology has made it a focal point of the escalating great power competition between China and the United States. This edition of the EconoGraphic explains the US government's move to blacklist Huawei, outlines the ban's potential costs, and describes why US allies are conflicted about banning Huawei.
EconoGraphics by OLE MOEHR | GRAPHICS BY MARIANNA ASLUND, NICK BROWN, ANDREW LASCALEIA
Wed, Aug 28, 2019
Escalating trade tensions between the world's major economies are widely considered the greatest threat to the global economy's health. Following the White House's cancellation of its threatened tariffs on all Mexican imports on June 7, attention swiftly turned back to the brewing US-China trade war. This edition of the EconoGraphic, however, puts the focus on how US tariffs on cars and car parts might disrupt transatlantic trade flow.
EconoGraphics by OLE MOEHR | GRAPHICS BY MARIANNA ASLUND, NICK BROWN, ANDREW LASCALEIA
Subscribe