Welcome, 2020 Women Leaders in Energy Fellows!
Apply For the Veterans Advanced Energy Fellowship
Coronavirus & energy
EnergySource Innovation Stream
Virtual fireside chat series
Get Atlantic Council coronavirus analysis and updates
New report
Commentary & analysis
Working with a wide-ranging community of experts and stakeholders, the Global Energy Center provides timely commentary and analysis on the geopolitical, sustainability, and economic challenges of the changing global energy landscape.
Join our team, apply now!
In-depth research & reports
Leveraging its broad network of experts, the Global Energy Center produces in-depth research and reports to help governments, industry, and civil society understand and navigate the changing global energy landscape, with the ultimate goal of helping shape a world with secure and sustainable energy.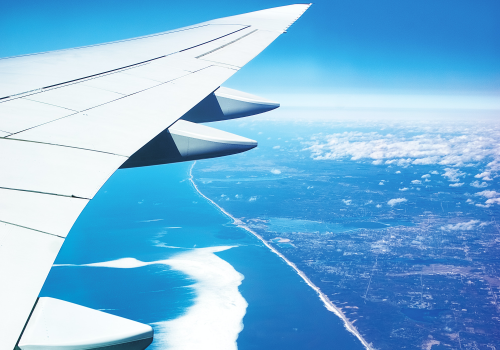 Thu, Apr 30, 2020
Aviation's reliance on fossil fuels, its expected future growth rates, and the service lifespan of aircraft make it a difficult section of the transportation sector to decarbonize.
Report by Fred Ghatala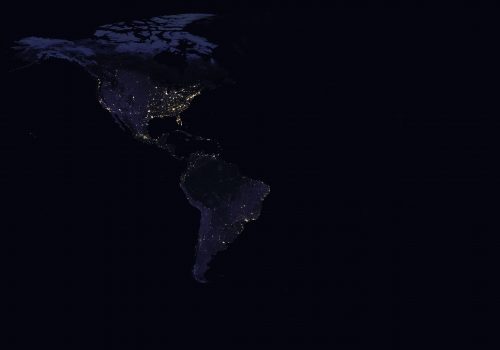 Fri, Mar 6, 2020
The Western Hemisphere is full of potential and we have the opportunity to galvanize it into an energy powerhouse. This new US energy strategy for the Western Hemisphere will help raise the global competitiveness of the hemisphere, advance its shared prosperity, and improve national and energy security as a result.
Report by David L. Goldwyn

Thu, Jan 9, 2020
Many oil and gas companies have recognized the need to decarbonize the energy system to avoid the impacts of climate change. Initial industry efforts to play a role in the energy transition show sincerity and promise. Yet the urgent need for more oil and gas production for the foreseeable future suggests that a comprehensive framework for the oil and gas industry to support a low-carbon future while simultaneously ensuring the world has enough energy to meet development and economic growth goals has yet to be fully developed. What role can the oil and gas industry play lead the way to an energy-rich, globally prosperous, low-carbon future?
Report by Robert ("RJ") Johnston, Reed Blakemore, Randolph Bell
Energy Advisory Group
The Atlantic Council's Energy Advisory Group (EAG) comprises a small number of the Atlantic Council Global Energy Center's highest-level partners and stakeholders. The EAG meets at least twice each year to discuss the GEC's vision and strategy, and it remains in close contact with the GEC's founding chairman and director throughout the year to provide guidance on areas of growth, programming, and fundraising. The EAG is chaired by David Goldwyn, former US Department of State special envoy and coordinator for international energy affairs.
Global Energy Center events
The Global Energy Center regularly convenes government, industry, civil society, and public stakeholders to discuss pragmatic solutions to the challenges presented by the rapidly changing energy landscape, working to enhance energy security for countries and individuals around the world.
Upcoming events
Past events
Current projects
Spotlight: 2020 Atlantic Council Global Energy Forum in Abu Dhabi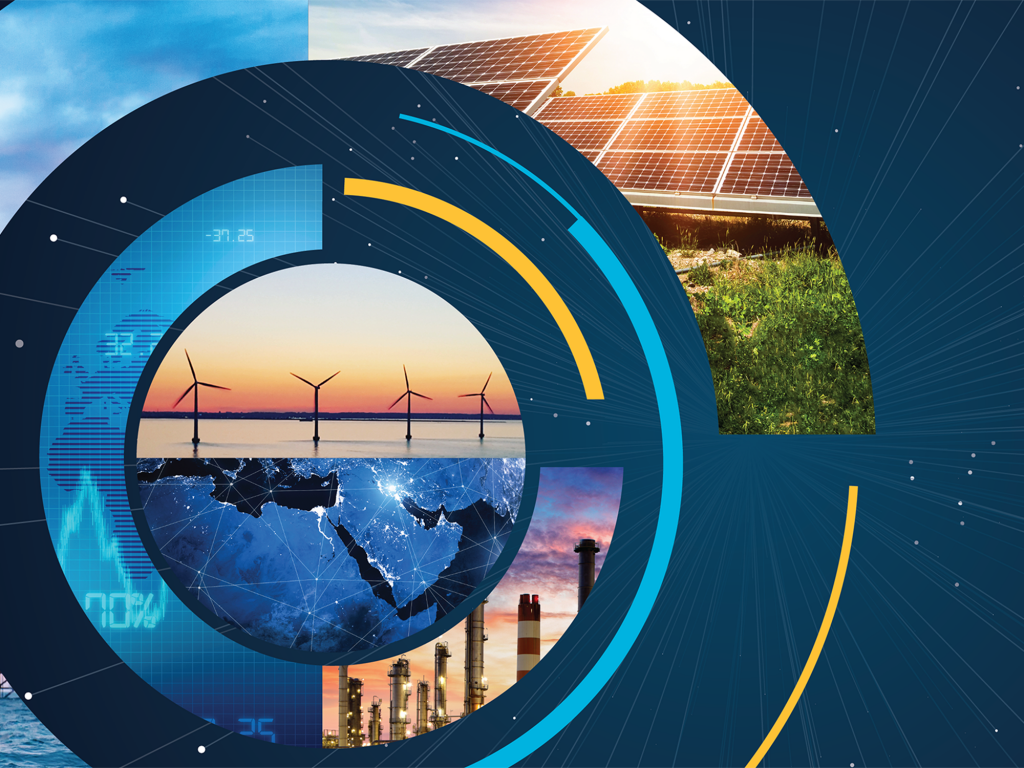 Abu Dhabi | January 10 – 12, 2020
Held Under the Patronage of His Highness Sheikh Mohammed Bin Zayed Al Nahyan, Crown Prince of Abu Dhabi and Deputy Supreme Commander of the United Arab Emirates (UAE) Armed Forces.
The Atlantic Council Global Energy Forum in Abu Dhabi is the premier international gathering of government, industry, and thought leaders to set the global energy agenda for the year and anticipate and respond to the dramatic changes in the world of energy. Convened in partnership with the Ministry of Energy of the United Arab Emirates, ADNOC, and Mubadala, the forum is part of Abu Dhabi Sustainability Week.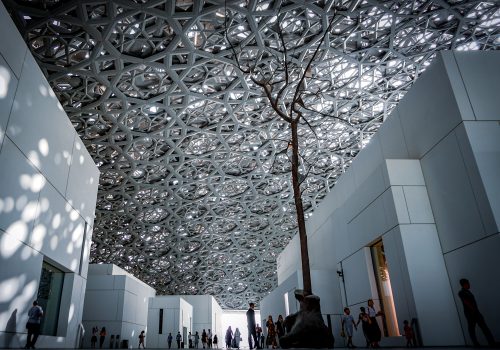 Thu, Jan 9, 2020
The Middle East and North Africa (MENA) region is projected to experience significant demographic growth by 2050, growth which will have to be met with commensurate economic expansion and job opportunities, or the region will risk an increase in political instability. To meet this challenge, countries in the region must diversify their economies beyond the energy sector and expand their energy sector beyond hydrocarbons. What are the key trends that MENA countries will have to contend with, what is already being done, and what further steps should be taken?
Read More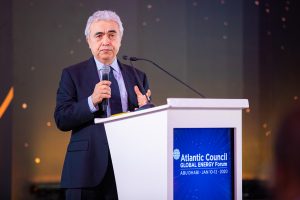 Sat, Jan 11, 2020
A widening gap between perceptions and reality of the global energy markets could increase volatility as governments, policy makers, and industries struggle to tackle climate change, according to Fatih Birol, the executive director of the International Energy Agency.
New Atlanticist by Adal Mirza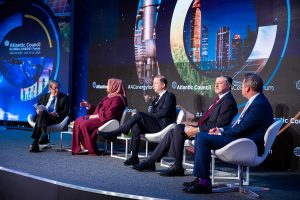 Sun, Jan 12, 2020
"There are some who believe that gas should play no role in the global energy mix," Ambassador Richard Morningstar, founding chairman of the Atlantic Council's Global Energy Center, said at the introduction of a panel on the future of gas at the Atlantic Council's Global Energy Forum hosted in Abu Dhabi, United Arab Emirates on January 12, 2020. At the other end of the spectrum, he added, some have "called gas a destination fuel that provides a clean baseload energy needed for the developed world to grow."
New Atlanticist by David A. Wemer
Global Energy Center newsletter