Featured commentary & analysis
Working with a wide-ranging community of experts and stakeholders, the Future of Nuclear Power project provides timely commentary and analysis on the relevance of nuclear power to US national security interests and on the role of nuclear energy in the global energy transition.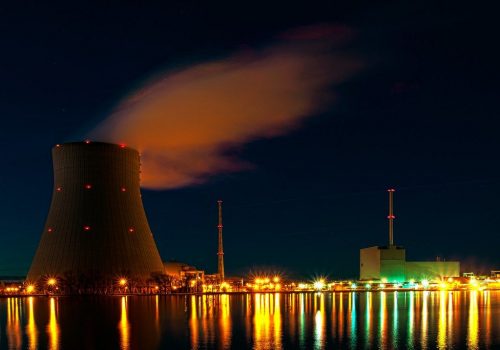 Tue, Jul 30, 2019
The current discourse around nuclear energy reflects the extent to which the stakes have grown higher, both for environmental impact and US national security.
EnergySource by Amb. Thomas Graham, Jr. and Admiral Richard Mies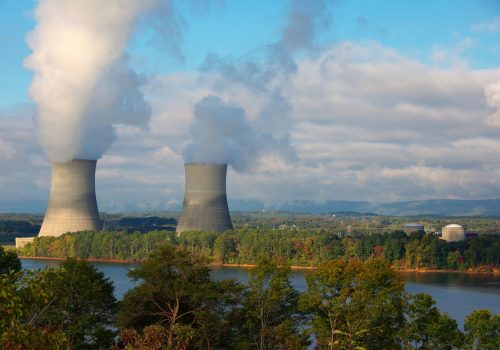 Mon, Jun 10, 2019
The recently released Atlantic Council Task Force on US Nuclear Energy Leadership report, entitled US Nuclear Leadership: Innovation and the Global Strategic Challenge, represents a year-long effort to examine the national security implications of nuclear power for the United States. The diverse mix of policy, regulatory, industry, utility, university, and environmental interests reflected in the […]
EnergySource by Robert F. Ichord, Jr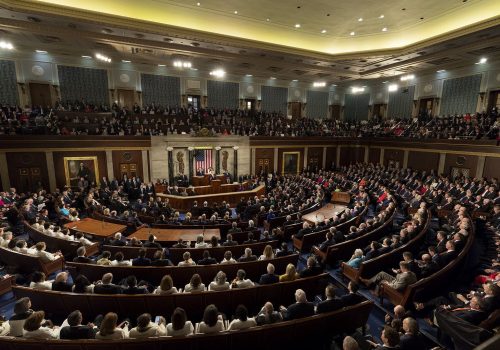 Wed, Feb 13, 2019
Many commentators noted the absence of any reference to climate change, clean energy, or the Green New Deal in President Trump's State of the Union address on February 5th. In fact, the only mention that Trump made of energy at all was to praise the US for becoming "the number one producer oil and natural […]
EnergySource by Jennifer T. Gordon
Featured in-depth research & reports
Leveraging its broad network of experts, the Future of Nuclear Power project produces in-depth research and reports to help governments, industry, and civil society understand and navigate the geopolitical implications of nuclear energy exports, the development of new nuclear technologies, and the promotion of nuclear energy as a source of clean power.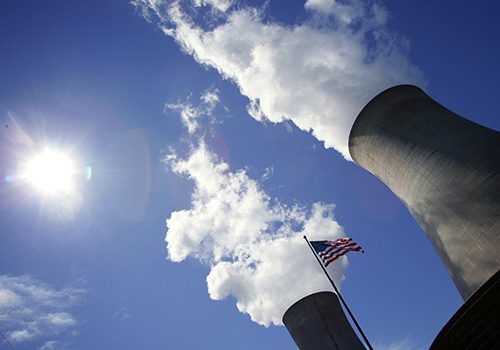 Mon, May 20, 2019
A flourishing domestic nuclear energy sector is critical to US national security, both in the interconnections between military and civilian uses of nuclear energy, as well as in foreign policy.
Report by Atlantic Council Task Force on US Nuclear Energy Leadership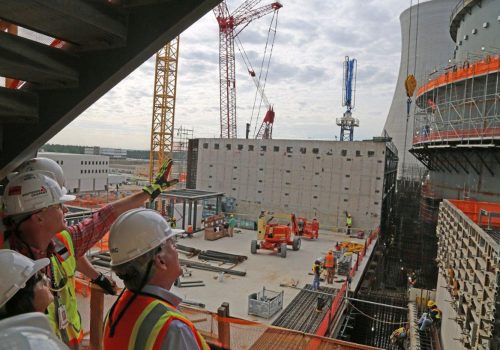 Wed, Mar 28, 2018
Nuclear energy remains an important part of the US energy mix. However, following years of underinvestment, US nuclear power is in decline while China and Russia are ramping up investment both at home and abroad, most notably in states that are key players in current geopolitical issues, such as Turkey, Iran, Egypt, and Saudi Arabia.
Issue Brief by Dr. Robert F. Ichord, Jr.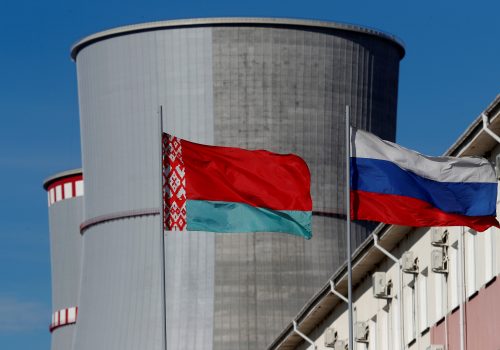 Mon, Jul 31, 2017
In the Baltic Sea Region, there is an important but often overlooked and underestimated security challenge brewing. Russia is increasing its foothold in Belarus by facilitating and supporting the construction of the Ostrovets NPP, while simultaneously blocking other strategic energy projects.
Issue Brief by Giedrius Česnakas and Justinas Juozaitis

Nuclear Energy and National Security Coalition (NENSC)
OBJECTIVE
The Nuclear Energy and National Security Coalition (NENSC) is an organization under the aegis of the Atlantic Council Global Energy Center. This organization will build on the work of the Atlantic Council Global Energy Center's task force report, entitled "US Nuclear Energy Leadership: Innovation and the Strategic Global Challenge," on nuclear energy and national security. The organization's mission is to bring wider attention to the task force report's policy recommendations, continue the momentum generated by the report's launch on the Hill, address other relevant policy issues as they arrive, support the related work of like-minded organizations, and serve as a clearing house for information and analysis on the topic.
Additionally, the Coalition will support programming at the Global Energy Center and other venues on the intersections between nuclear energy and national security, in order to increase awareness and interest regarding these issues. Furthermore, it will continue to convene the leading thought leaders in nuclear energy policy and leverage their expertise for writing and speaking engagements at home and abroad. This initiative will draw upon bipartisan support for nuclear energy, as well as on the Trump administration's commitment to preserving domestic nuclear power. Coalition co-chairs, advisory board, and participants will include high-level participants from government – including national security and regulatory leaders – industry, and academia.
BACKGROUND
Nuclear energy is at a turning point. Globally, increasing demand for low-carbon electricity sources and diverse generation portfolios have made nuclear energy an attractive and reliable baseload power source. New nuclear energy stakeholders, including China, an increasingly recognized technological leader, and emerging players like the UAE, Saudi Arabia, and Turkey are pursuing robust nuclear energy programs to improve energy security, meet environmental goals, and demonstrate international leadership. Meanwhile, nuclear power development in the United States has flatlined. Even as nuclear provides twenty percent of total US electricity supply and nearly sixty percent of carbon-free electricity, numerous plants have closed or are planning to close. Additionally, US leadership in the front end of the fuel cycle has been steadily declining. Domestic uranium mining has dropped 93 percent since 1980, and the United States lacks domestic enrichment capacity for national security purposes for the first time since the Roosevelt era.
If the United States does not address and overcome the challenges facing the industry at home, it will find itself ceding competitiveness abroad, falling behind in developing and commercializing new technologies and maintaining and updating the fuel cycle to countries that approach nuclear technology development and deployment more strategically. This could result in countries looking to China, rather than the United States, for new nuclear technology, undermining US leadership in technology and innovation, safety and nonproliferation, and emissions reductions. Ceding leadership could imperil many important national security, economic leadership, and climate goals, as well as potentially dilute the global nonproliferation regime the United States constructed and upholds, risking the abuse of peaceful nuclear programs.
In light of these imperatives and challenges, the Atlantic Council Global Energy Center's Nuclear Task Force Report has made a number of recommendations to the federal government, which the Coalition will use to shape the conversation regarding nuclear energy and national security. The recommendations are:
Maintain the current nuclear fleet by strengthening the US civilian nuclear power industry – as well as its supply chain and research base;
Create a conducive environment for new nuclear technologies, especially by streamlining the review and licensing process for new advanced reactors, increasing US government funding for advanced nuclear research and development, and supporting domestic uranium production;
Encourage and facilitate nuclear energy exports by providing competitive financial support, reforming the 10 CFR part 810 and Section 123 agreement process, and building an international nuclear cooperation and market development program.
NENSC is co-chaired by:
Ambassador Thomas Graham, Jr.
Executive Chairman of the Board, Lightbridge Corporation
Admiral Richard Mies, USN (Ret.)
President and CEO, The Mies Group, Ltd.
Experts
Global Energy Center newsletter