Objective
The Nuclear Energy and National Security Coalition (NENSC) is an organization under the aegis of the Atlantic Council Global Energy Center. This organization will build on the work of the Atlantic Council Global Energy Center's task force report, entitled "US Nuclear Energy Leadership: Innovation and the Strategic Global Challenge," on nuclear energy and national security. The organization's mission is to bring wider attention to the task force report's policy recommendations, continue the momentum generated by the report's launch on the Hill, address other relevant policy issues as they arrive, support the related work of like-minded organizations, and serve as a clearing house for information and analysis on the topic.
Additionally, the Coalition will support programming at the Global Energy Center and other venues on the intersections between nuclear energy and national security, in order to increase awareness and interest regarding these issues. Furthermore, it will continue to convene the leading thought leaders in nuclear energy policy and leverage their expertise for writing and speaking engagements at home and abroad. This initiative will draw upon bipartisan support for nuclear energy, as well as on the Trump administration's commitment to preserving domestic nuclear power. Coalition co-chairs, advisory board, and participants will include high-level participants from government—including national security and regulatory leaders—industry, and academia.
Background
Nuclear energy is at a turning point. Globally, increasing demand for low-carbon electricity sources and diverse generation portfolios have made nuclear energy an attractive and reliable baseload power source. New nuclear energy stakeholders, including China, an increasingly recognized technological leader, and emerging players like the UAE, Saudi Arabia, and Turkey are pursuing robust nuclear energy programs to improve energy security, meet environmental goals, and demonstrate international leadership. Meanwhile, nuclear power development in the United States has flatlined. Even as nuclear provides twenty percent of total US electricity supply and nearly sixty percent of carbon-free electricity, numerous plants have closed or are planning to close. Additionally, US leadership in the front end of the fuel cycle has been steadily declining. Domestic uranium mining has dropped 93 percent since 1980, and the United States lacks domestic enrichment capacity for national security purposes for the first time since the Roosevelt era.
If the United States does not address and overcome the challenges facing the industry at home, it will find itself ceding competitiveness abroad, falling behind in developing and commercializing new technologies and maintaining and updating the fuel cycle to countries that approach nuclear technology development and deployment more strategically. This could result in countries looking to China, rather than the United States, for new nuclear technology, undermining US leadership in technology and innovation, safety and nonproliferation, and emissions reductions. Ceding leadership could imperil many important national security, economic leadership, and climate goals, as well as potentially dilute the global nonproliferation regime the United States constructed and upholds, risking the abuse of peaceful nuclear programs.
In light of these imperatives and challenges, the Atlantic Council Global Energy Center's Nuclear Task Force Report has made a number of recommendations to the federal government, which the Coalition will use to shape the conversation regarding nuclear energy and national security. The recommendations are:
Maintain the current nuclear fleet by strengthening the US civilian nuclear power industry—as well as its supply chain and research base;
Create a conducive environment for new nuclear technologies, especially by streamlining the review and licensing process for new advanced reactors, increasing US government funding for advanced nuclear research and development, and supporting domestic uranium production;
Encourage and facilitate nuclear energy exports by providing competitive financial support, reforming the 10 CFR part 810 and Section 123 agreement process, and building an international nuclear cooperation and market development program.
For more on US nuclear energy leadership, read the report
Featured NENSC content

Thu, Jan 30, 2020
Nuclear energy is our greatest asset in the fight against climate change. In my view, success in the struggle against climate change likely is simply not possible without a robust and immediate commitment to nuclear power.
EnergySource by Amb. Thomas Graham, Jr.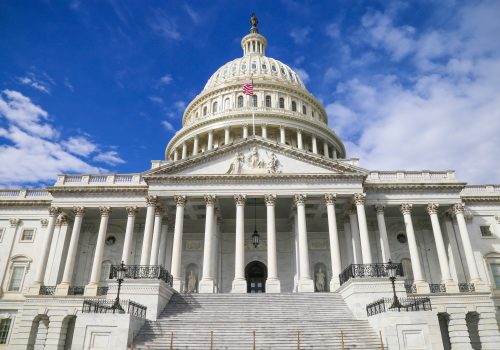 Thu, Nov 14, 2019
The US House of Representatives is voting this week on a long-term reauthorization of the US Export-Import Bank. While a fully functional Ex-Im Bank is important for the competitiveness of many US exporters, it is essential for certain industries of strategic importance, including nuclear energy and space, and US security interests associated with these exports are also linked to the ability of Ex-Im Bank to support them.
EnergySource by Amb. Thomas Graham, Jr. and Admiral Richard W. Mies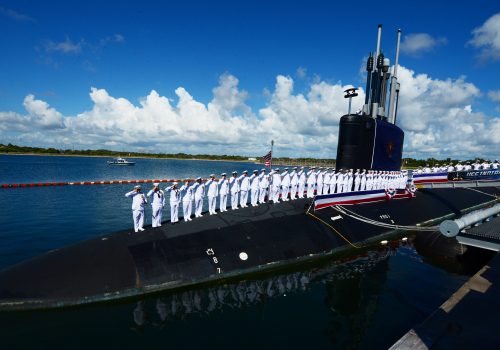 Mon, Oct 14, 2019
Based on conservative estimates of the value it provides due to human capital, dependability of the energy supply, vibrancy of the supply chain, and contributions to green power—the civilian nuclear energy industry contributes at least $42.4 billion annually to the pursuit of US national security priorities.
Issue Brief by Dr. Robert F. Ichord, Jr. and Bart Oosterveld
Nuclear reactions web series
The Nuclear Energy and National Security Coalition is excited to announce "Nuclear Reactions," a new web series focused on individuals and communities affected by nuclear power or involved in the nuclear industry outside the policy and tech communities in Washington, DC. Episodes cover a wide range of topics, from community dynamics around power plants and emerging economies' pursuit of nuclear power to the importance of nuclear energy in youth STEM education and gender parity in the nuclear industry.
Episode 5 – July 6, 2020: Market deregulation and electricity subsidies in Ohio
Dr. Noah Dormady, Associate Professor at The Ohio State University's John Glenn College of Public Affairs and expert on electricity market design, deregulation, and competition in energy markets, chats about recent developments in Ohio's electricity markets, public perceptions of nuclear energy in the state, and the complexities of market deregulation and subsidies for electric utilities. Last summer, Ohio passed controversial energy legislation—House Bill 6—that rolled back clean energy and efficiency standards and effectively bailed out coal and nuclear plants in Ohio. Dr. Dormady discusses how the legislation deviated from principles of effective deregulation, impacted perceptions of nuclear energy in Ohio, and—in coordination with Senate Bill 221—allowed utilities to benefit from reduced wholesale electricity prices while consumers faced higher retail prices. He provides a critical look into how nuclear energy fits into different interpretations of electricity market deregulation at the state level.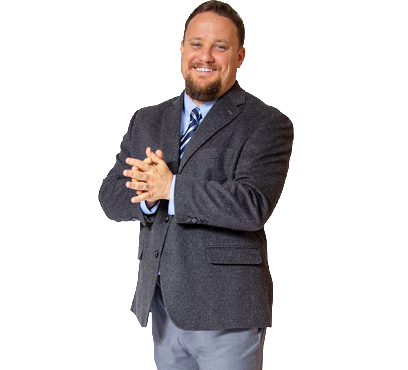 Episode 4 – June 1, 2020: Small modular reactors and micro-reactors in Puerto Rico
The team at the Nuclear Alternative Project, a Puerto Rico-based non-profit focused on educating people about the benefits of advanced nuclear technology, speaks about their recently published feasibility study on small modular reactor (SMR) and micro-reactor deployment on the island. The three co-founders, Eddie Guerra, senior engineer for Arup, Angel Reyes, senior reactor operator for Calvert Cliffs Nuclear Power, and Jesús Nuñez, structural engineer for Bechtel, along with community engagement officer Jesabel Rivera and chief operations officer Vaerie Lugo, discuss public perceptions of nuclear energy in Puerto Rico, policy proposals to integrate nuclear into Puerto Rico's energy mix, and the resilience of Puerto Rico's grid in the wake of tropical storms and seismic events.


Episode 3 – May 26, 2020: Electricity demand & entrepreneurship in South Africa's nuclear sector
Emily Burlinghaus speaks with Knox Msebenzi, managing director of the Nuclear Industry Association of South Africa, and Seponono Kekana, chief executive officer of the civil engineering firm SITES AFLA and board member of African Women in Electricity & Power and the Nuclear Industry Association of South Africa. Knox and Seponono share their organizations' roles in preparing students, women, and entrepreneurs for the nuclear industry in South Africa and beyond, South Africa's plans to diversify energy supply to meet rising electricity demand, and the effects of COVID-19 on the country's nuclear sector.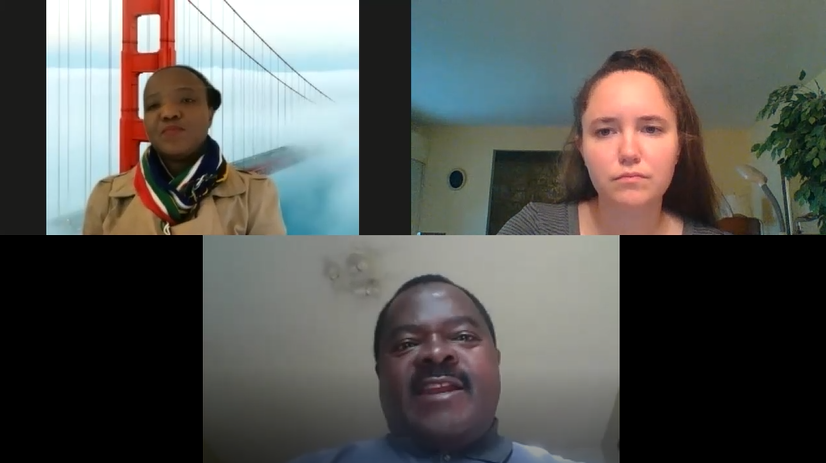 Episode 2 – May 18, 2020: History & education at The National Museum of Nuclear Science & History
Emily Burlinghaus of NENSC chats with Jennifer Hayden, Director of Marketing and Public Relations at the National Museum of Nuclear Science & History in Albuquerque, New Mexico. Jennifer shares visitors' varying perceptions of nuclear energy, the Museum's decision to create Nuclear Science Week and build educational programming for students and youth, and the expansion of the Museum's commitment to presenting a holistic understanding of nuclear energy's role in national defense, electricity generation, and advancements in medicine.


Episode 1 – May 11, 2020: Community & perception in Al Ruwais, site of the Arab world's first nuclear reactor
NENSC chats with Al Reem Al Hosani, a junior at NYU Abu Dhabi who grew up in Al Ruwais, a town about 150 miles from Abu Dhabi in the United Arab Emirates known for its rapid industrial development and most recently the site of the first nuclear power plant in the Arab world. Al Reem discusses community life in Al Ruwais, popular opinion of nuclear energy in the UAE, and the Emirati government's campaign to educate citizens on how nuclear energy fits into the country's clean energy goals.


NENSC co-chairs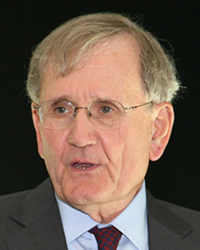 Ambassador Thomas Graham, Jr.
Executive Chairman of the Board, Lightbridge Corporation

Ambassador Graham became a director of Lightbridge on April 2, 2006, and chairman of the board on April 4, 2006. Ambassador Graham served as a member of the board of directors of Thorium Power, Inc., from 1997 until the merger with the Lightbridge. He is one of the world's leading experts on nuclear non-proliferation and has served as a senior US diplomat involved in the negotiation of every major international arms control and non-proliferation agreement involving the United States during the period from 1970 to 1997, including the Strategic Arms Limitations Talks (the Interim Agreement on Strategic Offensive Arms, the Anti- Ballistic Missile Treaty, and the Salt II Treaty), the Strategic Arms Reduction Talks (the Start I Treaty and the Start II Treaty), the Intermediate Nuclear Forces Treaty, the Nuclear Non- Proliferation Treaty Extension, the Conventional Armed Forces in Europe Treaty, and the Comprehensive Test Ban Treaty. In 1993, Ambassador Graham served as the acting director of the US Arms Control and Disarmament Agency (ACDA), and for seven months in 1994 served as the acting deputy director. From 1994 through 1997, he served as the special representative of the president of the United States for arms control, non-proliferation, and disarmament with the rank of ambassador, and in this capacity successfully led US government efforts to achieve the permanent extension of the Nuclear Non-Proliferation Treaty in 1995. He also served for fifteen years as the general counsel of ACDA.
Ambassador Graham worked on the negotiation of the Chemical Weapons Convention and the Biological Weapons Convention. He drafted the implementing legislation for the Biological Weapons Convention and managed the Senate approval of the ratification of the Geneva Protocol banning the use in war of chemical and biological weapons. Ambassador Graham served as a member of the International Advisory Board for the nuclear program of the United Arab Emirates from 2009 through its termination in October 2017. He is also chairman of the board of CanAlaska Uranium Ltd. of Vancouver, Canada, a uranium exploration company.
Ambassador Graham received an AB in 1955 from Princeton University and a JD in 1961 from Harvard Law School. He is a member of the Kentucky, the District of Columbia and the New York Bar Associations and is a member of the Council on Foreign Relations. He chaired the Committee on Arms Control and Disarmament of the American Bar Association from 1986 to 1994. He has published numerous non-fiction books, including The Alternate Route: Nuclear Weapon Free Zones and Seeing the Light, the Case for Nuclear Power in the 21st Century in 2017 and Unending Crisis in 2012.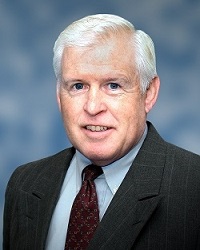 Admiral Richard Mies, USN (Ret.)
President and CEO, The Mies Group, Ltd.

Admiral Richard Mies is the president and CEO of The Mies Group, Ltd. and provides strategic planning and risk assessment advice on international security, energy, and defense issues. A distinguished graduate of the Naval Academy, he completed a thirty-five-year career as a nuclear submariner and commanded US Strategic Command prior to retirement.
Admiral Mies served as a senior vice president of science applications international corporation and as the chief executive officer of Hicks and Associates, Inc, a subsidiary of SAIC from 2002 to 2007. He served as the chairman of the Department of Defense Threat Reduction Advisory Committee from 2004 to 2010 and as the chairman of the boards of the Navy Mutual Aid Association from 2003 to 2011 and the Naval Submarine League from 2007 to 2016. He presently serves as the chairman of the Strategic Advisory Group of US Strategic Command and is a member of the Committee on International Security and Arms Control of the National Academy of Sciences, the board of governors of Lawrence Livermore National Laboratory, and the board of directors of BWX Technologies, Exelon, the US Naval Academy Foundation and the US Naval Institute. He also serves on numerous advisory boards.
Admiral Mies completed post-graduate education at Oxford University, the Fletcher School of Law and Diplomacy, and Harvard University. He holds a master's degree in government administration and international relations.
NENSC members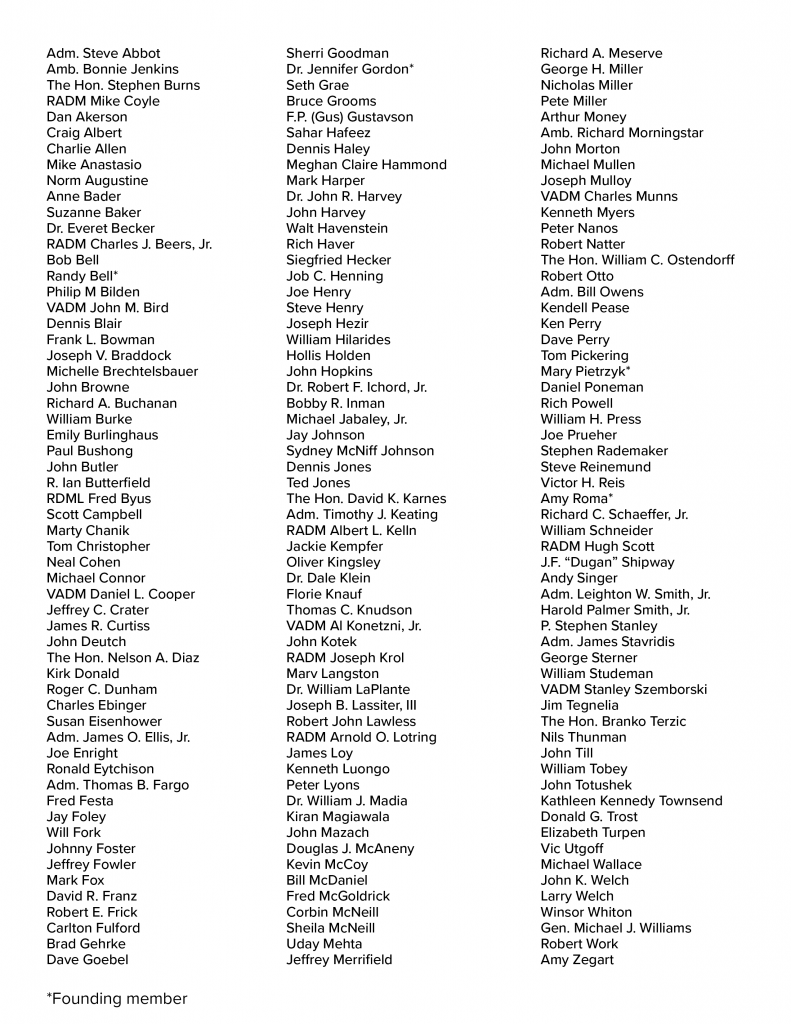 Subscribe to DirectCurrent
Sign up for the Global Energy Center newsletter to stay up to date on the program's work.