About
Our work on Syria sheds light on the ongoing struggle of Syrians to fulfill their desire for democratic self-governance as the United States and the international community grapple with the aftermath of a devastating civil war, millions of refugees across the Middle East and Europe, and ongoing security and political challenges spilling over Syria's borders.

Featured commentary & analysis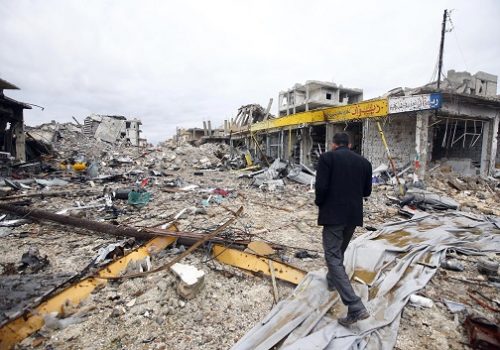 Wed, Jun 12, 2019
More measurable in objective terms is the effect on European politics and unity of a massive flow of migrants—sixty percent Syrian—surging across the continent in 2015.
SyriaSource by Frederic C. Hof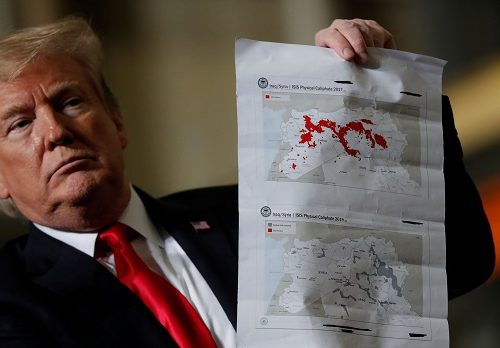 Tue, Jun 11, 2019
The Islamic State was crippled this past year in several fierce battles with the international coalition, but is regrouping and the international community needs to recognize this and redevelop its strategy.
SyriaSource by Abdullah Almousa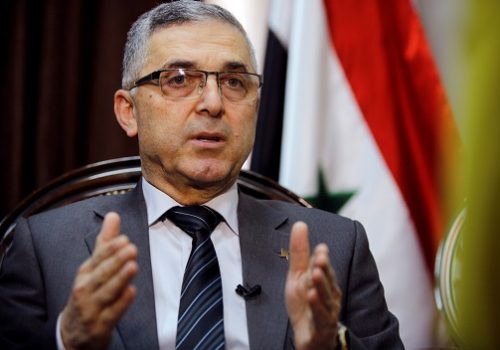 Wed, Apr 17, 2019
Remaining opposition-held areas have little reason to trust any of the so-called guarantors in the Syrian conflict. Instead, Dael and Northern Homs have become cautionary tales for directly cooperating with the regime or the Russians. Without reliable intermediaries on the ground to supervise so-called reconciliation processes, stability will be ephemeral and peacebuilding unattainable.
SyriaSource by Natasha Hall
Featured in-depth research & reports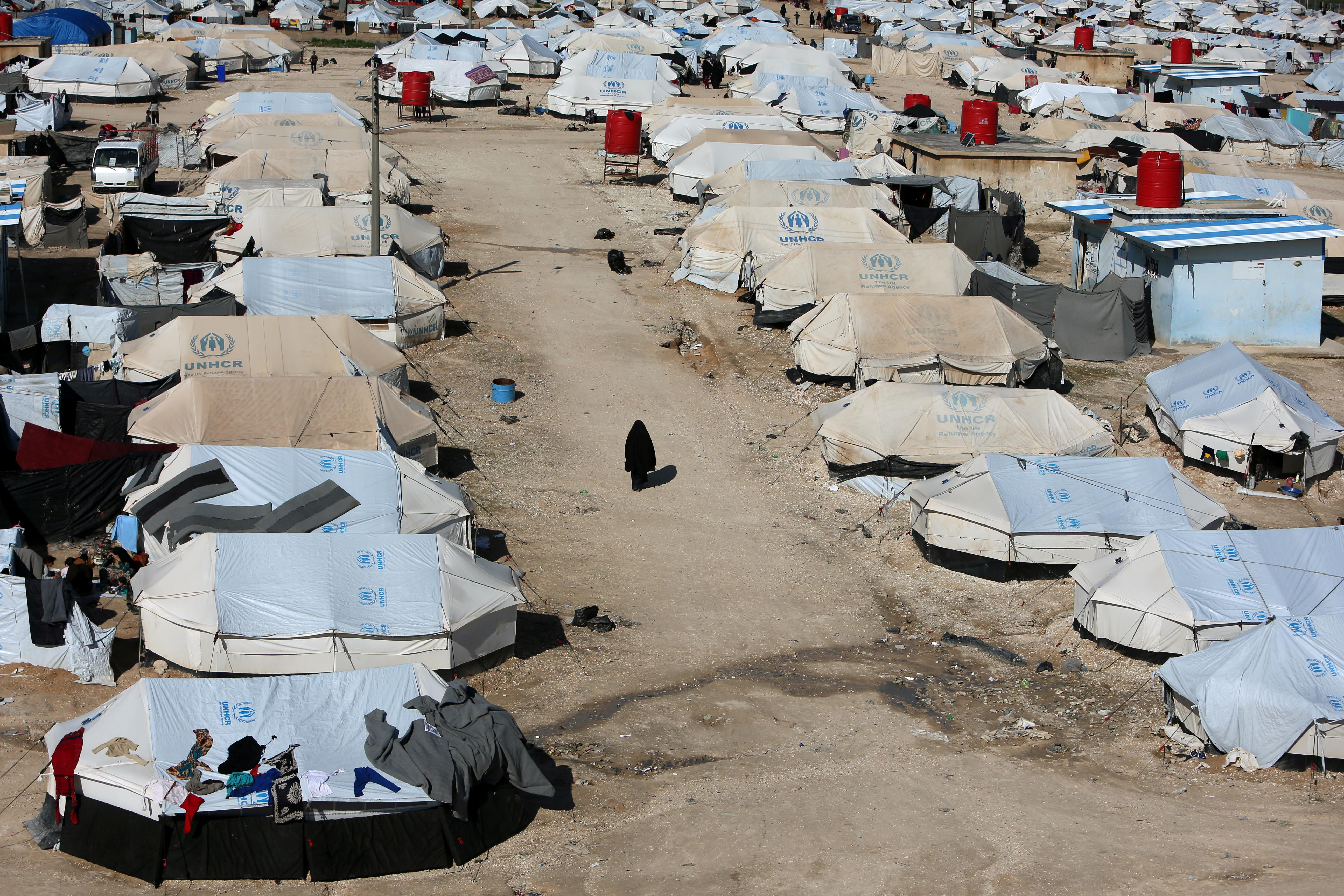 Tue, Aug 13, 2019
Executive Summary The future of northeast Syria is unsettled after eight years of civil war and the US intervention to combat the Islamic State of Iraq and al-Sham (ISIS). It also faces the various divergent interests of powerful external actors, including Russia and Turkey. In mid-April 2019, the Atlantic Council, Konrad-Adenauer-Stiftung, and the Foreign Policy […]
Report by Aaron Stein and Emily Burchfield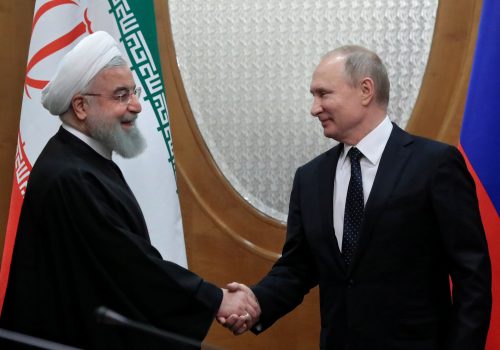 Mon, Jun 17, 2019
Russia and Iran are allies in Syria not out of mutual sympathy, but for pragmatic reasons. Iranian leaders were instrumental in convincing Vladimir Putin to send his air force to Syria to support Bashar al-Assad in September 2015, and the two countries cooperate within Syria to this day. However, their various differences highlight the limits of what looks like an alliance of convenience.
Issue Brief by Ambassador Michel Duclos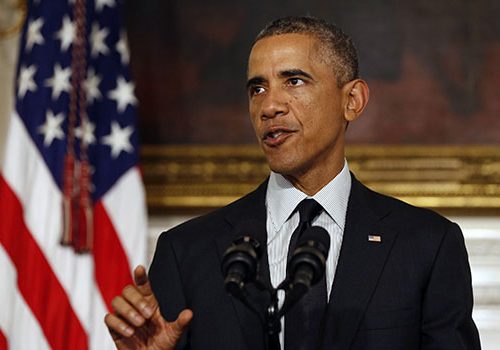 Mon, Sep 10, 2018
Seven years from the Syrian revolution, the conflict in Syria has altered the course of history for the generation coming of age in the region.
Issue Brief by Faysal Itani and Nate Rosenblatt
Experts
Past events
Subscribe
Interested in regular updates?
Sign up to receive the SyriaSource newsletter, which amplifies Syrian voices, alongside Atlantic Council researchers and fellows, to showcase issues most pertinent to Syrians.
All content