About the center
The Rafik Hariri Center for the Middle East examines the barriers preventing many people in the region from reaching their fullest potential. Our work also highlights success stories of individuals and institutions who overcame significant challenges in pursuit of social, economic, and political progress. Inspired by these examples, we delineate practical and implementable policy recommendations that policymakers in the United States, Europe, and the Middle East can implement to unleash the region's economic and human potential.
Featured commentary & analysis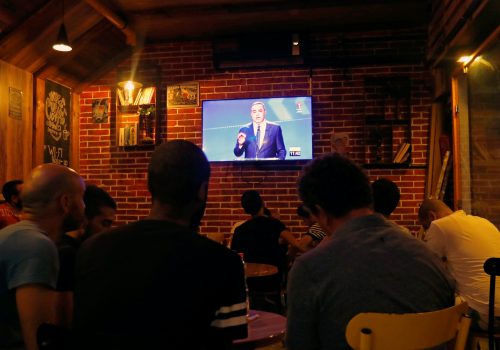 Thu, Sep 12, 2019
Voting booths open for the Tunisian presidential election this Sunday, September 15, in one of the world's youngest democracies. Tunisians will be selecting their second president from among twenty-six candidates, including two women, with hopes of a new vision for addressing pressing issues about the economy, security, and political reform.
MENASource by Adam Aluzri and Christiana Haynes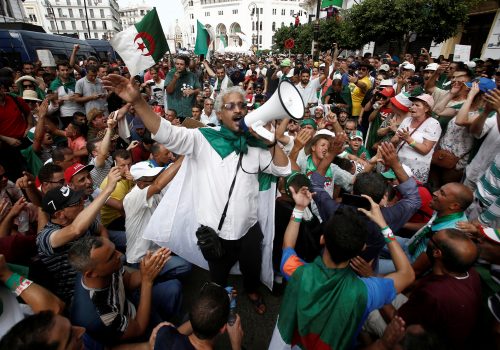 Thu, Aug 22, 2019
Decades of arguments and analysis continue to discuss whether Arab citizens actually want democracy, whether they are "ready" for it, if appropriate conditions exist for democratic rule, and so on. Fortunately, two recent polls offer answers to some of these questions. Their results demonstrate how important Arabs consider the pursuit of democracy to be relative to other national priorities.
MENASource by Richard LeBaron and Leah Hickert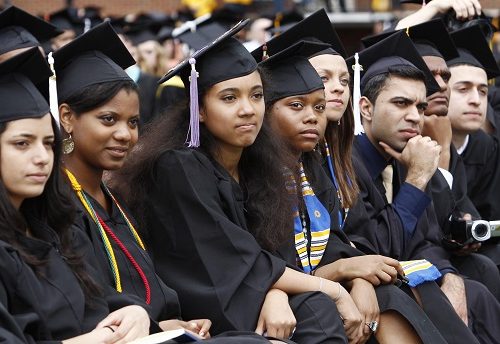 Thu, Jun 13, 2019
Fewer students from the Middle East and North Africa (MENA) are pursuing university studies in the United States. In its most recent "Open Doors" report, the Institute for International Education measured an 8.7 percent reduction in the number of undergraduates from the region attending US colleges and universities for full-time studies and 5.2 percent decline in graduate students.
MENASource by Ambassador Richard LeBaron and Sarah Aljishi
Featured in-depth research & reports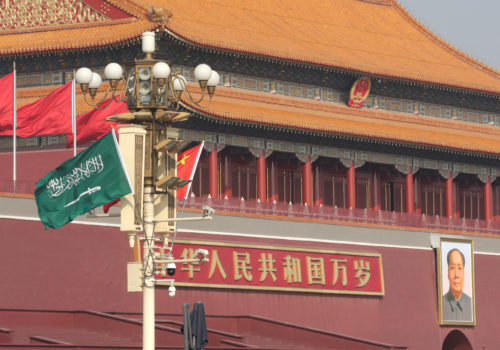 Wed, Jun 5, 2019
A quiet shift in geopolitics has been taking place, with East Asia and the Middle East drawing closer together. Energy trade explains part of this, as Japan, South Korea, and China are consistently among the largest export markets for Middle East oil and gas. In the case of China, the relationships have moved beyond economic […]
Report by Jonathan Fulton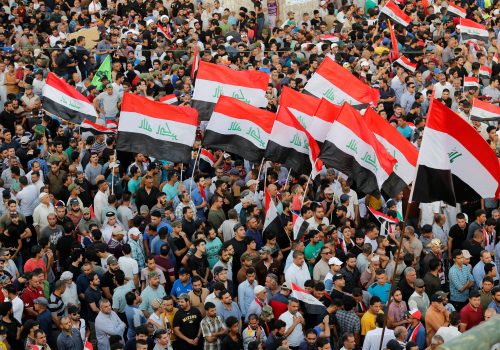 Wed, Jul 18, 2018
As unrest over the Iraqi government's failure to provide essential services grips southern Iraq, the Rafik Hariri Center for the Middle East is offering insight and analysis beyond the headlines. In a new issue brief, Beyond Security: Stabilization, Governance, and Socioeconomic Challenges in Iraq, Dr. Harith Hasan explores the ways in which economic and social […]
Issue Brief by Dr. Harith Hasan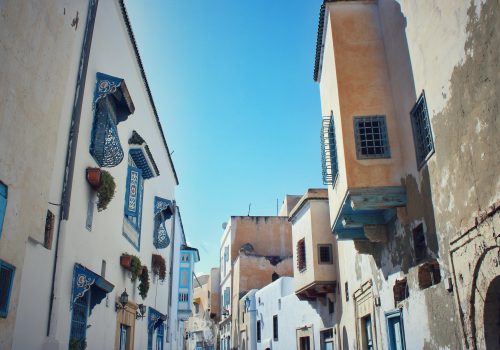 Mon, Oct 31, 2016
At the outset of the political uprisings that began in North Africa in 2010, the four countries of Algeria, Libya, Morocco, and Tunisia faced similar economic and political challenges. Over the past almost six years, the countries have adopted different approaches to address these problems, however the overall economic picture today is grim amid varied […]
Issue Brief by Mohsin Khan and Karim Mezran
Experts
Events
We convene the most important stakeholders on issues of primary concern to the transatlantic community when it comes the Middle East and North Africa, from senior US and Middle East government officials to civil society activists and budding entrepreneurs.
Past events