About the series
The Captains of Industry Series is a platform for senior defense executives to address the public interests their companies serve and the public policies that shape their markets. By engaging the perspective of business leaders about issues at the interface of defense ministries and industries, the series aims to cultivate a constituency for practical solutions to these challenges. Past events include a discussion on redefining leadership with SAIC CEO Nazzic Keene and an exploration of the unremarked story of the aerospace industry's role in the Apollo program.
Upcoming & recent events
Series facilitator

Nonresident Senior Fellow
Subscribe for more events
Sign up for updates from Forward Defense to hear the latest on the trends, technologies, and military challenges shaping tomorrow.
More on defense industry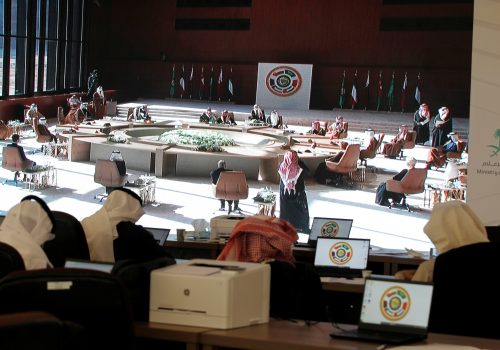 Mon, Apr 5, 2021
Early this year, changing regional power balances drove Qatar and the GCC bloc to a normalization agreement, almost four years after the imposition of an embargo on Qatar. During that time, Qatar and Turkey developed an increasingly close and multifaceted relationship. Although cutting military ties between Qatar and Turkey had been on the original list of demands issued by the Saudi led bloc, don't expect any in Turkey-Qatar relations.
TURKEYSource by Meliha Benli Altunışık