Join us for our upcoming event or re-watch the most recent one by clicking just below!
Thu, Sep 2, 2021
On September 9, Christopher Preble published an article entitled "Measuring the Effectiveness of the War on Terror," in the Ripon Society. Preble wrote, "Nearly 20 years after the start of the US war, it is reasonable to wonder whether the entire undertaking was actually essential to defeating terrorists. Tragically, it might actually have made the […]
In the News by Atlantic Council
Thu, Sep 2, 2021
On September 2, Christopher Preble and co-hosts Melanie Marlowe (CSIS) and Zack Cooper (AEI) discussed Daniel Byman's "The Good Enough Doctrine: Learning to Live with Terrorism" on the War on the Rocks Net Assessment podcast. They debated on whether political leaders can tolerate some level of risk from terrorism in the same way that we […]
In the News by Atlantic Council
Sat, Sep 4, 2021
On September 4, Emma Ashford was quoted in the editor's letter for the new edition of The Week, focusing on the Afghan withdrawal. "The U.S. had searing proof of that in Vietnam, but the shock of 9/11 created a national amnesia that the Bush administration exploited in trying to nation-build Afghanistan, and then, more recklessly, […]
In the News by Atlantic Council
A series of issue briefs questioning a major assumption, or related series of sub-assumptions, underlying US foreign policy.

Wed, Feb 3, 2021
Policymakers should intensify efforts to understand the scope of ambition of other states, focus less on forward deployment and engage in reassurance measures.
Assumptions Testing Series by Emma Ashford

Thu, Mar 4, 2021
Policymakers should cultivate more realistic expectations about the likelihood that their coercive threats will work as intended, evaluate their full costs against their potential benefits, and invest more in deterrence and defense.
Assumptions Testing Series by Erica Borghard
Follow our work on Twitter @ACScowcroft and connect with us using our hashtags #NAEI and #FutureForeignPolicy.
Subscribe
Sign up for a monthly invitation to the New American Engagement Initiative's Future Foreign Policy series events.
A series of succinct and straight-to-the-point memos designed for busy professionals anxious for pragmatic and timely policy options.

Wed, Aug 4, 2021
The United States must review its security sector assistance strategy, which frequently assist security forces that commit abuses against the people they are supposed to be serving, contradicting the United State's espoused mission to promote human rights and democracy.
Reality Check by Aude Darnal, Evan Cooper

Thu, Jun 24, 2021
The core assumptions underpinning US policy in the Middle East—ensuring oil flows, maintaining Israel's security, preventing the rise of a dominant hegemon, and countering terrorism—have been upended by new realities.
Reality Check by Robert A. Manning, Christopher Preble

Mon, Jun 14, 2021
The Biden administration has released an Interim National Security Strategic Guidance (INSSG), a stepping-stone to a full National Security Strategy (NSS). Although this document presents a more realistic vision of the world than the Trump administration's NSS did, the INSSG still contains some questionable assumptions.
Reality Check by Emma Ashford
NAEI Annual Student Competition
NAEI events explore key underlying assumptions that have guided US foreign policy to embrace new perspectives in the way the United States engage with the world. These discussions convene experts from traditionally underrepresented groups in Washington foreign policy circles and those who represent a range of viewpoints.
NAEI produces timely commentaries and short analyses on a wide range of issues to inform and provide the foreign policy community with pragmatic recommendations.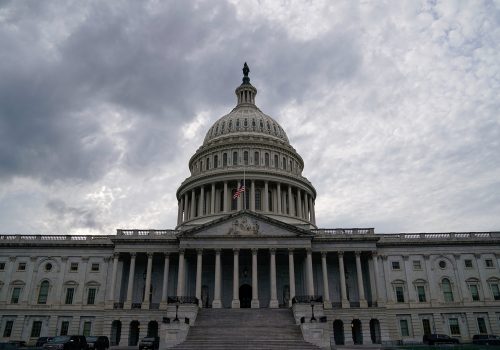 Fri, Apr 16, 2021
What does it say about our system of government that hard truths are not absorbed? This year's Annual Threat Assessment and Global Trends 2040 are blunt about the challenges facing the United States. But the warnings about China should have been heeded a decade or more ago.
New Atlanticist by Mathew Burrows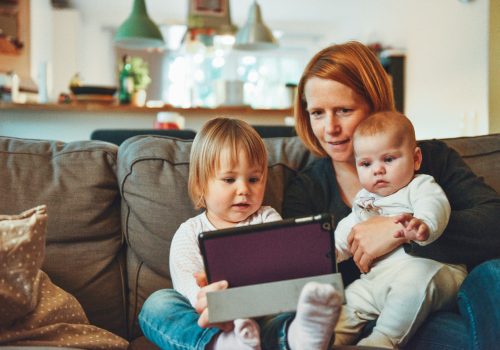 Tue, Mar 16, 2021
There's a silver lining to parenting in a pandemic: It's an education in the core concepts of international relations, as well as a useful reminder that we're all operating in a condition of anarchy. Here's a mom's primer on deterrence, coercion, credibility, and reassurance.
New Atlanticist by Emma Ashford, Erica Borghard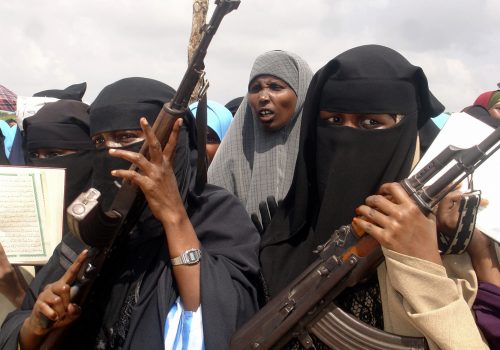 Mon, Mar 8, 2021
There's a disconnect between rhetoric and reality when it comes to women's roles in peacebuilding and development projects because the discussion about women overwhelmingly focuses on them as victims of conflict and political violence without also recognizing them as participants in it. That's a problem.
New Atlanticist by Aude Darnal