Russia is one of the world's most sanctioned countries. By imposing an unprecedented package of sanctions after Russia's invasion of Ukraine this year, the West hoped to make Russia a global economic pariah. There is significant overlap on sectoral sanctions but large discrepancies still exist between jurisdictions' listings of entities and individuals.

The Atlantic Council's new Russia Sanctions Database tracks the level of coordination among Western allies in sanctioning Russian entities, individuals, vessels, and aircraft—and shows where gaps still remain.
How to use this database to reveal sanctions gaps: Click on the check mark (✅) and cross mark (❌) filters at the top of each column. Doing so will build a list of entities/individuals that are sanctioned by one country but not by another.
The seven jurisdictions covered in this database are the United States, the United Kingdom, the European Union, Switzerland, Canada, Australia, and Japan. Data in the database was last updated on January 11, 2023.
Key takeways
Our database now includes nearly 11,500 sanctions against Russia. 78 percent of all sanctions target individuals and around 21 percent of them target entities.
Out of the 1,498 Russian entities in our database, 866 are sanctioned only by the United States. The UK, EU, Canada, Japan, Switzerland, and Australia need to catch up.
The United States has imposed more than 2,600 sanctions against Russia, the highest number so far. It is also the only jurisdiction sanctioning 117 Russian vessels and 17 planes. 
Switzerland has synchronized its sanctions list with the EU's, currently having more than 1,800 sanctions in place. It has a key role in identifying and freezing Russian assets.
Japan has imposed 823 sanctions against Russia since the invasion. Japan will expect West's reciprocal support in case military conflict were to erupt in East Asia.
Sectoral sanctions and export controls against Russia are well coordinated. However, restricting Russian gas imports is challenging for the UK, EU, Switzerland, Canada, and Japan.
Countries spotlight
Japan
Our database now includes Japan. In response to Russia's invasion of Ukraine this year, Tokyo designated more than eight hundred Russian companies and individuals. The response was much more robust than in 2014, when it imposed limited sanctions while hoping to keep warm relations with Moscow.
Similar to Europe, Japan's main constraint when wielding sanctions against Russia is its own energy security. The Japanese government owns stakes in oil and gas projects in Russia, including the Sakhalin 1 and 2 projects. Notably, although Japan has set a price cap on Russian oil in compliance with Group of Seven (G7) sanctions, it has also secured an exemption for oil imports from Sakhalin 2.
Japanese people have shown they are committed to the sanctions policy despite soaring energy prices. However, Prime Minister Kishida will continue to invest time in convincing the Japanese people that the sanctions burden is worth bearing.
Japan's current sanctions policy towards Russia sends a message that Japan appreciates the importance of Western allies' support in case of any military escalation in East Asia. In the near future, Tokyo is likely to synchronize its Russia sanctions policy with the West at a higher level. To this point, Japanese Prime Minister Fumio Kishida has instructed his cabinet to continue sanctioning Russia and support Ukraine.
Switzerland
Switzerland stands out in our sanctions database as a country that generally abstains from harsh sanctions policies, but Russia's invasion of Ukraine was off the charts even for Bern. Since February, Switzerland has ratcheted up its sanctions against Russia by 66 percent, one of the most rapid escalations of sanctions among Western countries.
Although a small country, Switzerland has oversized financial importance for Russia as a popular holding place for assets owned by Russian individuals and entities. So far, Swiss sanctioning authorities have blocked around eight billion dollars of Russian assets. But this is only a fraction of total Russian assets held by Swiss banks. Pressure is mounting on Bern to more quickly identify and freeze the assets of sanctioned Russian entities and individuals.
Since 2014, the logic of Switzerland's sanctions policy has been to prevent the circumvention of EU sanctions via its territory. This year, it is fair to say that Switzerland has gone further because of Russia's blatant invasion of Ukraine. Some have commented that Switzerland's response represents a breach of the country's neutrality. Bern has explained that Switzerland does not supply weapons to either side of the conflict, thus maintaining its neutrality.
Recommendations
Identify sanctions gaps. Our database makes it easy to build a list of entities/individuals that have been sanctioned by one jurisdiction but not others. For example, to identify gaps between the Swiss and EU sanctions, select check mark (✅) in the EU column and cross mark (❌) in the Switzerland column. That creates a shortlist of entities/individuals that are sanctioned by the EU but not by Switzerland. Apply the same strategy for any two or more countries to find out where the gaps are.
Sanction subsidiaries too. Looking at the visuals above, one thing stands out: The United States imposes the highest number of sanctions against Russian entities, while other jurisdictions tend to designate mostly individuals. One explanation is that when the United States designates an entity, it goes after subsidiaries too. For example, as shown in the database above, all six jurisdictions sanctioned Joint Stock Company Sberbank, but only the United States sanctioned Sberbank's forty-two subsidiaries. By adding subsidiaries to their sanctions lists, US partners could enhance the multilateral sanctions regime and the enforcement of it.
Sort lists by "theme." Now that all jurisdictions have increased the number of sanctions exponentially, they should also better organize their lists. As shown in the sanctions lists underneath the database, US lists indicate which intersection of issues justifies every sanction, be it Russia and energy security or Russia and cybersecurity. Most other countries' lists included in this database tend to focus on Russia but lack any thematic breakdown. If all sanctioning authorities added a thematic focus to Russia sanctions programs, that system could be helpful in organizing and making ever-growing Russia sanctions lists more legible to counterparts and to the private-sector practitioners who are responsible for implementing the sanctions.
Authors: Maia Nikoladze, Charles Lichfield
Data source: Castellum.AI
Related content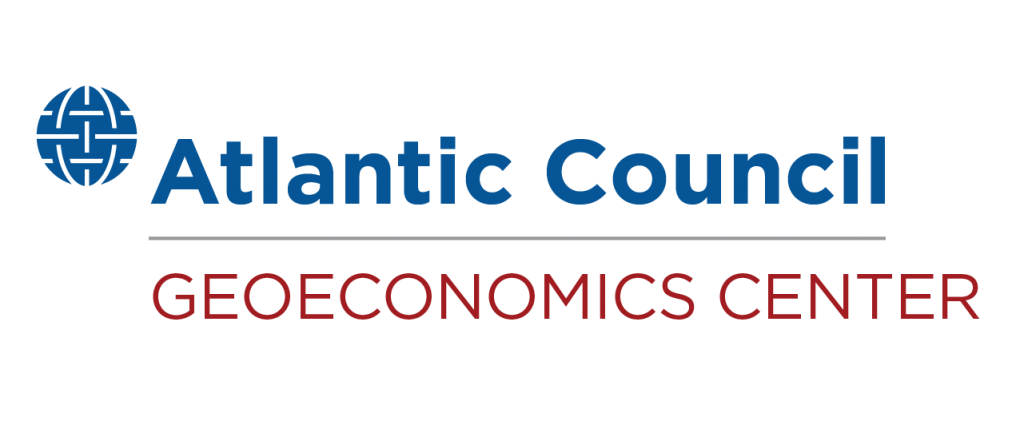 At the intersection of economics, finance, and foreign policy, the GeoEconomics Center is a translation hub with the goal of helping shape a better global economic future.