Key Highlight
Timely commentary and analysis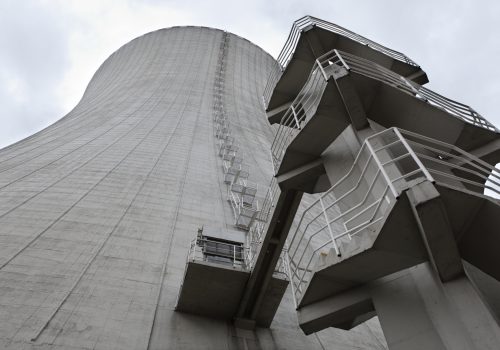 Mon, Jun 28, 2021
Recent reports of Russian intelligence operations in the Czech Republic in 2014 have escalated tensions between the two countries, directly affecting the Czech government's plans for the future development of its nuclear sector. In light of this changing dynamic, President Biden should work to support Czech energy security and act to weaken Russia's position in Central and Eastern European nuclear power markets.
EnergySource by Robert F. Ichord, Jr.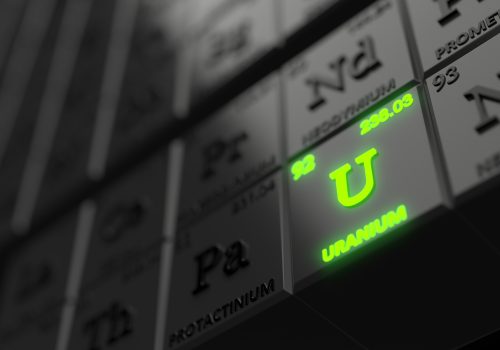 Fri, Feb 19, 2021
Lack of a long-term, reliable source of high-assay low-enriched uranium (HALEU) fuel represents a critical risk to the deployment of advanced reactors, which could be a key source of carbon-free electricity in the future. However, a HALEU fuel bank could resolve the conundrum facing advanced reactor developers and potential HALEU fuel suppliers by supporting the production of HALEU for advanced reactors and resolving the uncertainty faced by reactor developers and their potential customers and sources of financing.
EnergySource by Stephen S. Greene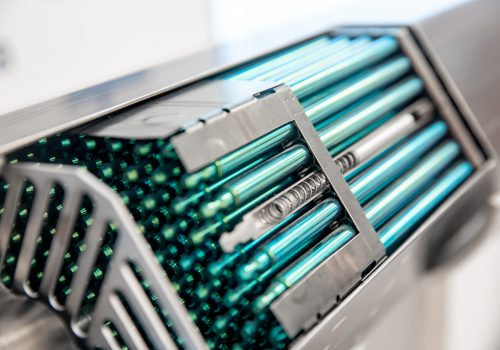 Fri, Feb 12, 2021
Over the past five years, the United States has made meaningful progress in the development of advanced nuclear reactor designs critical to keeping the country on the cutting edge of nuclear technology. These positive trends signal a growing need for the Department of Energy to address a key challenge that many reactor developers face as they move toward deployment: the lack of a reliable source of high-assay low-enriched uranium fuel.
EnergySource by Ambassador Thomas Graham, Jr. and Admiral Richard Mies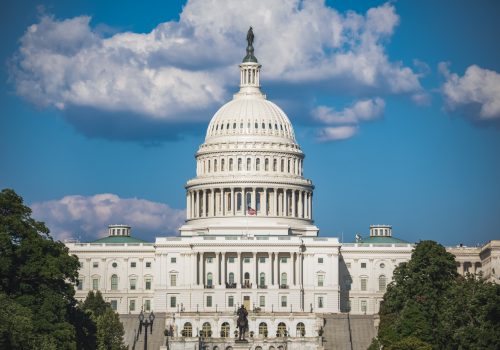 Wed, Dec 9, 2020
The American Nuclear Infrastructure Act serves as an encouraging step towards greater US nuclear competitiveness on the global stage. This piece of legislation bolsters the current fleet of nuclear plants, saves and creates US jobs, promotes the development of advanced nuclear technologies, and rebuilds the US high-tech export economy. Forward-thinking and bipartisan, the law has garnered support from both Democrats and Republicans and aligns with the incoming Biden-Harris Administration's climate policy goals.
EnergySource by Amy C. Roma
In-depth research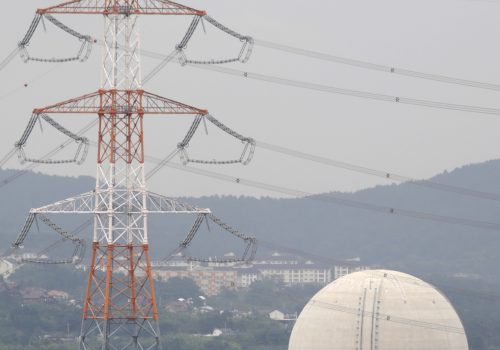 Tue, Mar 2, 2021
Although nuclear power is a key component in US and South Korean electricity generation, the nuclear energy industry in both countries is struggling. Research and development, bilateral trade, and the sale of nuclear energy technologies to third countries represent opportunities for bilateral cooperation that will strengthen both country's nuclear energy industries.
Report by Stephen S. Greene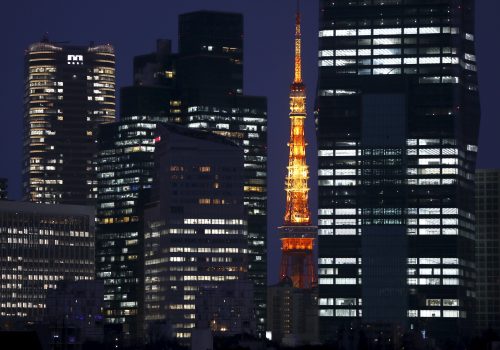 Mon, Nov 30, 2020
Atlantic Council Global Energy Center senior fellow Dr. Phyllis Yoshida discusses the unintended consequences of Japan's decision to decommission part of its nuclear reactor fleet in her new report.
In-Depth Research & Reports by Phyllis Yoshida

Mon, Sep 14, 2020
The US Department of Defense (DOD) has the potential to play a significant role bringing advanced reactor technology to demonstration and, ultimately, commercialization. Possible US military applications of advanced reactors—especially micro nuclear reactors (MNRs)—include deployment to remote bases that are challenging to supply with fuel; power systems for directed-energy weapons; and nuclear energy systems for space flight and off-world bases. This issue brief explores the challenges and opportunities inherent in DOD's procurement of MNRs.
In-Depth Research & Reports by Dr. Robert F. Ichord, Jr. and Dr. Jennifer T. Gordon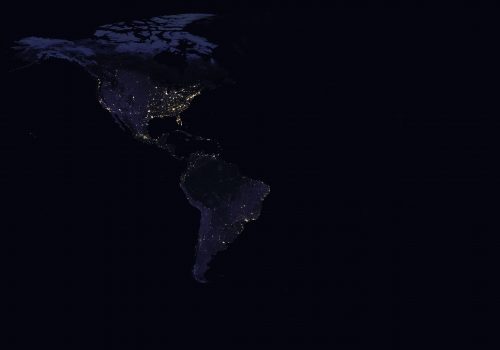 Fri, Mar 6, 2020
The Western Hemisphere is full of potential and we have the opportunity to galvanize it into an energy powerhouse. This new US energy strategy for the Western Hemisphere will help raise the global competitiveness of the hemisphere, advance its shared prosperity, and improve national and energy security as a result.
Report by David L. Goldwyn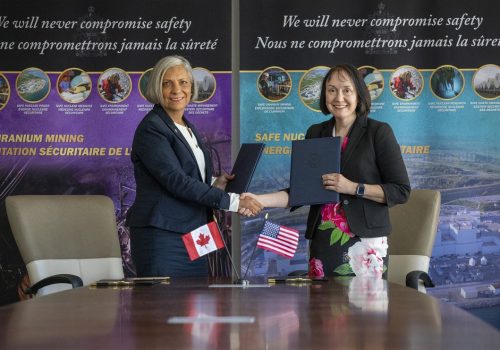 Thu, Jan 9, 2020
The United States and its allies in civil nuclear cooperation have struggled in recent years to compete against state-owned nuclear enterprise exports. Since nuclear energy agreements establish decades' long relationships between the vendor and purchasing countries, and the United States and its allies wish to export their high safety and nonproliferation standards along with technologies, it is vital that the United States regains its position of global leadership on nuclear energy exports. As Russia and China seek out third-party countries with demand for nuclear energy, can the United States and its allies determine how to cooperate on co-financing agreements and become greater than the sum of their parts?
Issue Brief by Jennifer T. Gordon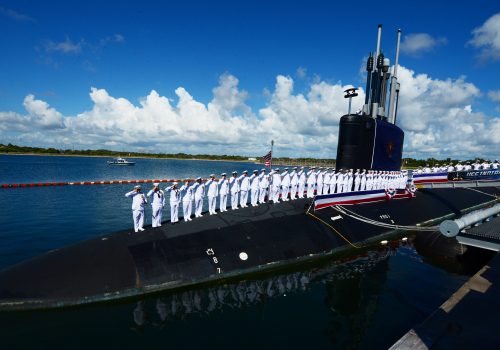 Mon, Oct 14, 2019
Based on conservative estimates of the value it provides due to human capital, dependability of the energy supply, vibrancy of the supply chain, and contributions to green power—the civilian nuclear energy industry contributes at least $42.4 billion annually to the pursuit of US national security priorities.
Issue Brief by Dr. Robert F. Ichord, Jr. and Bart Oosterveld
For more on US nuclear energy leadership, read the Nuclear Task Force report
Learn more about our nuclear energy work
Nuclear energy at the 2021 Atlantic Council Global Energy Forum
Nuclear energy events