Tue, Oct 13, 2020
Policy actions like these are a continuation of a foreign policy toward Iran that appears characterized by spite rather than achievable policy ends.
IranSource by Brian O'Toole

Tue, Oct 6, 2020
After weeks of delays, the US and EU have finally imposed sanctions on the Lukashenka regime in response to the flawed August 2020 Belarus presidential election and crackdown on protests.
UkraineAlert by Anders Åslund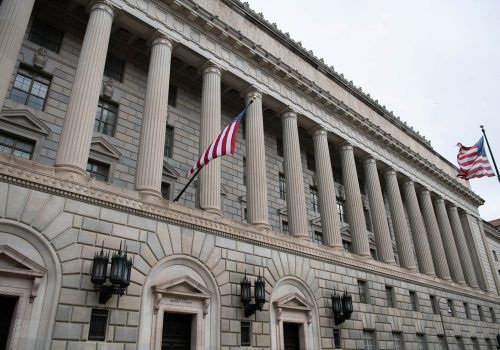 Mon, Sep 14, 2020
The Department of Commerce's actions could deliver a significant blow to Huawei, but they also merit attention for the resulting compliance challenges and burdens facing industry.
New Atlanticist by Annie Froehlich
Programs


The Global Business & Economics Program's
Economic Sanctions Initiative is galvanizing the transatlantic private and public community to stimulate thinking on economic sanctions and improve their design and implementation process.