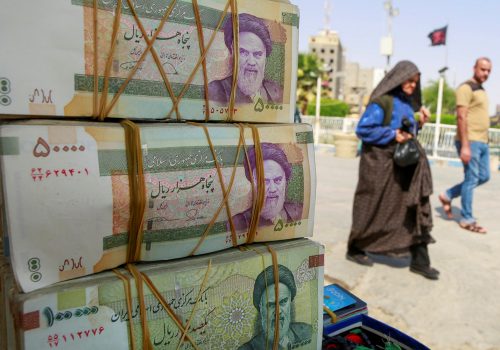 Mon, Nov 4, 2019
Ilhan Omar is spot on that sanctions are not a one-size fits all solution to the United States' problems. But her critique of sanctions as a failed tool in the foreign policy playbook misses the mark.
New Atlanticist by Brian O'Toole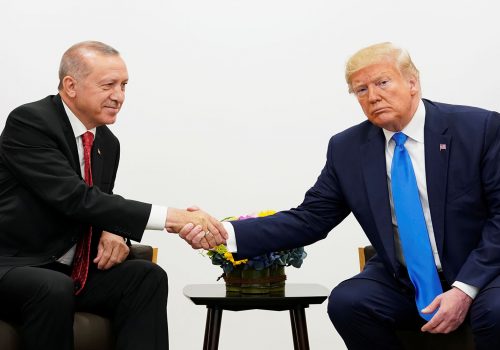 Tue, Oct 15, 2019
It is hard to take seriously threats by the US government to ruin the Turkish economy when Trump himself gave this green light in the first place. Under such circumstances, sanctions have almost no chance of succeeding in putting this genie back in the bottle.
New Atlanticist by Brian O'Toole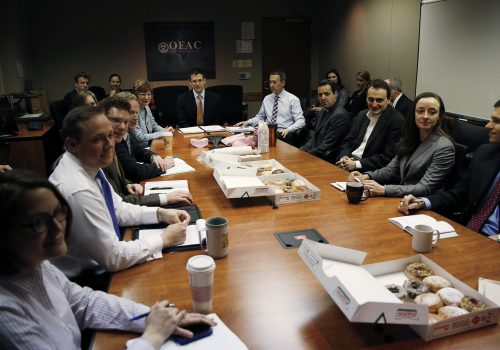 Sun, Sep 22, 2019
Sanctions allow a US president to exercise power unilaterally and often expeditiously. They are often one of the few middle grounds between war and words.
Feature by Brian O'Toole and Samantha Sultoon
Programs


The Global Business & Economics Program's
Economic Sanctions Initiative is galvanizing the transatlantic private and public community to stimulate thinking on economic sanctions and improve their design and implementation process.