Issue Spotlight: Resilience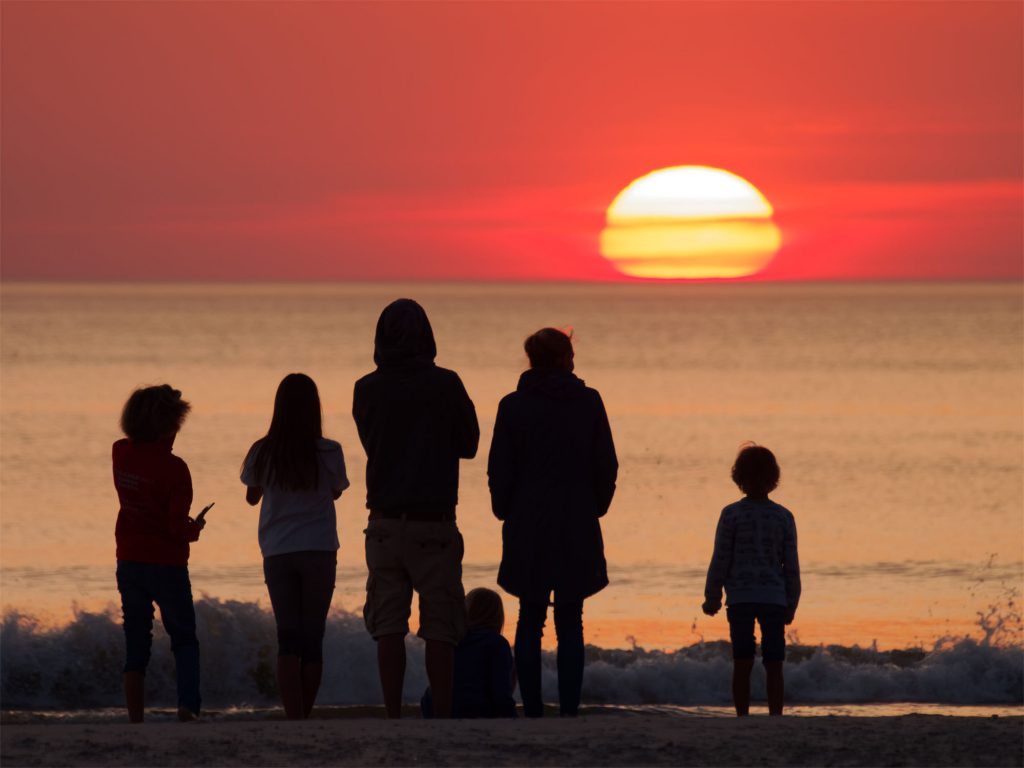 Resilience
The growing threats of climate change, migration, natural disasters, and spillover from violent conflict are forcing policy makers to focus on the resilience of their societies and institutions. While not all crises can be avoided, societies can be made more resilient through proper preparation before, during, and after a disaster or shock occurs.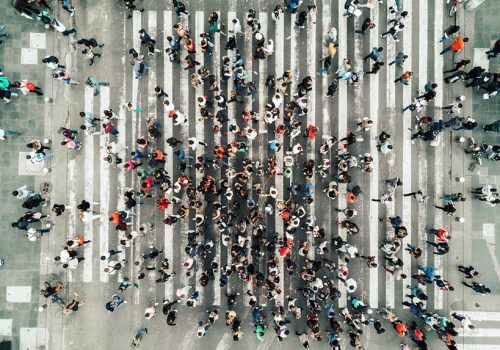 Thu, Jun 6, 2019
At the Adrienne Arsht-Rockefeller Foundation Resilience Center, with our partners, we will fight for that clarity and imagination and do all we can to meaningfully improve people's lives and build a more resilient world. 
Read More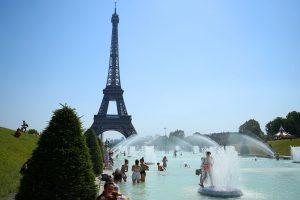 Fri, Aug 30, 2019
Paris is certainly a leader in the effort to confront climate change and has pledged to be carbon neutral by 2050; it recently released a comprehensive "urban cooling strategy" to prepare for the extreme heat that has cost lives and livelihoods in the recent past.
New Atlanticist by Kathy Baughman McLeod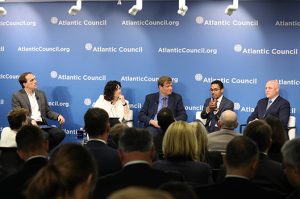 Mon, Apr 29, 2019
"We had to build the city back and we had to really start thinking about the notion of resilience," Mitch Landrieu said.
New Atlanticist by Ashish Kumar Sen
Commentary and analysis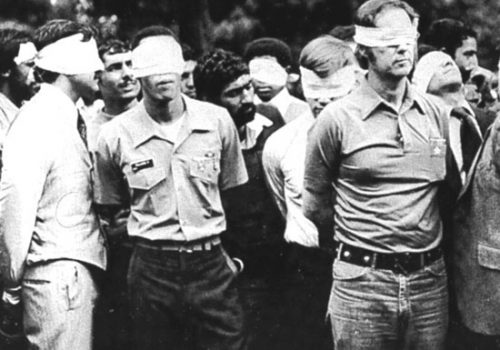 Fri, Nov 1, 2019
After forty years, the evidence should be clear to even the most benighted. The hostage-taking of 1979-1981 was an unmitigated disaster for Iran and its people.
IranSource by John Limbert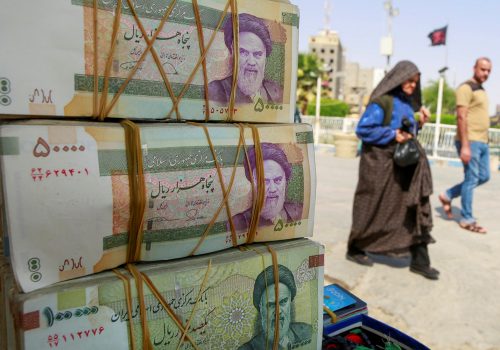 Mon, Nov 4, 2019
Ilhan Omar is spot on that sanctions are not a one-size fits all solution to the United States' problems. But her critique of sanctions as a failed tool in the foreign policy playbook misses the mark.
New Atlanticist by Brian O'Toole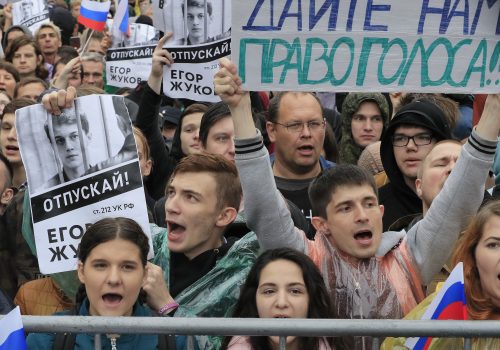 Mon, Oct 28, 2019
Amid a summer of protest and Vladimir Putin's declining popularity, Ksenia Kirillova looks at the Russian protests victories, weaknesses, and next steps.
Issue Brief by Ksenia Kirillova
In-depth research and reports
Flagship events
Watch one of the highlights from NATO Engages: The Alliance at 70
Atlantic Council in the news
From the Atlantic Council's Blogs
Spotlight: Rafik Hariri Center & Middle East Programs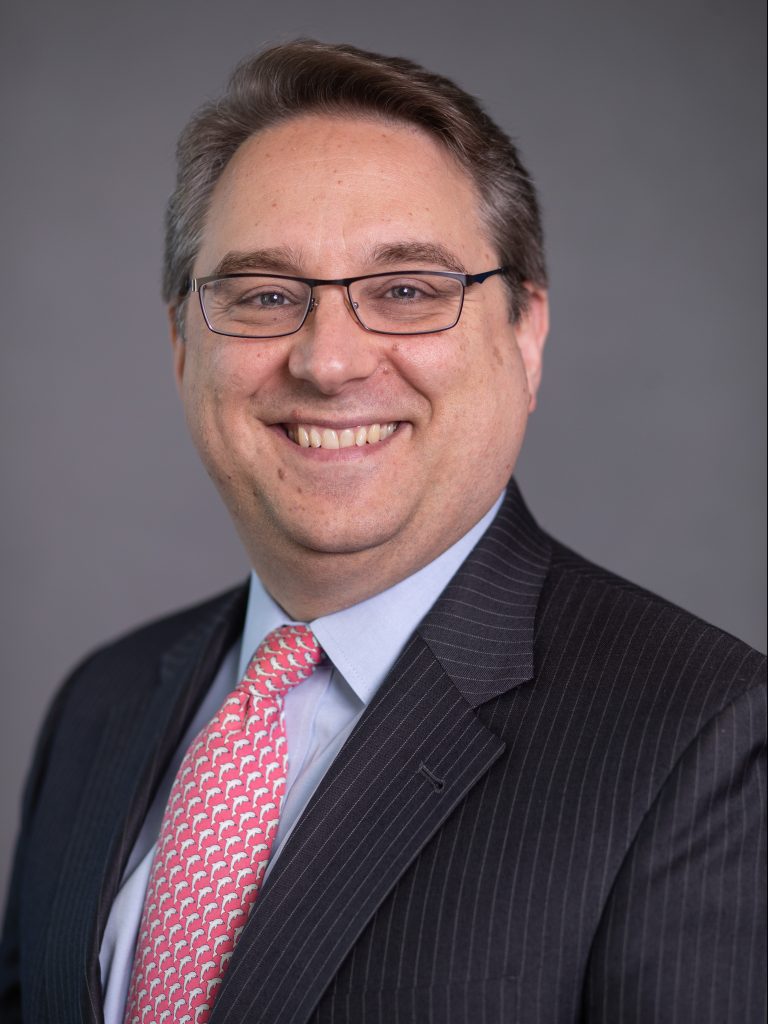 Director
William Wechsler
William F. Wechsler is director for Middle East Programs at the Atlantic Council and director of the Rafik Hariri Center for the Middle East. Wechsler's most recent government position was Deputy Assistant Secretary of Defense for Special Operations and Combatting Terrorism. He advised multiple Secretaries and helped coordinate interagency policies on a wide range of direct and indirect actions.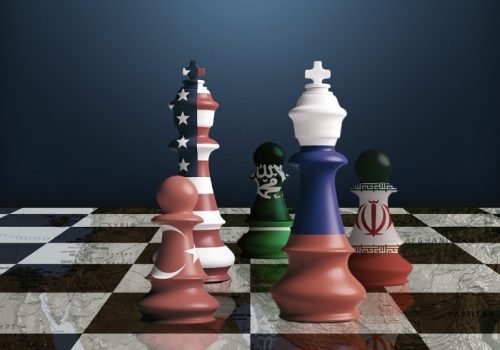 Tue, Oct 8, 2019
The idea of a 'Russian resurgence' in the Middle East set against a perceived American withdrawal has captured the attention of policymakers and scholars alike, warranting further examination.
Read More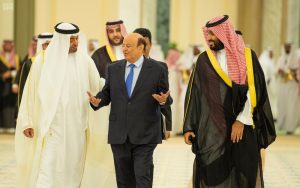 Thu, Nov 7, 2019
On Tuesday, November 5, the Hadi government signed a power-sharing agreement with southern separatists in Riyadh. The separatists and Hadi-led Yemen Government are backed by the Saudi-led coalition in Yemen, specifically by the United Arab Emirates. Infighting between them further fractured the civil war in August when the separatists seized Aden from Saudi-led forces. It […]
MENASource by MENASource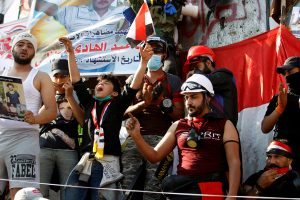 Tue, Nov 5, 2019
At their core, the problems in Iraq and Lebanon are the same as those in Iran, as they are in Egypt, Syria, Algeria and elsewhere in the Middle East: castes of entrenched, corrupt and incompetent rulers lord over young populations yearning for better lives.
IranSource by Borzou Daragahi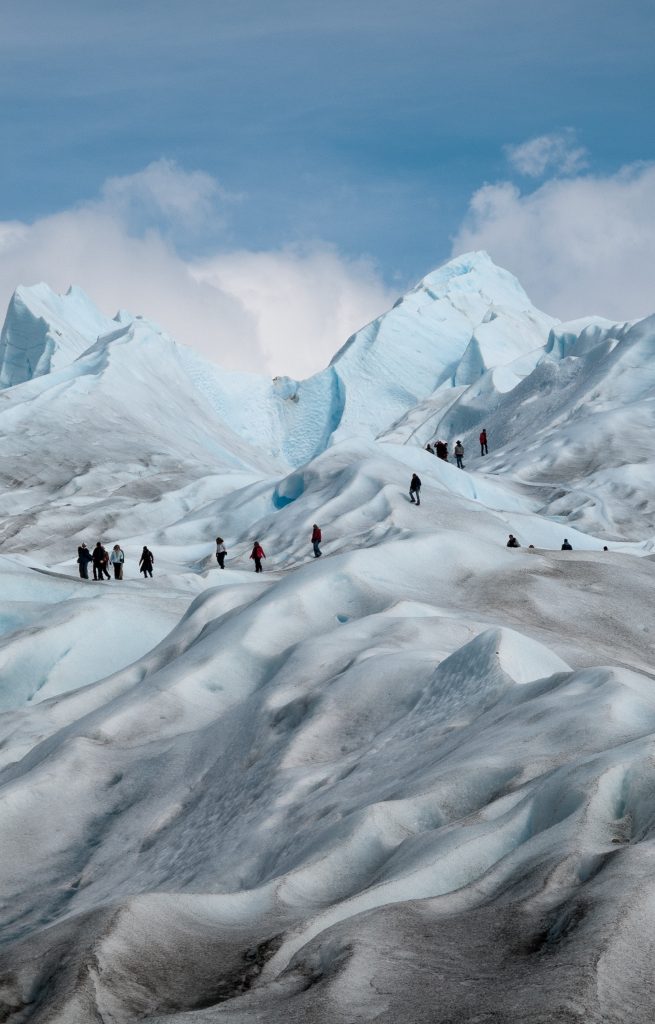 Critical Issues
Resilience
The growing threats of climate change, migration, natural disasters, and spillover from violent conflict are forcing policy makers to focus on the resilience of their societies and institutions. While not all crises can be avoided, societies can be made more resilient through proper preparation before, during, and after a disaster or shock occurs.

READ MORE
Disinformation
The rise of the internet and online social networks has altered the scope and scale at which people access, consume, and communicate information. But the same technologies that have democratized access to information have also enabled malicious actors who seek to undermine our democratic values and processes. Disinformation is false or misleading information spread with the intention to deceive.

READ MORE
NATO
NATO is the bedrock of transatlantic security, encompassing nearly thirty democracies across North America and Europe. Created to defend against the Soviet Union, the Alliance today protects member states against conventional attack, engages in peacekeeping and stabilization operations, and leads counterterrorism and piracy efforts. NATO works with partner countries around the world and continues to promise an "open door" for countries to become members if they fulfill the Alliance's democratic and operational standards.

READ MORE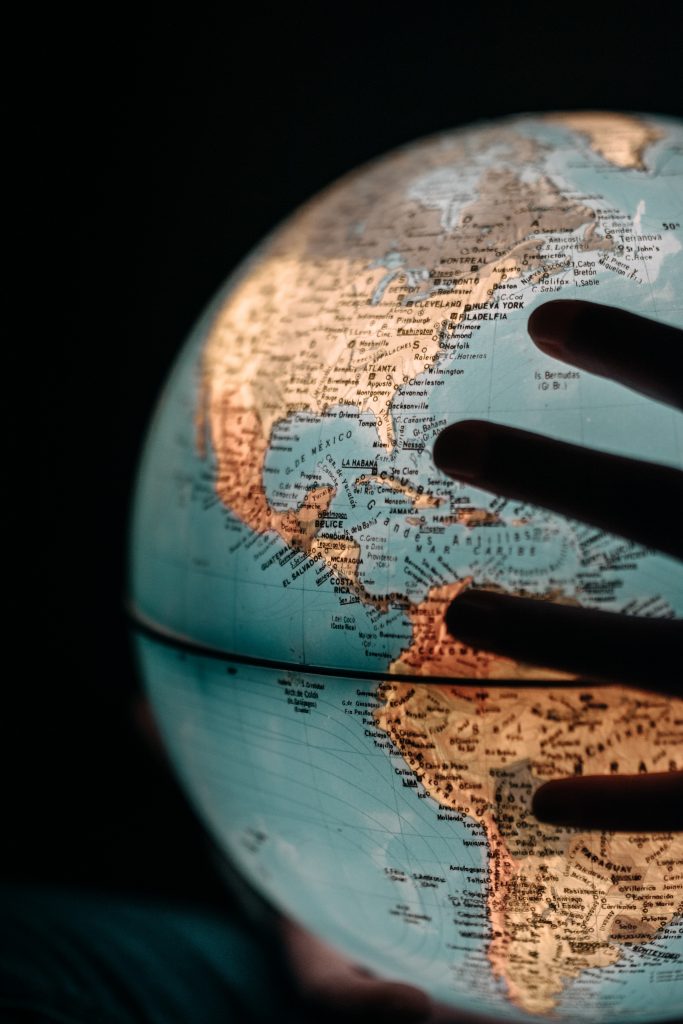 Critical Regions
Africa
A continent of fifty-four nations, Africa holds vast opportunity and promise. Its 1.2 billion population is expected to double by 2050 and become the world's largest region. Alongside this demographic boom, Africa is home to almost half the world's fastest-growing economies as its leaders are taking steps to expand the movement of goods, people, and capital within the continent. Demand for democracy is high and protest movements have proven that citizen activism can unseat consolidated African strongmen.

READ MORE
Europe & Eurasia
Stretching from the shores of the Atlantic to the mountains of Central Asia, the European and Eurasian landmass contains both some of the most stable and wealthy countries in the world, as well as some of the poorest and those led by repressive regimes. After centuries of devastating conflicts, new institutions and organizations for economic, political, and security integration provide an opportunity to bring stability

READ MORE
Middle East
Stretching from the Western Mediterranean to the Indian Ocean, the Middle East continues to be a region struggling with violent conflict, political repression, and poor development. Numerous pro-democracy protest movements, a burgeoning youth population, and efforts to reform governments and lessen economic dependence on oil, however, are causes for optimism. The United States and the international community must remain engaged with the region to provide support for these positive moves and to address the many remaining challenges.

READ MORE