Issue Spotlight: Venezuela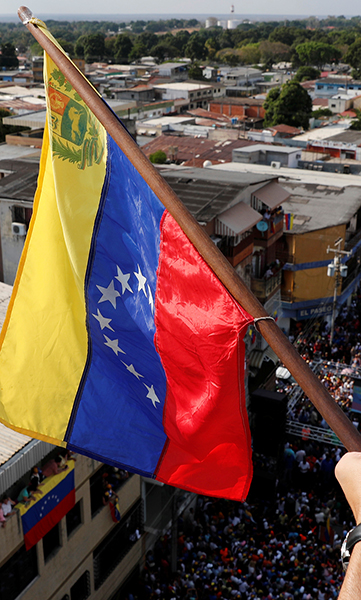 Venezuela
Once a thriving democracy, Venezuela today is in one of its darkest times in history. Years of economic mismanagement, cronyism, and democratic erosion, further fueled by hyperinflation, power cuts, and shortages of food and medicine, have triggered a humanitarian and migration crisis with reverberations across Latin America and beyond.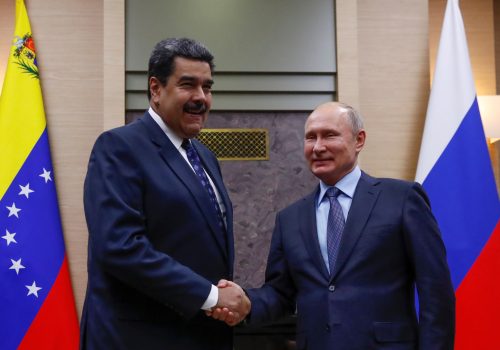 Thu, Sep 12, 2019
Venezuela is suffering one of the world's worst humanitarian crisis in recent memory, Russia has become a key actor that has provided a lifeline of support to Maduro and his cronies. Today, Russia's efforts to prop up Nicolás Maduro have been a relatively low-cost, but high-reward strategy for Moscow to sow further instability in the United States' own hemisphere.
Read More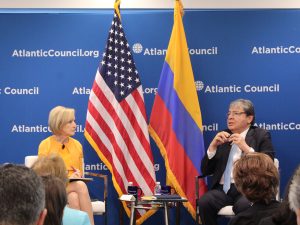 Tue, Jul 16, 2019
"We are receiving Venezuelans with a sense of solidarity."
New Atlanticist by David A. Wemer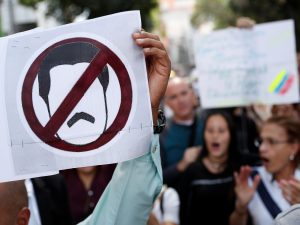 Thu, Jan 10, 2019
The Adrienne Arsht Latin America Center's infographic depicts the illegitimacy of Maduro's new term, his first-term results, and options for the road ahead.
Article by Adrienne Arsht Latin America Center
Commentary and analysis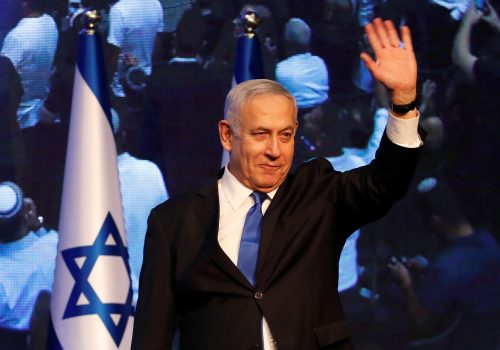 Tue, Sep 17, 2019
Results were disappointing for the incumbent, Prime Minister Benjamin Netanyahu, but still inconclusive. The next phase promises to be no less tortuous.
New Atlanticist by Shalom Lipner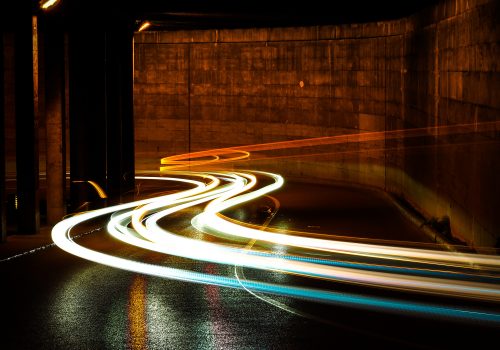 Thu, Sep 12, 2019
It's a big step forward in our long-term strategy to transform into a more digitally-focused organization that incorporates technology into every aspect of our work—research insights, convenings, communication, and collaboration
Blog Post by Andrew R. Marshall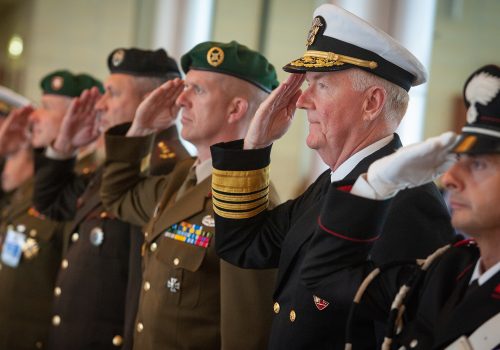 Fri, Sep 13, 2019
The commander of US Naval Forces Europe and Africa and NATO Allied Joint Force Command Naples argues that "a strong alliance of navies will enable us all to maintain the most basic human rights: freedom and safety."
New Atlanticist by Adm. James G. Foggo III
Upcoming events
Watch highlights from the Atlantic Council's 2019 Distinguished Leadership Awards
Atlantic Council in the news
From the Atlantic Council's Blogs
Spotlight: Future Europe Initiative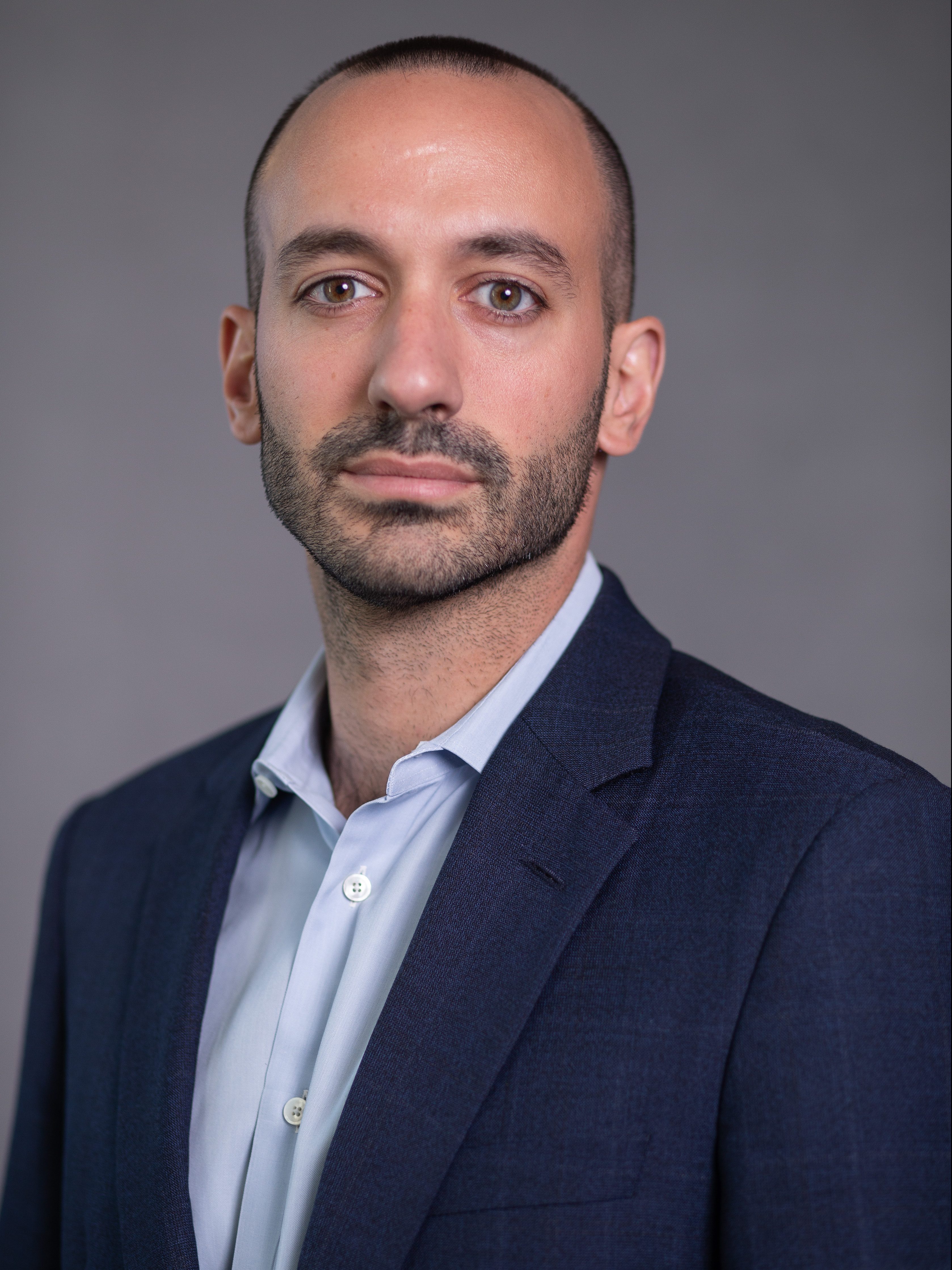 Director
Benjamin Haddad
Benjamin Haddad is an expert in European politics and transatlantic relations. Before moving to the Atlantic Council, he was a fellow at Hudson Institute in Washington DC. His work has notably advocated for transatlantic unity in the face of Russian aggression, greater European responsibility, and investment on strategic matters.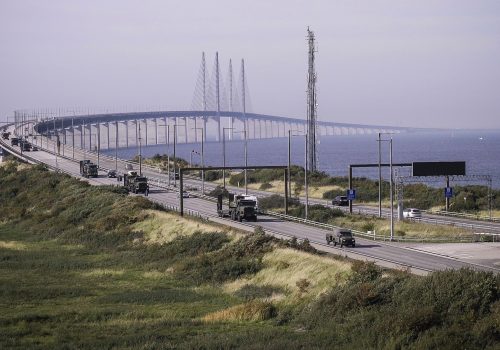 Fri, Sep 20, 2019
As Northern Europe finds itself on the front line of systemic great-power competition it has the consider three main challenges: an assertive Russia, changing dynamics in the transatlantic link and the development of a European defense. This present a unique window of opportunity to develop a comprehensive regional approach, bringing together the Baltic Sea, the North Atlantic and the Arctic.
Read More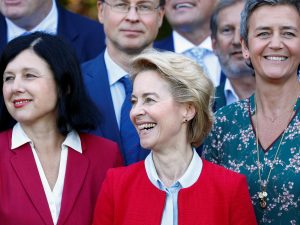 Wed, Sep 18, 2019
The selection process and presentation have been received relatively well and signal a new Commission leadership adept at messaging and politics. But questions remain whether Ursula von der Leyen can make the complex Commission work
New Atlanticist by Olivier-Rémy Bel and Jörn Fleck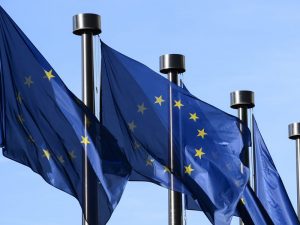 Wed, Sep 18, 2019
The new European Commission will take office on November 1, 2019, at a time of intensifying great power competition and new strain for transatlantic relations. This memo gathers the contributions of several Atlantic Council experts on a variety of issues such as defense, foreign policy, trade, and energy policy
Issue Brief by Benjamin Haddad and Jörn Fleck (Eds)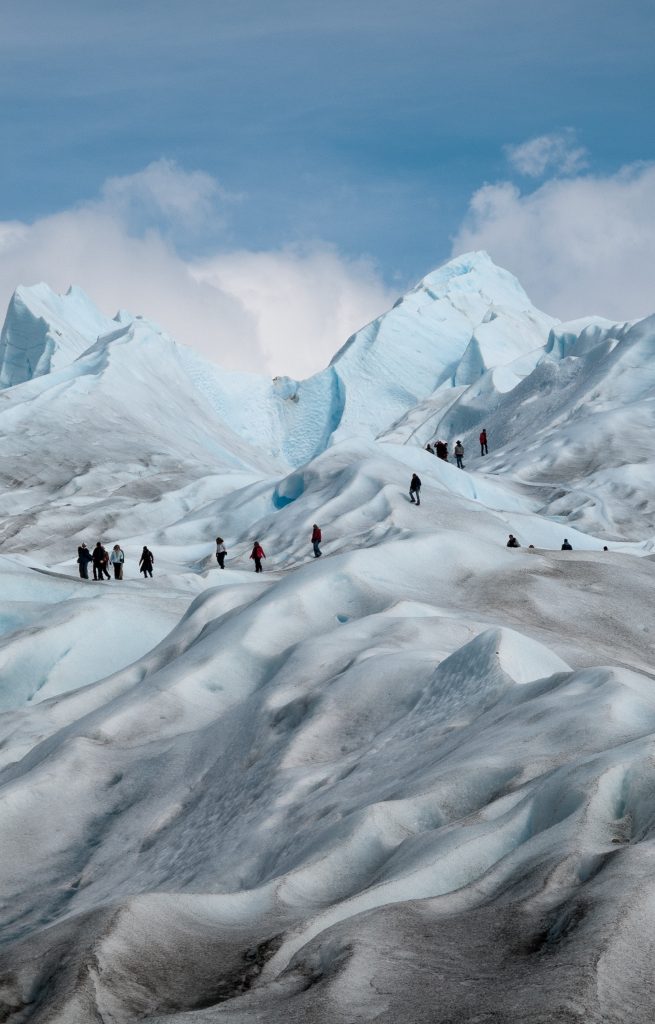 Critical Issues
Resilience
The growing threats of climate change, migration, natural disasters, and spillover from violent conflict are forcing policy makers to focus on the resilience of their societies and institutions. While not all crises can be avoided, societies can be made more resilient through proper preparation before, during, and after a disaster or shock occurs.

READ MORE
Disinformation
The rise of the internet and online social networks has altered the scope and scale at which people access, consume, and communicate information. But the same technologies that have democratized access to information have also enabled malicious actors who seek to undermine our democratic values and processes. Disinformation is false or misleading information spread with the intention to deceive.

READ MORE
NATO
NATO is the bedrock of transatlantic security, encompassing nearly thirty democracies across North America and Europe. Created to defend against the Soviet Union, the Alliance today protects member states against conventional attack, engages in peacekeeping and stabilization operations, and leads counterterrorism and piracy efforts. NATO works with partner countries around the world and continues to promise an "open door" for countries to become members if they fulfill the Alliance's democratic and operational standards.

READ MORE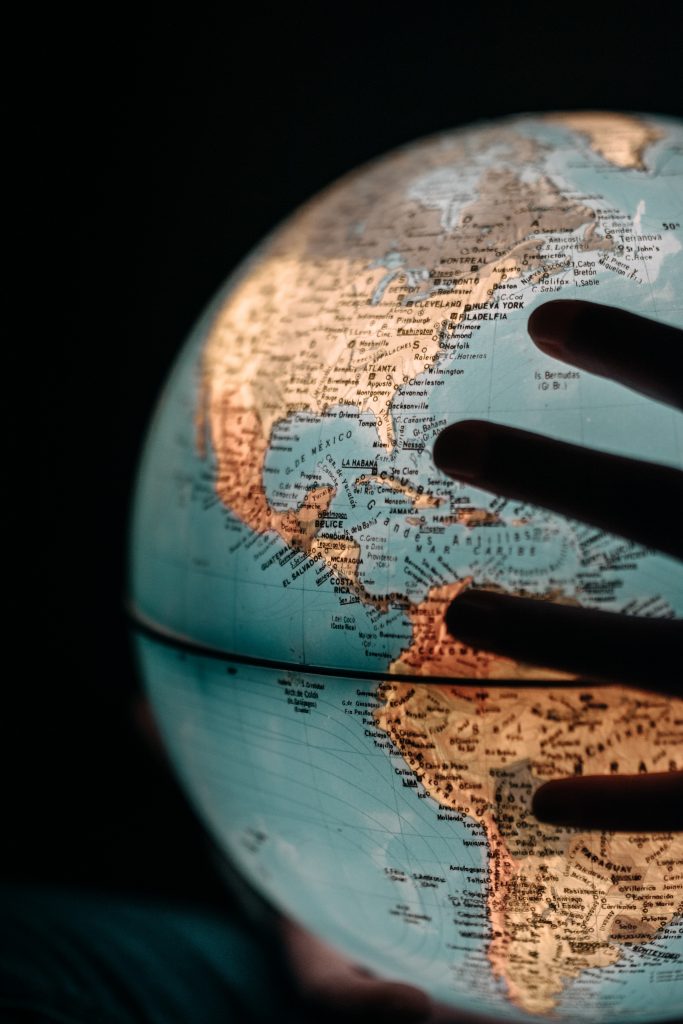 Critical Regions
Africa
A continent of fifty-four nations, Africa holds vast opportunity and promise. Its 1.2 billion population is expected to double by 2050 and become the world's largest region. Alongside this demographic boom, Africa is home to almost half the world's fastest-growing economies as its leaders are taking steps to expand the movement of goods, people, and capital within the continent. Demand for democracy is high and protest movements have proven that citizen activism can unseat consolidated African strongmen.

READ MORE
Europe & Eurasia
Stretching from the shores of the Atlantic to the mountains of Central Asia, the European and Eurasian landmass contains both some of the most stable and wealthy countries in the world, as well as some of the poorest and those led by repressive regimes. After centuries of devastating conflicts, new institutions and organizations for economic, political, and security integration provide an opportunity to bring stability

READ MORE
Middle East
Stretching from the Western Mediterranean to the Indian Ocean, the Middle East continues to be a region struggling with violent conflict, political repression, and poor development. Numerous pro-democracy protest movements, a burgeoning youth population, and efforts to reform governments and lessen economic dependence on oil, however, are causes for optimism. The United States and the international community must remain engaged with the region to provide support for these positive moves and to address the many remaining challenges.

READ MORE