As the global community continues to grapple with COVID-19 (coronavirus), the Atlantic Council is open for business. All business, meetings, and events, however, are occurring virtually. For more information, please view a statement from our President and CEO.
Coronavirus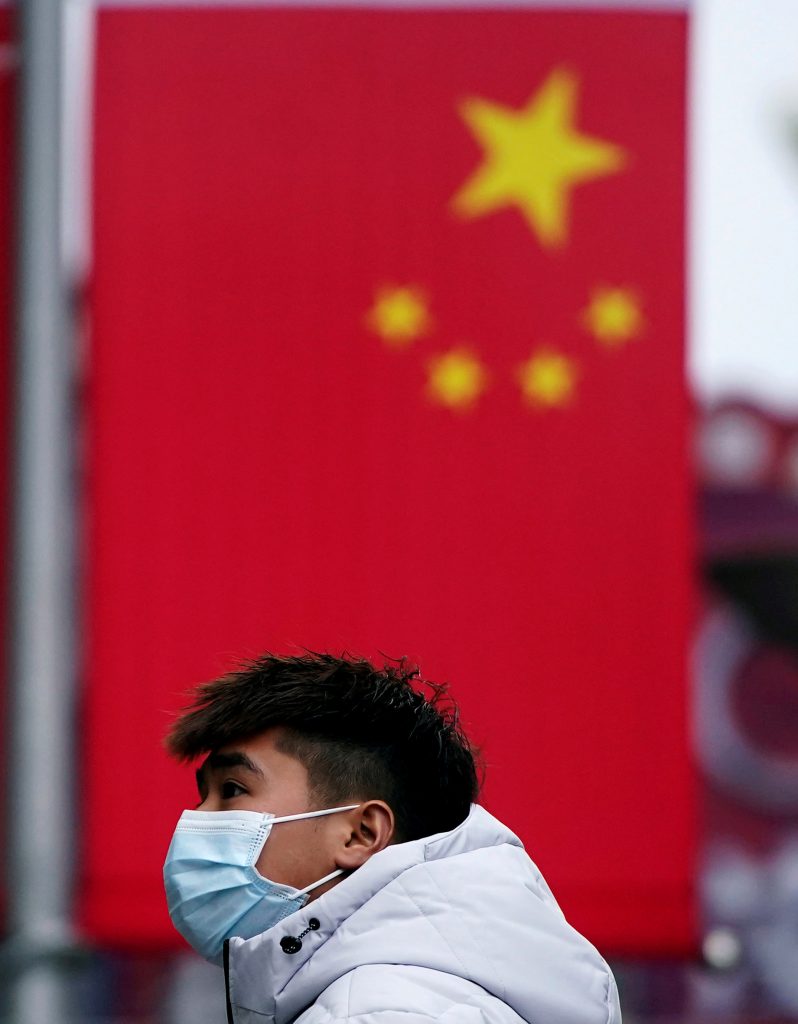 A global crisis
While global policymakers race to contain the new coronavirus strain, the outbreak has already disrupted world travel and supply chains. The crisis is challenging the strength of societies and could imperil economic growth throughout the world.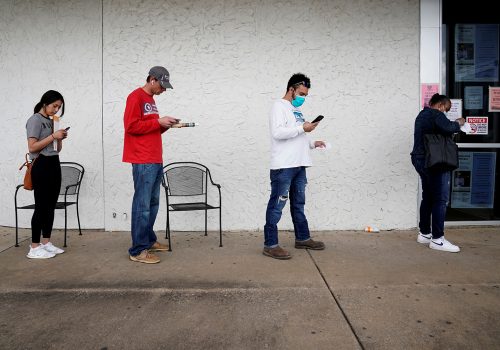 Fri, Jun 12, 2020
While the White House cheered the surprising jobs numbers on June 5, many Americans—especially people of color, women, lower-skilled workers, young people, or rural residents—remain out of work and left behind by this nascent recovery.
Read More

Mon, Jun 1, 2020
This year, the Caribbean must not only prepare for devastating storms, but also confront COVID-19, stretching scarce financial resources even thinner.
New Atlanticist by Larry Luxner

Thu, May 28, 2020
While the EU coronavirus recovery plan is a good step toward more fiscal cohesion, it is nowhere near fostering a fiscal union.
New Atlanticist by Hung Tran
Commentary and analysis

Mon, Jun 29, 2020
While the USMCA preserves free-trade flows among the three member countries, its use by the United States as a template for future trade negotiations, starting with the EU and the United Kingdom, would have a far-reaching effect on future developments of world trade.
New Atlanticist by Hung Tran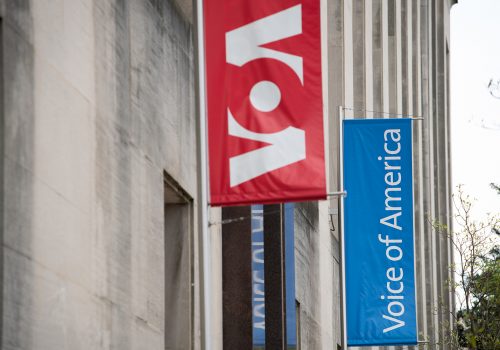 Tue, Jun 23, 2020
One of the most effective tools for explaining America and its best values to the world may vanish. But you don't advance freedom by dismantling free institutions or a free press. You advance it by empowering them.
New Atlanticist by Josh Lipsky, Daniel Fried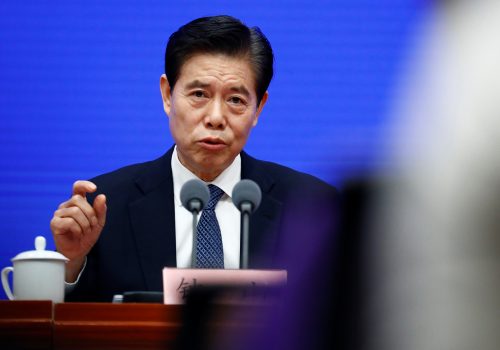 Mon, Jun 8, 2020
So far, many developing countries have avoided the worst effects of the virus. But it may be only a matter of time before underdeveloped health systems are overwhelmed. China can make a big difference by accelerating debt relief. But it is not clear whether Beijing is prepared to act under any motivation beyond the bottom-line concerns of its own lending institutions.
New Atlanticist by Jeremy Mark
In-depth research and reports
Flagship events
The Atlantic Council's Global Energy Forum is the go-to conference on the geopolitics of the energy transformation, where energy and foreign policy leaders come together to set the energy agenda for the year and examine the longer-term geopolitical and geo-economic implications of the changing energy system. Held in Abu Dhabi 10-12 January under the patronage of His Highness Sheikh Mohammed Bin Zayed Al Nahyan, Crown Prince of Abu Dhabi and Deputy Supreme Commander of the United Arab Emirates Armed Forces, the forum is held in partnership with the UAE Ministry of Energy and Industry, ADNOC, and Mubadala, and is part of the Abu Dhabi Sustainability Week.

From the Atlantic Council's Blogs
Foresight, Strategy, and Risks Initiative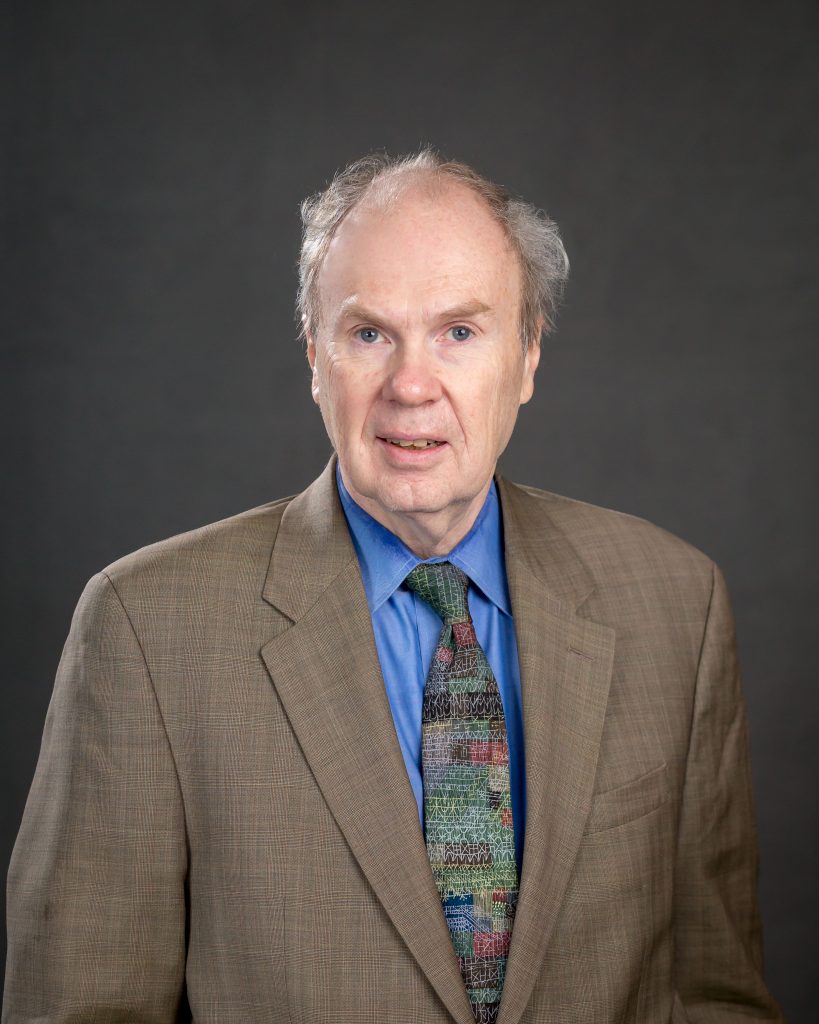 Mathew J. Burrows
Director
Dr. Mathew J. Burrows serves as the director of the Atlantic Council's Foresight, Strategy, and Risks Initiative in the Scowcroft Center for Strategy and Security. He was appointed counselor to the National Intelligence Council (NIC) in 2007 and director of the Analysis and Production Staff (APS) in 2010.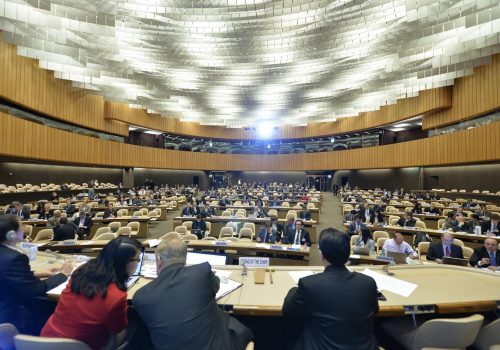 Fri, Mar 27, 2020
AI's increasing range of applications are having real-world consequences, both positive and negative. Those consequences, in turn, have animated spirited and at times emotional debates about how governments can craft policies to come to grips with a world increasingly shaped by AI.
Read More

Wed, Oct 30, 2019
Our conclusion in 2016's Global Risks 2035 was that state-on-state conflict posed a bigger threat than terrorism. In the two years since, the post-Cold War order has continued to unravel without a "new normal" emerging.
Atlantic Council Strategy Paper Series by Mathew J. Burrows

Wed, Apr 3, 2019
As the rivers produced by the Himalayas and other mountain ranges on the Plateau are under increasingly serious pressure, water insecurity threatens much of the continent's peace and security.
Report by Peter Engelke and David Michel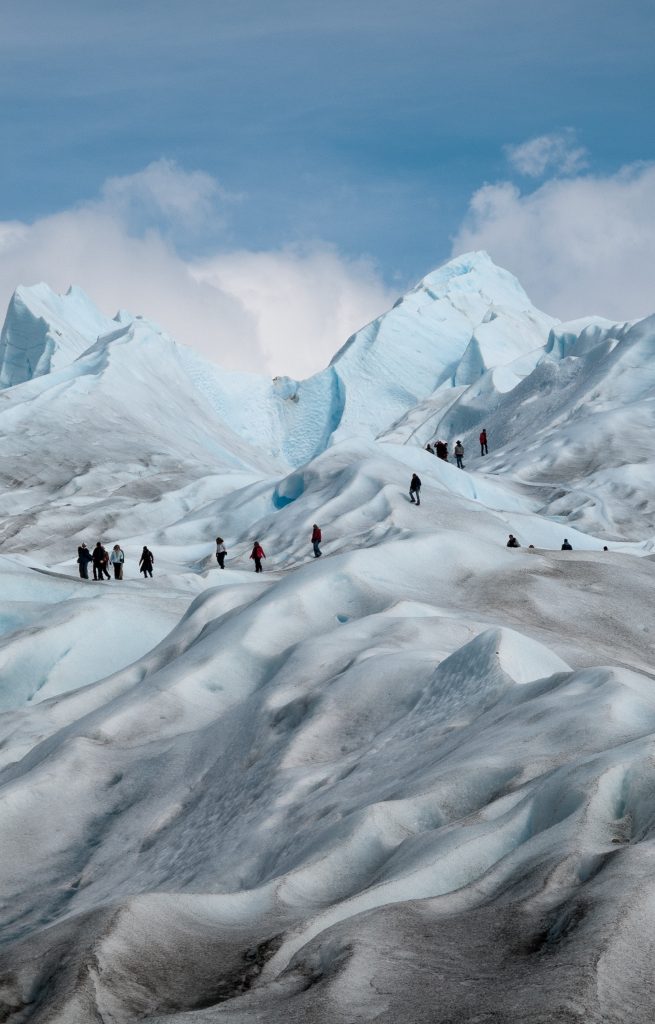 Critical Issues
Resilience
The growing threats of climate change, migration, natural disasters, and spillover from violent conflict are forcing policy makers to focus on the resilience of their societies and institutions. While not all crises can be avoided, societies can be made more resilient through proper preparation before, during, and after a disaster or shock occurs.

READ MORE
Disinformation
The rise of the internet and online social networks has altered the scope and scale at which people access, consume, and communicate information. But the same technologies that have democratized access to information have also enabled malicious actors who seek to undermine our democratic values and processes. Disinformation is false or misleading information spread with the intention to deceive.

READ MORE
NATO
NATO is the bedrock of transatlantic security, encompassing nearly thirty democracies across North America and Europe. Created to defend against the Soviet Union, the Alliance today protects member states against conventional attack, engages in peacekeeping and stabilization operations, and leads counterterrorism and piracy efforts. NATO works with partner countries around the world and continues to promise an "open door" for countries to become members if they fulfill the Alliance's democratic and operational standards.

READ MORE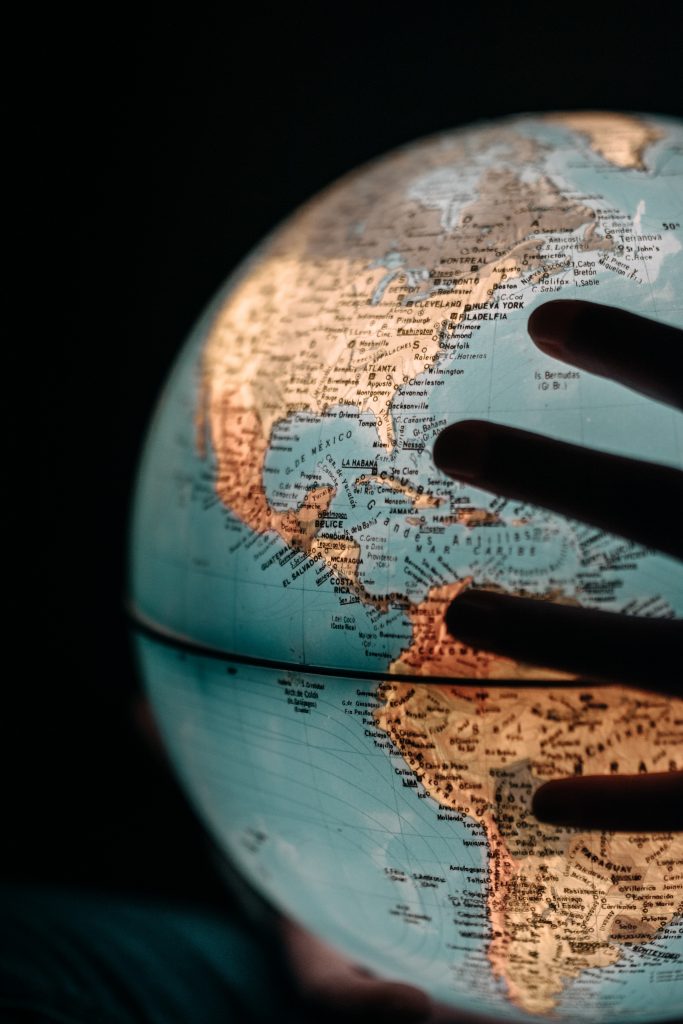 Critical Regions
Africa
A continent of fifty-four nations, Africa holds vast opportunity and promise. Its 1.2 billion population is expected to double by 2050 and become the world's largest region. Alongside this demographic boom, Africa is home to almost half the world's fastest-growing economies as its leaders are taking steps to expand the movement of goods, people, and capital within the continent. Demand for democracy is high and protest movements have proven that citizen activism can unseat consolidated African strongmen.

READ MORE
Europe & Eurasia
Stretching from the shores of the Atlantic to the mountains of Central Asia, the European and Eurasian landmass contains both some of the most stable and wealthy countries in the world, as well as some of the poorest and those led by repressive regimes. After centuries of devastating conflicts, new institutions and organizations for economic, political, and security integration provide an opportunity to bring stability

READ MORE
Middle East
Stretching from the Western Mediterranean to the Indian Ocean, the Middle East continues to be a region struggling with violent conflict, political repression, and poor development. Numerous pro-democracy protest movements, a burgeoning youth population, and efforts to reform governments and lessen economic dependence on oil, however, are causes for optimism. The United States and the international community must remain engaged with the region to provide support for these positive moves and to address the many remaining challenges.

READ MORE