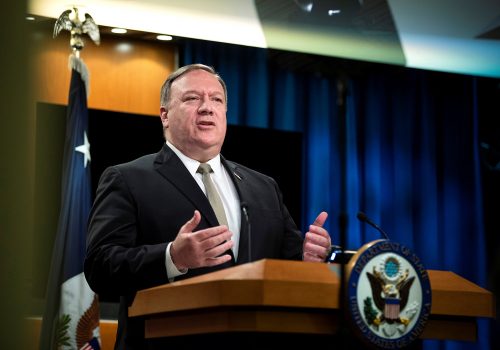 Tue, Jul 7, 2020
Washington is mounting a regulatory onslaught in response to China's transgressions with no defined trajectory. The coming weeks will be a test whether US actions will send a clear message, or whether we'll have a China shake-and-bake.
New Atlanticist by Julia Friedlander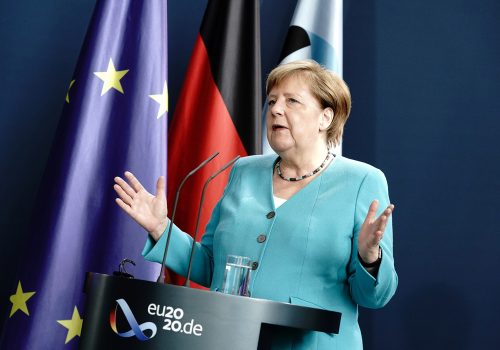 Tue, Jul 7, 2020
If Germany achieves a breakthrough on even one of the big-ticket items of its presidency, it is despite the chancellor and its political elites' legacy of European policy over the last decade. Those betting wisely would do best to lower expectations for a Germany that has yet to have a moment of truth with itself about its role in Europe and the world.
New Atlanticist by Jörn Fleck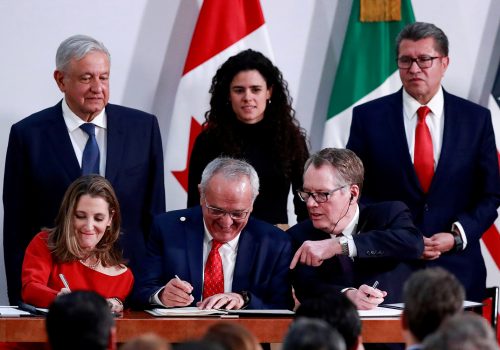 Wed, Jul 1, 2020
"Together, Canada, Mexico and the United States make North America an energy, manufacturing, and innovation powerhouse," Damon Wilson says. "The USMCA helps unlock this potential, offering greater prosperity for these nations' citizens and positioning democracies in North America to better shape global standards and compete with China."
New Atlanticist by David A. Wemer
Programs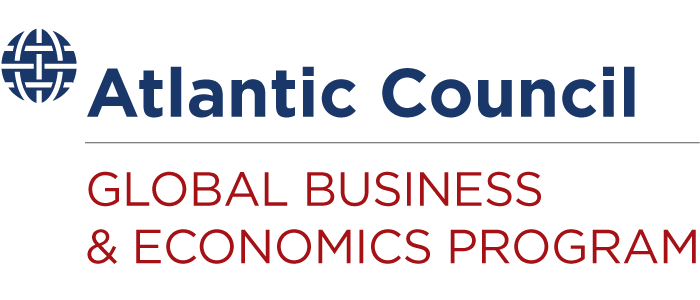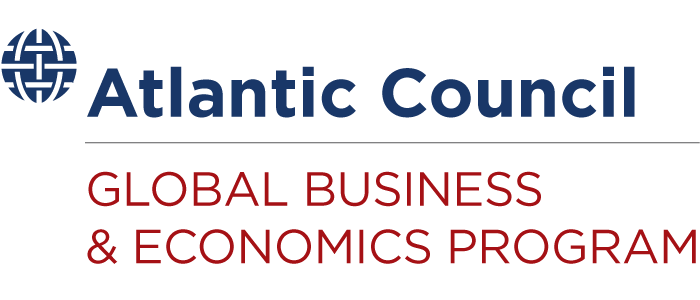 The Global Business & Economics Program works to build upon and strengthen the already deep economic integration between Europe and the United States as well as promote transatlantic leadership in the global economy.
The latest pieces from Econographics