Sun, Oct 4, 2020
Chinese officials will embrace this period as additional, welcome "breathing space" to escalate their ongoing efforts across a range of fronts to build upon their momentum – from tightening party control over the Chinese private sector, to the accelerated development of a digital currency, to closing remaining technology gaps with the United States.
Inflection Points by Frederick Kempe

Tue, Sep 29, 2020
Decoupling the US and Chinese economies does little to address the more fundamental threat posed by China's efforts to rewrite the global rulebook.
New Atlanticist by David Mortlock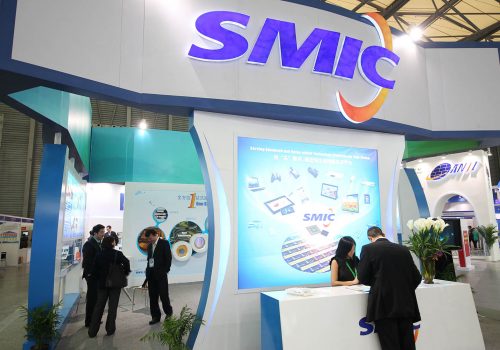 Mon, Sep 28, 2020
The action against SMIC, which reflects concerns about the use of US chip-making technology for military purposes and which follows steps put into effect on September 15 to choke off the supply of chips to Huawei Technologies Co., is likely to prove shortsighted. It will incur costs for US companies while failing to ensure them supply chain independence.
New Atlanticist by Jeremy Mark