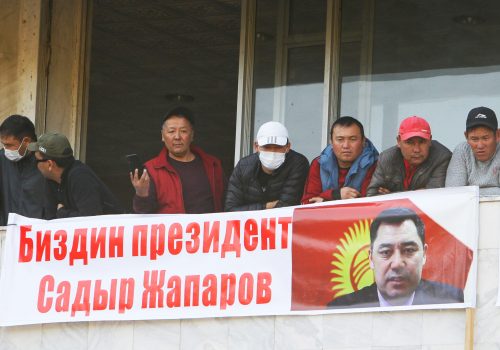 Wed, Jun 2, 2021
As President Sadyr Japarov takes aim at Kyrgyz and US institutions, the US has not only an opportunity but a responsibility to help with democracy-building and make sure the Kyrgyz people get the message.
New Atlanticist by Lillian Posner

Wed, May 5, 2021
Věra Jourová, vice-president for values and transparency at the European Commission, and US Senator Chris Murphy (D-CT) joined the Atlantic Council's EU-US Future Forum to discuss how to defend democracy.
New Atlanticist by Daniel Malloy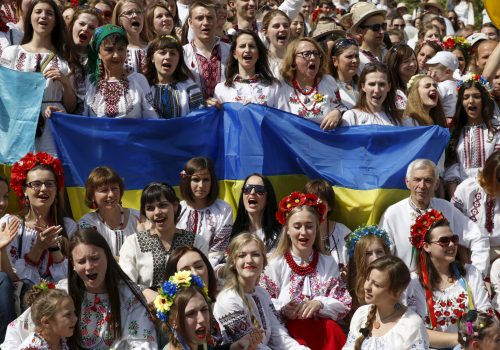 Thu, Oct 29, 2020
Ukraine's post-Soviet quest for an inclusive national identity capable of uniting the country has had to contend with memory wars fueled by domestic political rivalries and renewed Russian imperial ambitions.
UkraineAlert by Olesya Khromeychuk